Read & Feed Your Brain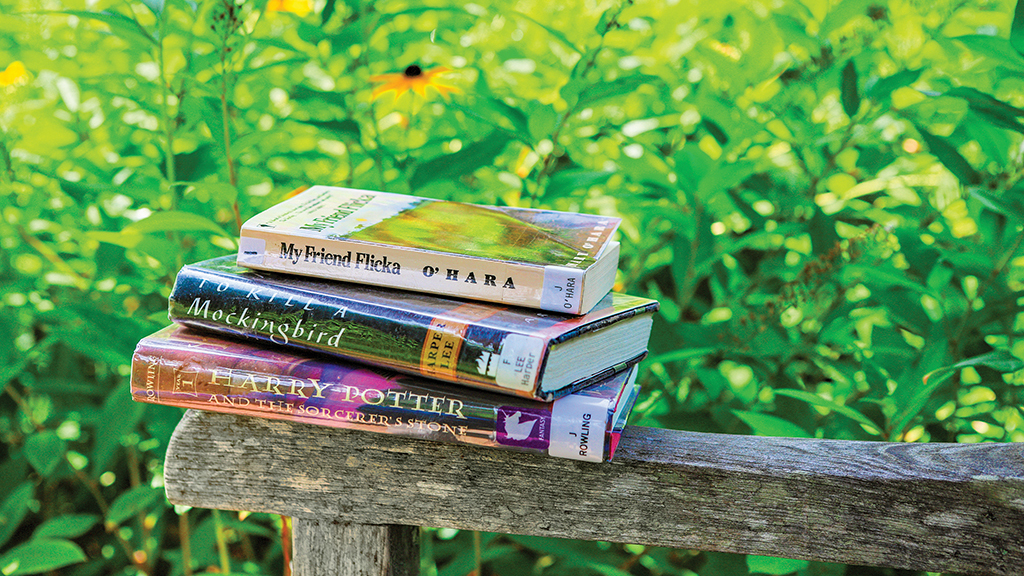 Written By: Deena Bouknight | Issue: 2021/09 – September
The twin libraries celebrate new novels that resonate with this corner of Western North Carolina and celebrate the freedom to read controversial works that are under threat of removal.
---
Into early fall, local libraries continue to host authors. 
Kristin Harmel is scheduled to speak and sign her latest book, The Forest of Vanishing Stars, on September 3 at Albert Carlton-Cashiers Community Library at 3:00 P.M., and on Sepember 4 at Hudson Library in Highlands at 12:30 P.M. for its Books & Bites author series (reservations required). 
Also, Christopher Swann will be at Hudson Library for a Books & Bites program on Sept. 25 at 12:30 P.M. His new literary thriller, A Fire in the Night, will be released on September 7. "It is set in the North Carolina mountains, and is sure to be popular here!" said Carlyn Morenus, Hudson's branch librarian. 
But that's not all that is happening in September. The month just happens to be when communities are encouraged to obtain their library cards, Library Card Sign-up Month, and it's also Hispanic Heritage Month. Regarding the latter, Hudson Library is working on a special display in collaboration with Highlands' International Friendship Center, and Albert Carlton-Cashiers Community Library plans to draw attention to Hispanic heritage as well.
Banned Books Week runs from September 26 through October 2. Librarians describe it as an annual event celebrating the freedom to read. This particular week also spotlights current and historical attempts to censor books in libraries and schools, and it brings together the entire book community — librarians, booksellers, publishers, journalists, teachers, and readers of all types — in shared support of the freedom to seek and express ideas.
Morenus and Serenity Richards, branch librarian in Cashiers, explained that by focusing on efforts across the country to remove or restrict access to books, Banned Books Week draws national attention to the harms of censorship. Books that some individuals and groups often try to ban are To Kill a Mockingbird, My Friend Flicka, and the Harry Potter series. 
Finally, since schools are back in session, a variety of after-school fun and educational opportunities are available. Kids Zone is at Hudson Library, and STEAM programs, with Take and Make options, are available at Albert Carlton-Cashiers Community Library, which also offers weekly Thursday movie matinees.
---
---