Read All About It!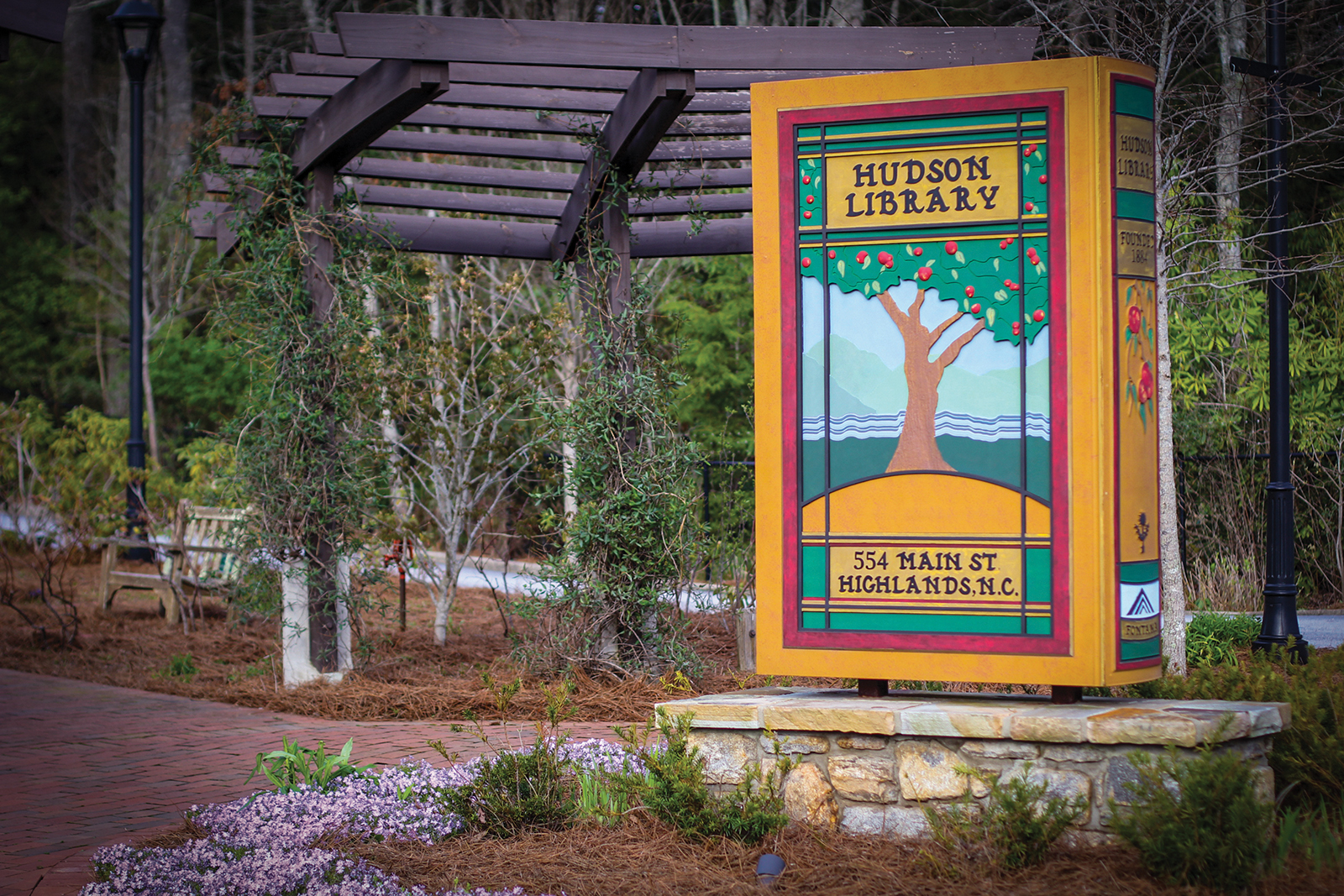 Written By: Deena Bouknight | Issue: 2020/03 - March
Libraries are about so much more than books. Hudson Library, the second oldest library in the state, has been a hub of community activity for 136 years. Librarian Carlyn Morenus said collaborations with area businesses, leaders, and organizations are key.
"There are so many ways we collaborate and partner with other groups around Highlands to come up with all kinds of wonderful things at the library," she said. "We partner with most all of the non-profit groups, especially, in one way or another."
Beginning in March the Hudson Library resumes its monthly Community Coffee in collaboration with the Town of Highlands, scheduled for the last Friday of each month. On March 27 and subsequent months, Highlands Mayor Patrick Taylor speaks to area residents and visitors about issues relatable to Highlands. Sometimes Taylor will bring guest speakers. Past topics have included garbage and black bears, broadband reach, upcoming activities in the community, etc.
"They are issues that affect everyone to some extent," said Morenus.
And a "win-win" for such groups as Center for Life Enrichment, in March, and Highlands Biological Foundation, in April, is to bring refreshments for the Community Coffee, meet attendees, and learn what issues are affecting Highlands. "It gives refreshment donors a chance to reach out to people. It's great for everyone involved," she added.
An important highlight in April is the 50th anniversary of Earth Day, which will be celebrated April 20-26 with Highlands Earth Week 2020. Most of the organizations already involved with Hudson Library in some capacity will also be hosting activities and programs that week at the library and throughout the town.
"The library is getting a head start April 16 with the weekly Kids Zone; Many Hands Peace Farm will do a 'spring on the farm' theme that will include baby animals, seed plantings … lots of nice springtime activities," explained Morenus.
Another Earth Day inspired Kids Zone takes place April 23. Balsam Mountain Trust will present a nature program for children.
And, on Friday afternoon, April 24, a repurpose/reuse plastics program will be offered that looks at the landfill crisis and unique ways to give plastics another life.
Every first Thursday of each month, The Bascom hosts a Kids Zone, while on the second Thursday of every month Highland-Cashiers Land Trust features an informational/educational activity for children. Plus, every Thursday, Gordon Center for Children, which is part of Highlands United Methodist Church in Highlands, brings its students over to participate in Kids Zone.
"These are just some of the many collaborations" said Morenus. "It's so exciting that groups want to be involved and do things for people in the community. Collaborations result in great things offered by the library all year round."
To celebrate Women's History Month, the Hudson Library will feature during the month of March a special display of books, videos, etc. worth checking out that highlight not only the general achievements of women, but also this year's 100th anniversary of the 19th amendment, protecting women's constitutional right to vote.
by Denna Bouknight
---
---