Pots on The Green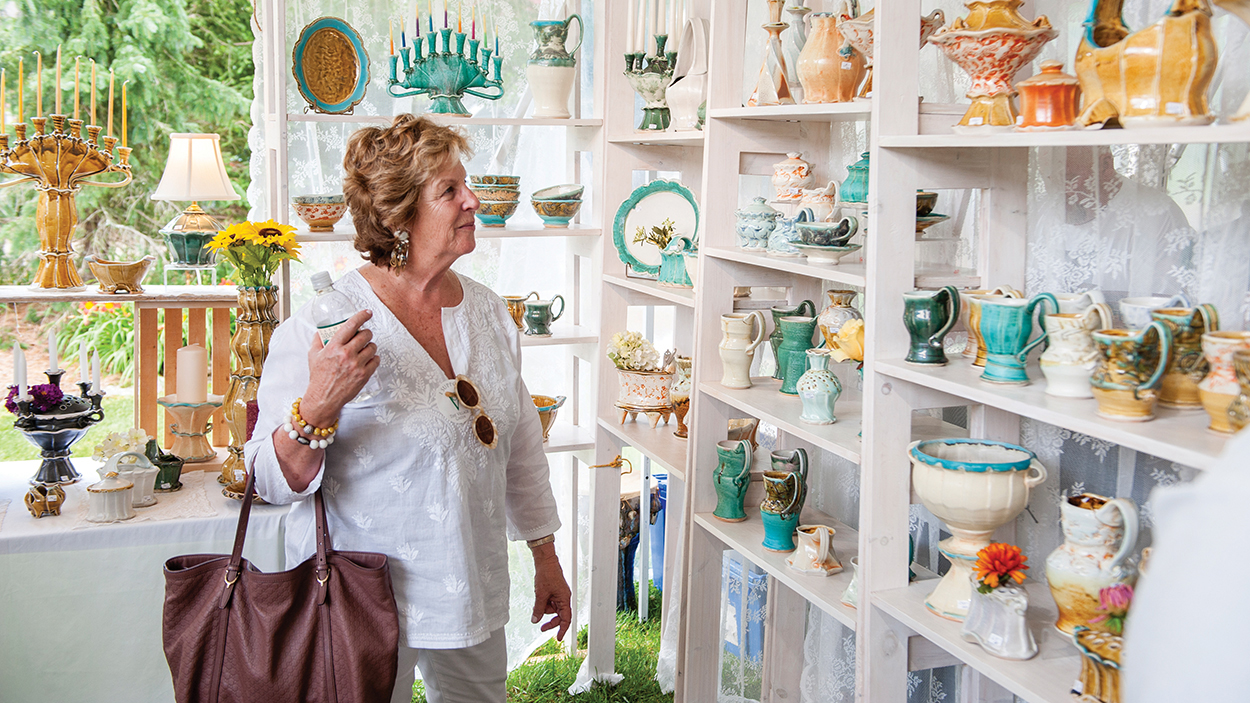 Issue: 2021/05 – May
THIS EVENT HAS BEEN CANCELED. Pots on the Green, set for June 25-26 on The Village Green, proves that playing in the mud isn't just for kids.
---
THIS EVENT HAS BEEN CANCELED.
Everyone's invited to Pots on the Green, a two-day ceramic art show celebrating the area's rich pottery heritage June 25-26 at The Village Green. For more information, visit villagegreencashiersnc.com.
Pottery lovers, mark your calendars for the annual Pots on the Green Ceramic Art Show and Demonstrations, held on Friday evening, June 25,  and Saturday, June 26, at the new building.
This two-day event celebrates the rich pottery heritage of our region and features the work of numerous local potters and their myriad of creations.  You'll find a mind-boggling array of pieces, including mugs, sculptures, bowls, plates, tea pots, tea cups, lamps and dinner ware.  All are available for purchase and you can talk with the artist who created your ideal piece, getting a glimpse into their creative world. 
Whatever your aesthetic – Americana rustic, clean and modern, whimsical, traditional Asian style – you'll discover something to match. Get to know the artists, learn their unique techniques and take home your favorites. Pottery pieces add that one-of-a-kind, individual touch to a home and you won't find a better opportunity to look and learn.
Artists will also be demonstrating their craft in four distinct presentations, so it'll be possible to watch the often complex process through which each piece is born.
---
---