One Hundred Summers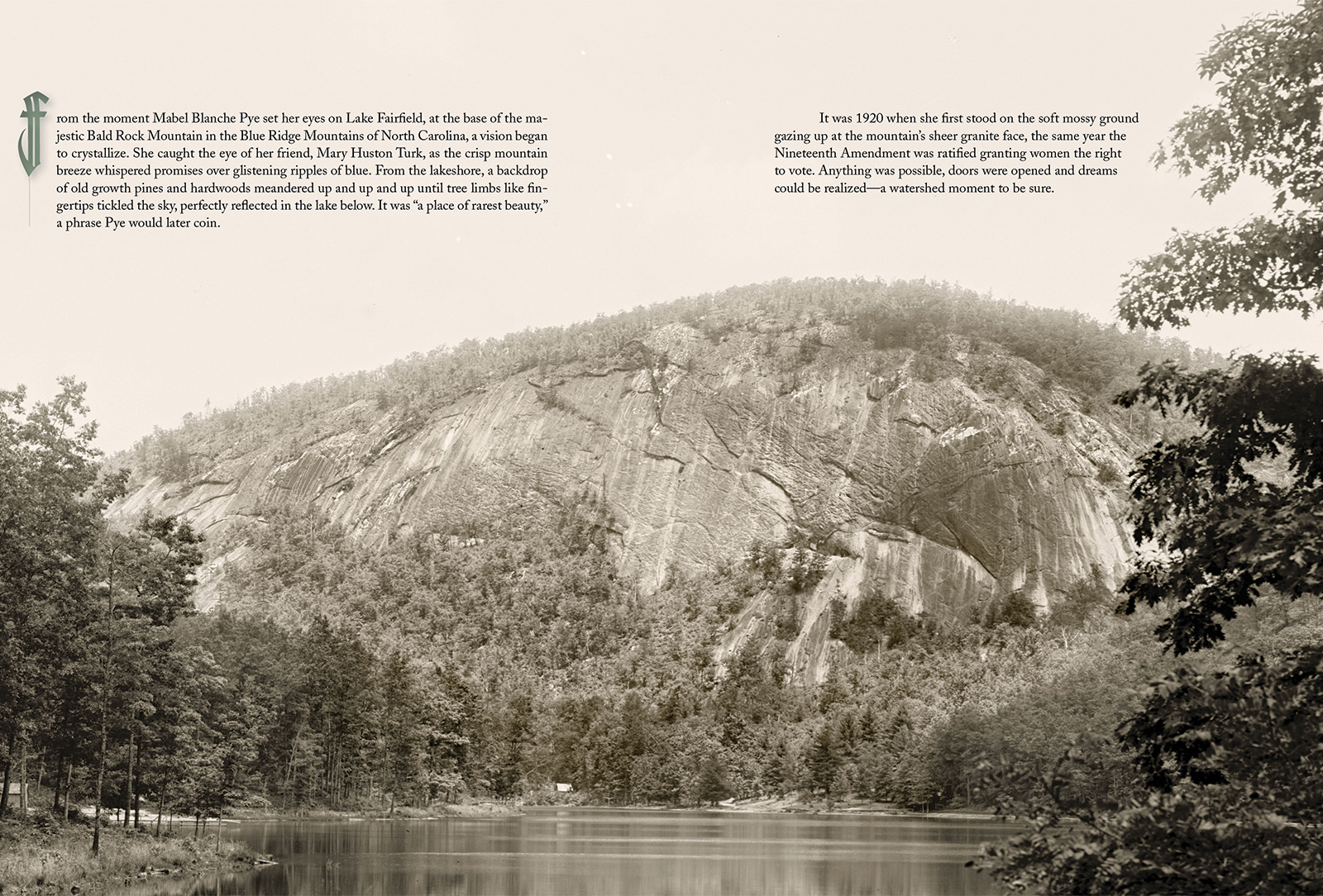 Written By: Lindsay Garner Hostetler | Issue: 2017/05 - May
Camp Merrie-Woode, a nonprofit summer camp for girls in Sapphire, is preparing to celebrate its 100th summer next year.
To kick off the centennial celebrations, they will be publishing a book, "Camp Merrie-Woode: 100 Years of Following the Gleam." This beautifully designed, hardcover coffee table book, will document the history and legacy of Camp Merrie-Woode, as well as showcasing local history of the Cashiers area and Jackson County, in over 200 pages with stunning imagery and significant archival material.
Award-winning author Laurie Shock of Shock Book Designs, is working with Merrie-Woode to write, design, and publish the finished product. Laurie and Lindsay Hostetler, Merrie-Woode's resident historian, spent years gathering in-depth research on the history of Merrie-Woode, unearthing a treasure trove of information, dispelling some old myths, and discovering a collection of inspiring stories.
"The story of Merrie-Woode is really a human story," says Hostetler. "The most amazing people have made their way into Camp's little valley here at the base of Old Bald over almost a century. Not only Camp's founders, Dammie Day and Mary Turk, but Neal Zachary who worked as Camp's caretaker and lost a son in the Battle of the Bulge; Head Counselor Dot Casey who influenced women's collegiate sports on a national level; Countess Judith Barczy Gyurky, Camp's riding director, who saved an entire breed line of royal Hungarian horses from perishing in World War II. Each one of these people and many more has a fascinating tale, making the collective story of Merrie-Woode one of love, sacrifice, triumph, loss, imagination, and bravery."
"Upon digging into the archival materials, the hundreds of images, quotes, and compelling stories became a documentary 'time travel joy ride' revealing a legacy that is as rich as any I've ever seen," said Shock. "One of the most exciting discoveries was learning about the influential role the camp's founder played in the early camp movement in the United States. I believe people will be inspired to read how the world Dammie created with Merrie-Woode holds a significant place in our country's history on multiple levels, not the least of which is through shaping the lives of thousands of young girls…for nearly 100 years."
Order your copy of Camp Merrie-Woode's Centennial Book! All books ordered by June 1 will ship by Christmas of 2017. Each book will be sold for $100, with all proceeds going to the CMW Endowment Fund. Order online at merriewoode.com/activities/publications/ or call the Camp office (828) 743-3300.
---
---