Ol' Time Rock & Roll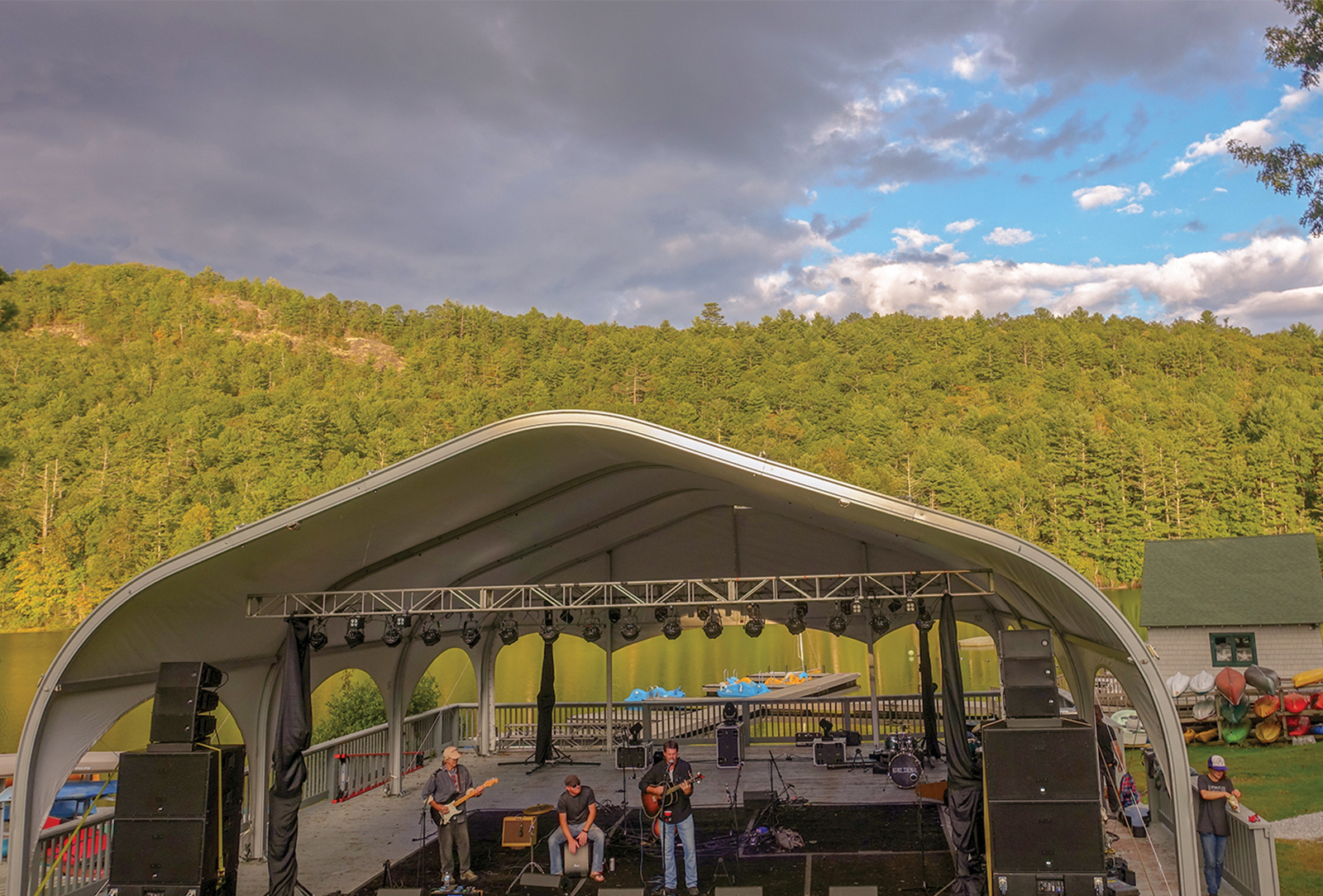 Written By: Ashley Stewart | Issue: 2018/06 - June
You're absolutely right, Bob. There's just something about the bluesy riffs of classic rock that stirs the soul. And somehow that feeling is amplified when you experience it with ten thousand of your closest friends. From Woodstock to Coachella, music festivals have become an essential part of Americana, as much as baseball and apple pie.
On Saturday, September 15, join the Boys & Girls Club as they present the third annual Baldaroo Music Festival.
Jay Drummonds and Hurricane Creek will be joining headliner The Kurt Thomas Band, from 5:00 to 9:00 P.M. at the base of Bald Rock Mountain on Fairfield Lake in Sapphire for the third year in a row. This family friendly show benefits the Boys and Girls Club of the Plateau. The gates open at 4:00 P.M. and Hurricane Creek kicks off the party at 5:00. You can sample the enticing selection of food trucks, or if you'd rather, bring a picnic and a glass of wine. Put on your dancing shoes and boogie down on the dance floor. The night will be topped off by a fantastic fireworks display.
"All profits from the festival go straight to the Boys and Girls Club," says Board Member Cheryl Benitez. "The club helps the kids in our community be their best selves and provides them extracurricular opportunities they may not otherwise experience." With a solid focus on education, the club starts each afternoon with an hour of homework help and tutoring, which has resulted in a significant rise in students' grades. The profits from the festival directly fund the club's daily activities, in addition to their summer program when school is out."
There are three tiers of tickets available for purchase: VIP tickets are $75 and include preferred seating and other special perks. General admission tickets for hillside seating are $40 for ages 12+. Ages 6-12 are $10, and children under 6 get in free. Tickets for college students are just $25.
For more information, please visit baldaroo.com and bgcplateau.org.
---
---