Noshing with St. Nick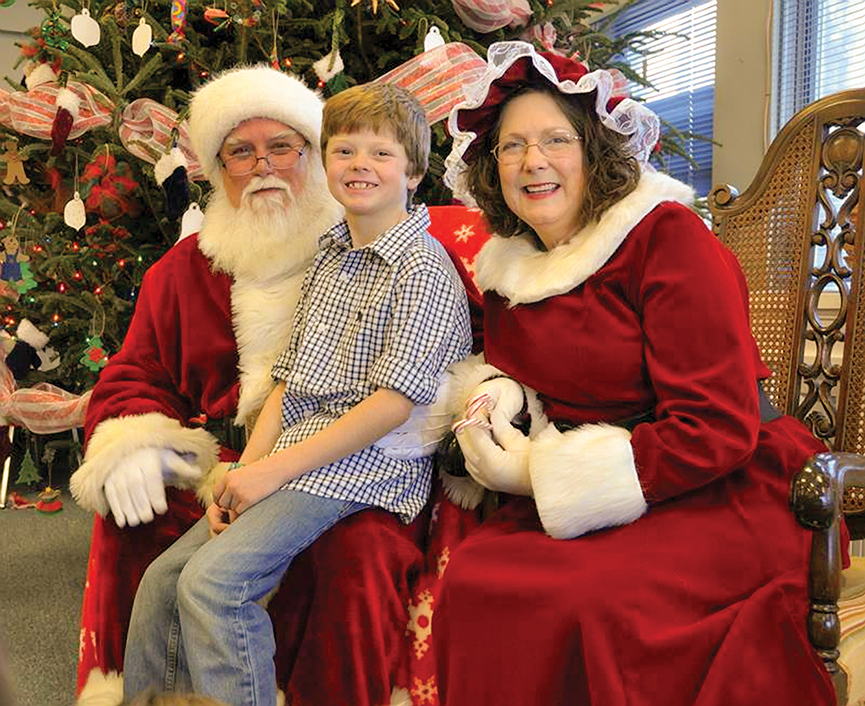 Written By: Wiley Sloan | Issue: 2015/12 - December
The excitement is mounting for children as they prepare to talk with Santa at Highlands United Methodist Church's Breakfast with Santa. Make sure your children or grandchildren get their chance to tell Santa what they want under the tree. Bring them to breakfast at the Highlands United Methodist Church on Saturday, December 12, from 8:30
to 10:30 A.M.
Everyone will have the chance to enjoy a delicious breakfast. After large stacks of pancakes with maple syrup the kids will be wired, but that's just to be expected. A glass of juice or milk and a little fruit will bring them back to earth.
Christmas wouldn't be Christmas without your favorite carol. Join in making a joyful noise as folks young and old sing their favorite songs.
This is the perfect time to make tons of photos. Dress the children in festive holiday attire and snap away. Last year, some kids arrived in their holiday pajamas, others in holiday sweaters, and some young girls even sported ruffles and lace. This is just one big "come as you are party," so
dress comfortably.
The suggested donation is $10 per family but don't let that stand in your way if things are tight this year. Reservations should be made by calling the church no later than Monday, December 9 at (828) 526-3376.
The church is located at 315 Main Street, immediately behind the Town Christmas Tree.
---
---