Music to Muse By | Highlands NC
Written By: Marlene Osteen | Issue: 2021/12 – December
Sharing the same spirit as our Black Bears coming out of hibernation, Bear Shadow Music Festival returns to the Plateau's cultural calendar with a steady back beat and a commitment to raucous good times, April 29 through May 1.
---
Bear Shadow Music Festival is back! 
Launched in the spring of 2021, the festival will return to Winfield Farms the weekend of April 29–May 1.  
And with its arrival, the promise to bring to its audience the intrinsic pleasure that comes with hearing music while seeing it performed live and viewing musicians in action. 
Like last year, the 2022 festival boasts an extraordinary line up talent.  As of this writing the following acts have been confirmed (with more to be added at a later date):
Band of Horses: Known for their signature "reverb-blurred" sound that combines atmospheric guitars with lived-in Southern storytelling and earned them their "indie rock" and "alt-country" tags. Full of "profundity and truth," their songs have become anthems and touchstones for the millions of their devoted fans. 
Lukas Nelson & The Promise of the Real: Son of country music star Willie Nelson, Lukas Nelson has been forging his own musical journey since the late 2000's. A difficult artist to pigeonhole, Lukas is known for alternating between "rowdy rock and roller" and "sensitive troubadour", drawing on a variety of genres to create his singular sound.
Trampled by Turtles: From their beginnings in 2003 in Minnesota, this Americana band has carved out a fast frenetic sound that owes as much to rock & roll as bluegrass.
Jamestown Revival: Since 2010, this Texas-based duo has been attracting fans to their harmony filled, Western-accented Americana folk songs, reminiscent of Lone Bellow, Shovels & Rope, and the Lumineers.
Wild Rivers: This Canadian Indie Pop trio have a gift for composing introspective lyrics and melodies that are both deeply reflective and undeniably relatable. 
49 Winchester:  From the heart of Appalachia in Russell County, VA, this Alt-Country group delivers "poetically straightforward songs" of lead singer/guitarist Isaac Gibson.  It's rock & roll with mountain music roots.
Susto & Kitchen Dwellers: Steeped in Southern Gothic and Psychedila – Susto, based in Charleston, was founded in 2013 by songwriter Justin Osborne while he was living in Havana.
Also on the agenda, as noted by event organizer Casey Reid, are "daily in-town programming that focuses both on live music and enjoying the great outdoors including Bearfoot in the Park (morning yoga), Hike & Mic Guitar ( a guided hike culminating in a musical performance), Guitar/Mandolin Clinics, and storyteller events."
Tickets will go on sale on January 6 at 10:00 A.M.  There will be both general admission and VIP 3-day packages available along with a small number of Platinum VIP packages that will include reserved seating.
Details about the listed events and more can be found at bearshadownc.com.
Bear Shadow, owned by Highlands Festivals Inc., is a 501(c)(3) non-profit organization that also owns the annual Highlands Food & Wine Festival.  The organization is dedicated to promoting Highlands as a world-class culinary, retail, shopping,  and outdoor lifestyle destination.   
---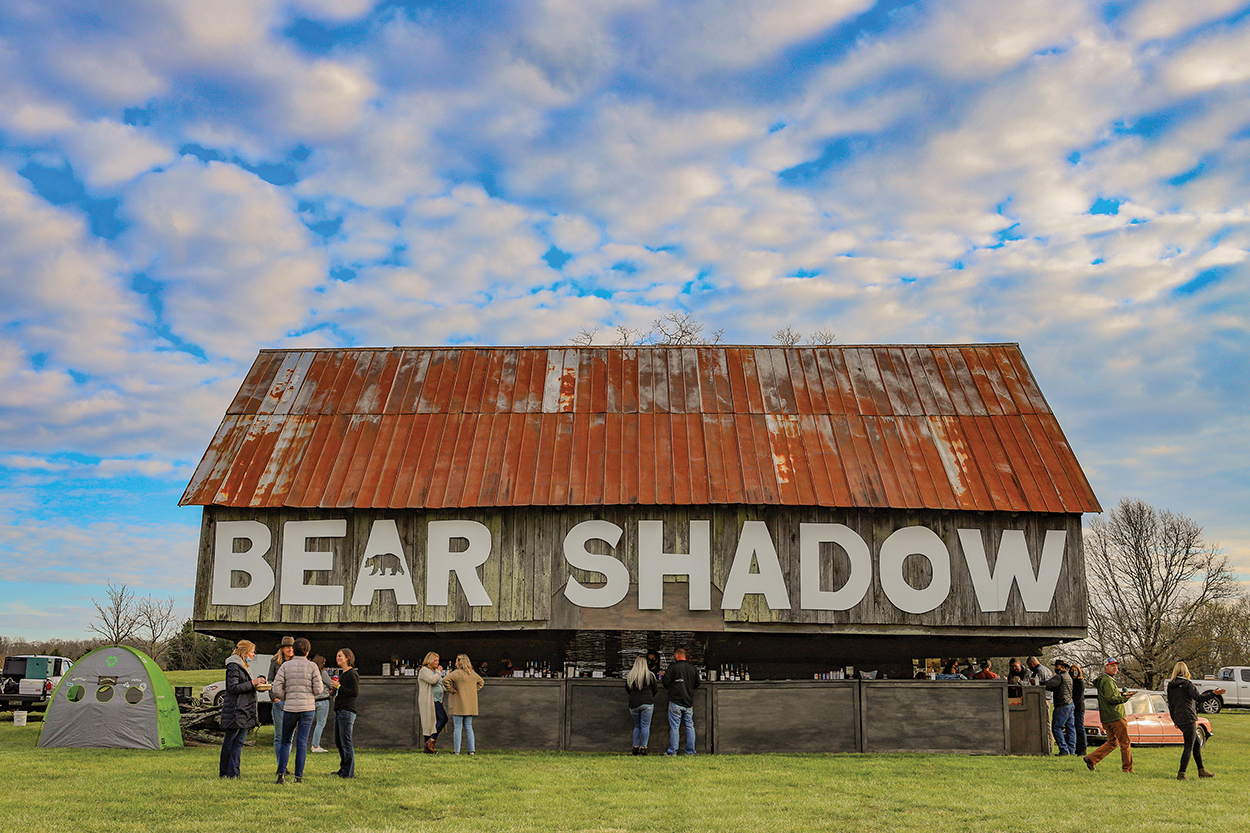 Bear Shadow Music Festival | Highlands NC
Bear Shadow Festival, set for April 29 through May 1 of next year, promises to bring the same level of musical energy to the Plateau.
---