Local Flavors Familiar Faces
Written By: Deena Bouknight | Issue: 2021/08 – August
Shopping at the Green Market, staged every Wednesday afternoon at the Village Green in Cashiers, celebrates the bounty of this glorious summer.
---
The products of all those sunny summer days and rainy afternoons are showing up in Cashiers every Wednesday afternoon throughout August.
  Local farmers' markets are some of the best places to not only choose just picked, super-fresh produce, but also hand-crafted, distinct wares. Home-grown, handpicked, and handmade local goodness can be found at the Green Market, Village Green Common, in Cashiers, from 2:00 to 5:00 P.M. every Wednesday. According to Village Green Director Ann Self, the market is "producer only," meaning that the vendor must be the grower or producer of all the products they sell. Plus, vendors must produce within a 125-mile radius of Cashiers.
Besides filling a basket with naturally raised meat and dairy items, fresh eggs, jams, pickles, freshly baked bread, and delicious granola, there are fresh-cut flowers for the table, herb-scented soaps for gifts and personal use, and much more.
The market can operate rain or shine with plenty of parking, bathrooms, and an open-air pavilion.
The Green Market will continue to follow best practices to ensure the safety and well-being of customers and vendors. Customers should plan to bring face coverings to shop. Customers should also stay home if they are experiencing illness of any kind. Vendors are expected to follow the same procedures as customers, in addition to ensuring safe set-up and sanitizing practices. To keep up with Green Market news and happenings at Village Green Common, visit CashiersGreenMarket.com.
---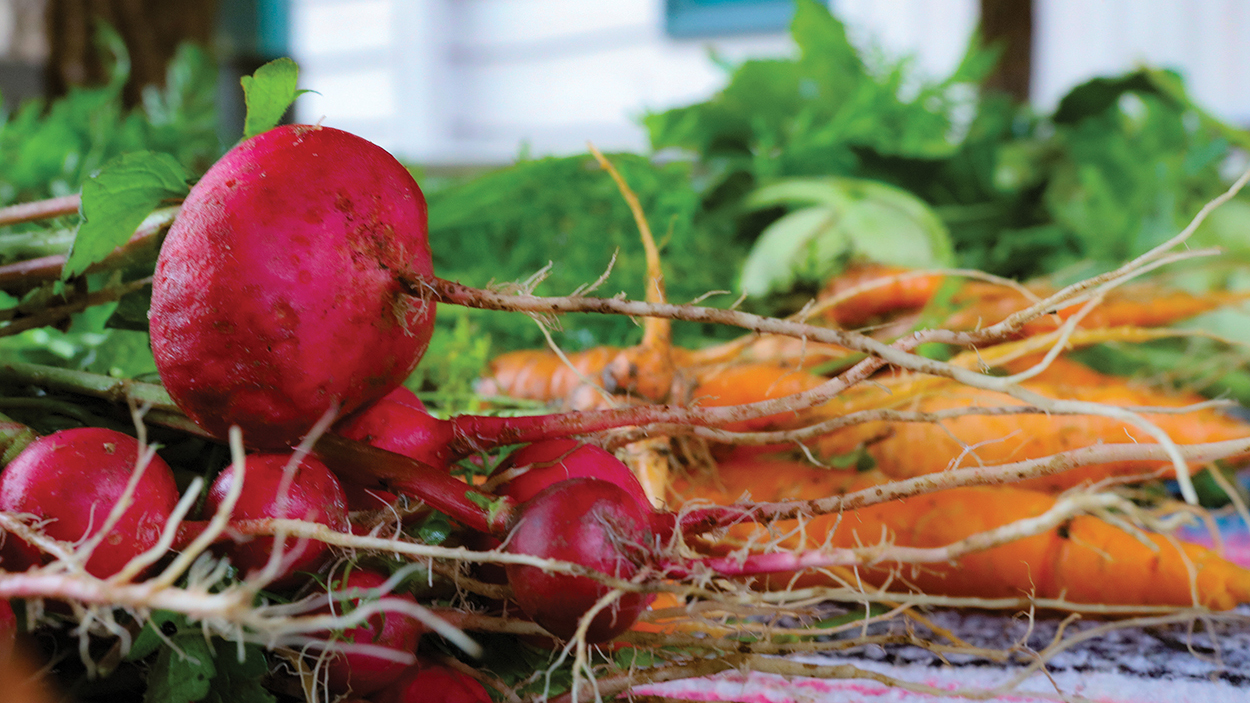 The Green Market
Opening April 7 this year, the Green Market will be from 2:00 to 5:00 P.M. every Wednesday at The Village Green Commons on Frank Allen Road.
---