Leaves Take Their Turn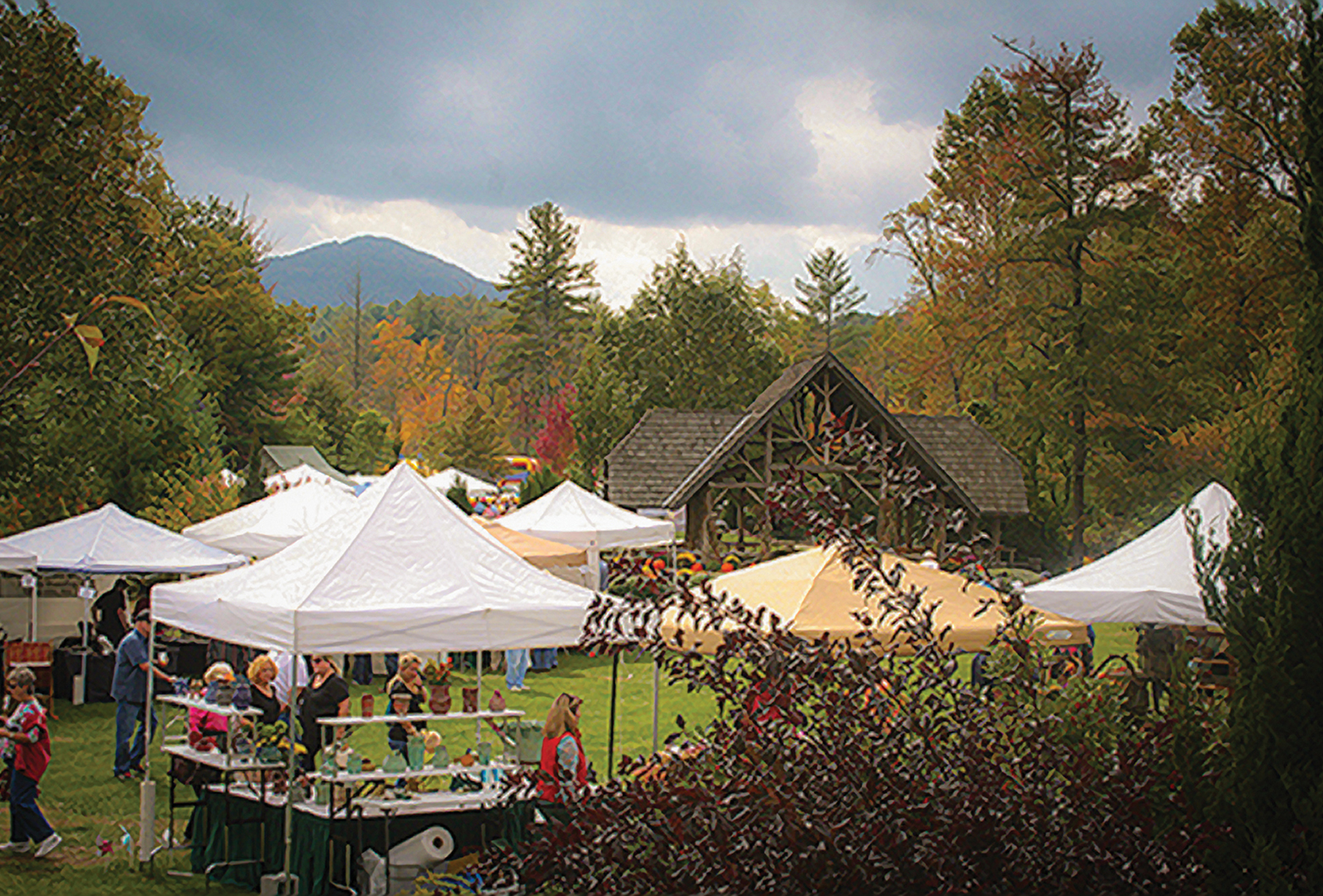 Written By: - NONE - | Issue: 2016/10 - October
The Greater Cashiers Area Merchants Association hosts its 8th Annual Leaf Festival on October 7, 8 and 9, at The Village Green and Commons.
This year's festival expects to welcome more than 100 juried artisans and merchants who fill the beautiful park with fine wares, apparel, art, and all things colorful. Visitors will find unique handcrafted wood, pottery, jewelry and much more on display and available for purchase throughout the weekend. There will be plenty of food and drinks available in both parking lots behind the two stages of the park.
On Friday night, October 7, The Extraordinaires will perform at the Village Commons from 6:00 until 10:00 P.M. Formed in the spring of 2003 from a group of guys who love the classics, rhythm and blues, The Extraordinaires have put together a blend of music that is sure to get people out of their seats and on the dance floor. Be sure to wear your most comfortable dancing shoes; and bring your chairs, blankets, coolers, and friends to this free concert.
Live music is scheduled from noon to 5:00 P.M. on Saturday and Sunday on two different stages. All of these shows are free and open to the public. Most of these performers are local and regional acts, ranging in genre from singer-songwriters, to jazz, blues, Americana, bluegrass, rock, soul, funk, and more.
The Leaf Festival will be held from 10:00 A.M. to 5:00 P.M. Friday, Saturday and Sunday at the 12-acre Village Green in the center of Cashiers. There will be plenty of children's activities on Saturday like face painting, hoops and you might even catch a glimpse of a clown. So bring the whole family to the 8th annual Cashiers Valley Leaf Festival.
For additional information, visit VisitCashiersValley.com or email [email protected]. You also can reach them at (828) 743-8428. Event sponsorships, volunteers and vendor opportunities are still available for artisans, merchants, and non-profits.
---
---