Know Your Bio, Highlands Biological Station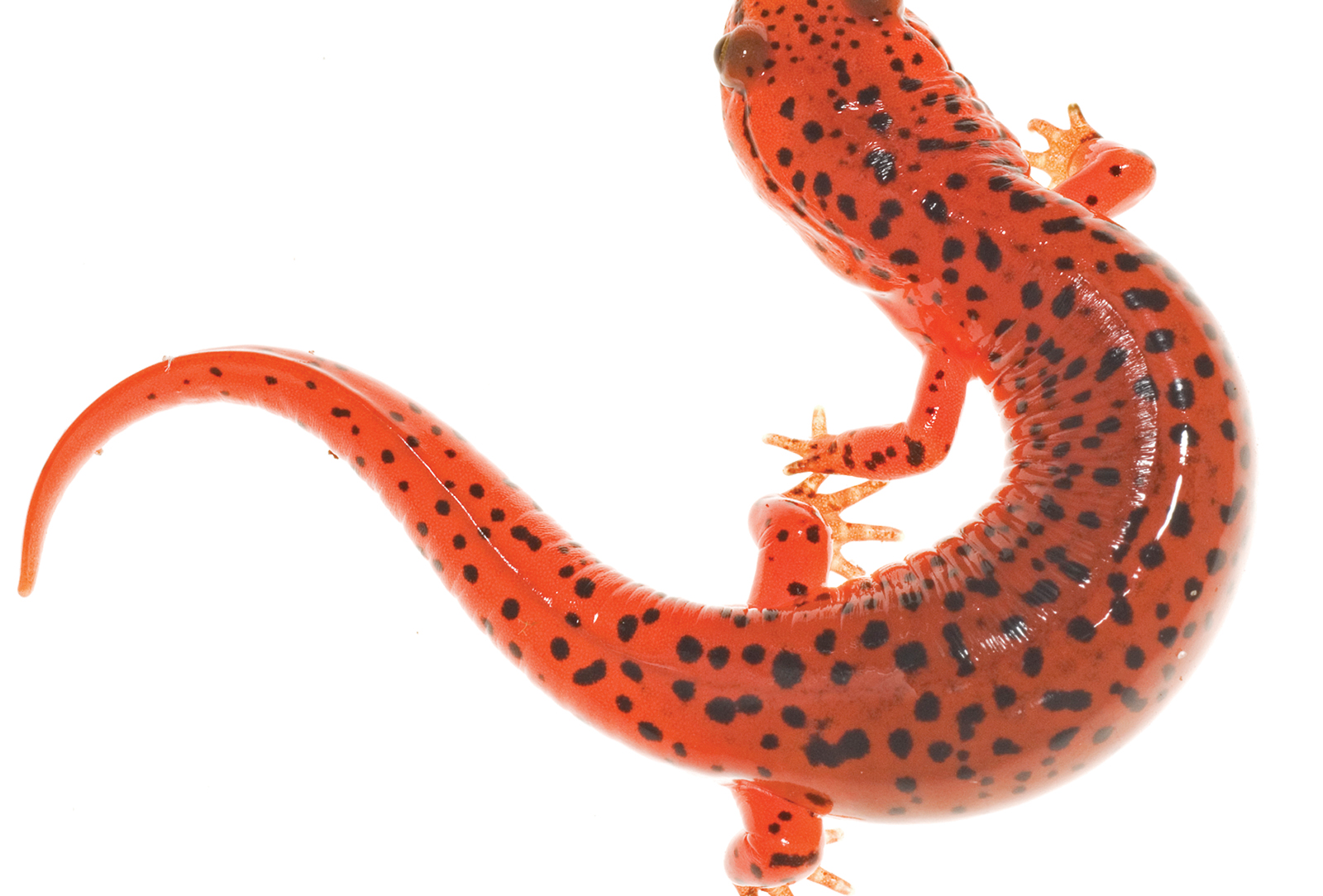 Written By: Charlotte Muir - Highlands Biological Station | Issue: 2018/05 - May | Photograph By: Clay Bolt
The Highlands Biological Station begins to buzz with workshops, family activities, and academic courses in May as our summer season begins.
From one-day workshops curated for the Highlands resident or visitor to an evening search for salamanders with the whole family, the station is a great place for you to visit this month.
Join us on May 25 for the first Salamander Meander of 2018. This Highlands tradition is not to be missed. Come to the Nature Center on May 25 at 9:00 P.M. with a flashlight and join HBS outreach educator Patrick Brannon for a short presentation on salamander biology, followed by a night search for some of our area's most magnificent salamanders.
Workshops this month include "Stream Health" with Bill Deutsch on May 3; "Close Up Blitz Macro Photography" with Kevin FitzPatrick on May 4; "Nature Photography" with Cynthia Strain on May 7; "Native Wildflowers" on May 11 with Kay Kirkman; and "Moss Gardening" with Mossin' Annie Martin on May 23. Participants will leave each workshop with a renewed appreciation for the beautiful habitat of Highlands. No prior experience is required; workshops
are for everyone!
The Highlands Nature Center will resume its summer schedule on May 25. It will be open Monday through Saturday from 10:00 A.M. to 5:00 P.M. and will feature daily activities like animal feedings, exploration hikes, mad science demonstrations, and garden tours. For a full schedule of Nature Center activities or to sign up for summer camp, please visit
our website.
While our community workshops and Nature Center will be busy with visitors and residents, the station will also host students from universities all over the United States for academic courses this month. Students will be on campus taking the following courses: "Biology and Conservation of Birds," "Southern Appalachian Mayflies," Stoneflies, and Caddisflies," "Conservation Genetics of Salamanders," "Southern Appalachian Mammals," and "Biology of Southern Appalachian Salamanders."
For more information on the Highlands Biological Foundation, visit our website at highlandsbiological.org or give us a call at (828) 526-2221.
---
---