Kinnebrew's Ballads | Orchard Sessions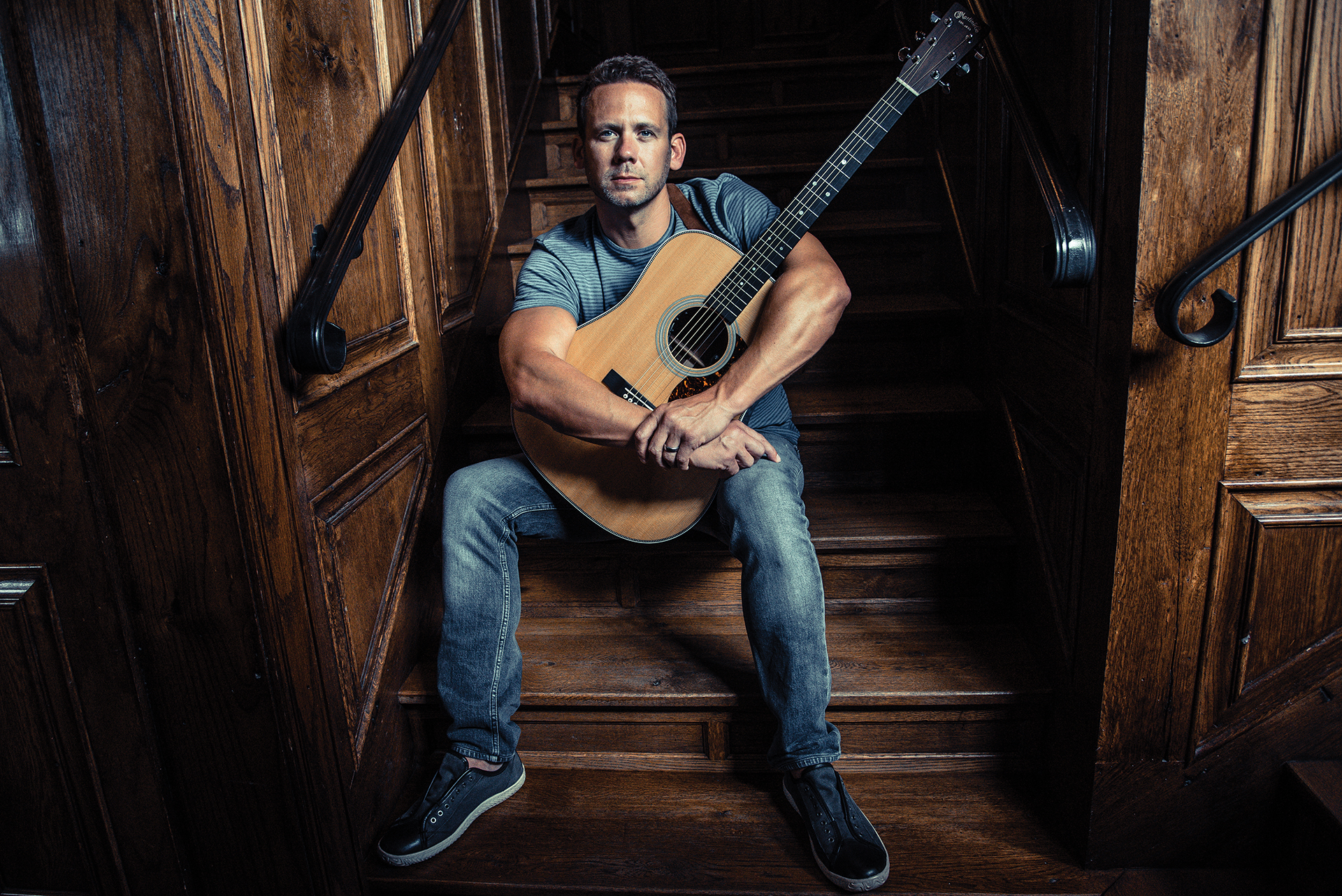 Written By: Marlene Osteen | Issue: 2020/10 - October
On November 5, Singer-Songwriter Mike Kinnebrew will return to The Farm at Old Edwards to perform at the Orchard Sessions.  
Kinnebrew grew up in Atlanta in the 1980s.  By his late teens, he knew his future was not academics, and that music was something he could call his own. 
He started playing in joints around Buckhead,  covering the tunes of James Taylor and Tom Petty.  
  It wasn't long long before he figured out that his future was in "writing songs that didn't exist before." Brought up with the music of  John Denver, Van Morrison and Don Henley,  Kinnebrew writes songs that bring the same balladry and warmth to his own work. 
Now 43, his second album, One Way to Find Out, will be released at the Orchard Sessions.  Its cover bears a black and white photograph of Kinnebrew in a black t-shirt, guitar draped across his chest, mouth to  microphone.  The masculinity of the image belies the tenderness in his eyes and the vulnerability that radiates from his songs.  The music is a hybrid of country and folk – gentle, intimate  and meditative.  He is driven  by a desire to reach his audience,  to create the magic that happens when he is able to  "take what's inside of me and wrap chords around it, hoping it will land somewhere in the heart where it will do some good."       
He says that nowhere does that magic happen more than in Highlands.  In fact, the album, produced by Grammy Nominee Paul Moak (who will accompany Kinnebrew on guitar and piano at the performance), was inspired by and largely written in Highlands.  
The title song was written for Old Edwards General Manager Jack Austin while he and his partner Lec were deciding on the purchase of what is now their new home. In the pre-chorus, Kinnebrew addresses Austin's quandary, "One day you wake up and you're older than you were ever prepared to be. I don't know if you have what it takes to catch that dream in your heart."  When he delivers the chorus, "Maybe there's just one way to find out,"  he's singing so boldly that the lyric feels like a demand. 
Showtime is from 6:00 to 8:00 P.M. and will include songs from Kinnebrew's new album as well as songs from the music he grew up with.  
There's a $10 cover charge that includes complimentary nibbles and a cash bar.  Sorry, no advance tickets.  Limited seating is available and taking a seat in the grass is certainly welcome.  The sessions will move indoors to the new Orchard House in the event of rain. For more information and updates visit oldedwardshospitality.com/orchardsessions.
---
---