Just in time for Mother's Day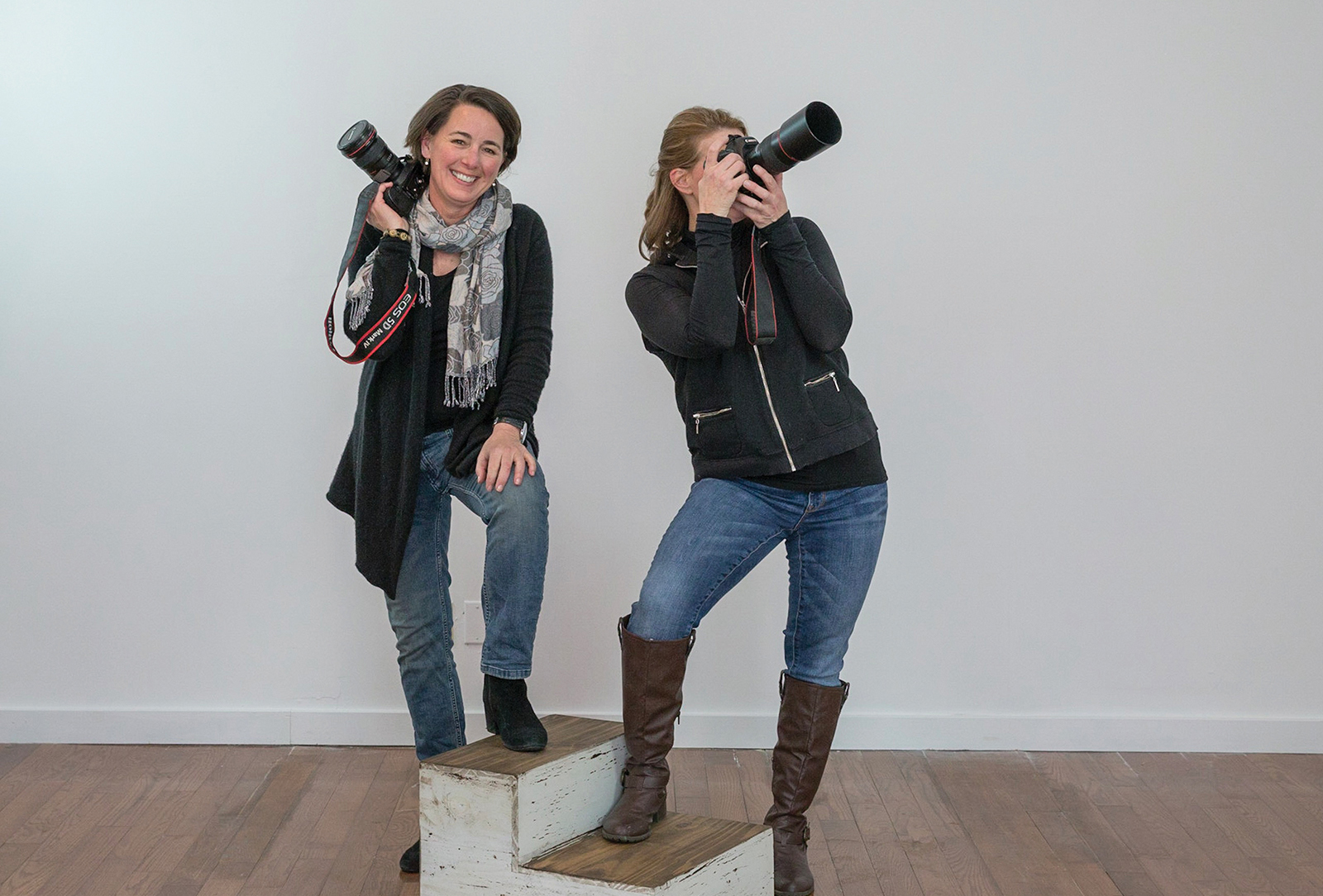 Written By: Donna Rhodes | Issue: 2019/04 - April
Studio 106's photographers, Susan Renfro and Colleen Kerrigan will be teaching all age and skill levels how to snap their own prize-winning close-ups in a series of creative camera classes.
There are many options to explore. At 10:00 A.M. Saturday, May 11, get ready to capture images photographers couldn't have imagined a decade ago.
Smartphones have come a long way, baby, but to snag that prize-winning photo, there's a lot more than simply pointing and shooting. Susan and Colleen excel in teaching tricks of the trade − composition, lighting, pixel considerations, settings, to-flash-or-not-to-flash, cropping, and so much more. Sign up for "Smartphone Photography," and by day's end, you'll be at the top of your phone-photo game.
Once you amass all your awesome images, what do you do with them? Print them? Save them? Put them into a book? "What To Do With All Those Photos," set for 10:00 A.M. to 2:00 P.M. Saturday, May 25, has your answer. Join the fun and take your treasured memories of storage and make them part of your life. For information, visit studio106.photos/education or call (828) 787-2121.
If you and your family want to be in front of, not behind the camera, here's your chance. On Mother's Day, from 10:00 A.M. to 4:00 P.M. Sunday, May 12, don't miss "Mother's Day Mini Sessions." The expert photography staff of Studio 106 will book you for a 20-minute family session. Take home five keepsake digital images for just $99 (sign-up for a slot with a $45 deposit).
There are plenty of other offerings in the wonderful world of photography, including shooting, compiling, editing, and so much more. They even have four photo excursions planned − the first: Secret Falls. It's a 30-minute hike with a plethora of shutter clicks at every turn and every billow of rainbow mist.
Any of these classes would make a marvelous Mother's Day gift for a mom, stepmom, sister, aunt, wife, or grandmother. Heck, mom or not, reserve a space for yourself at www.studio106.photos, (828) 787-2121 or inquire at [email protected].
---
---