Joyfully Ring in Highlands NC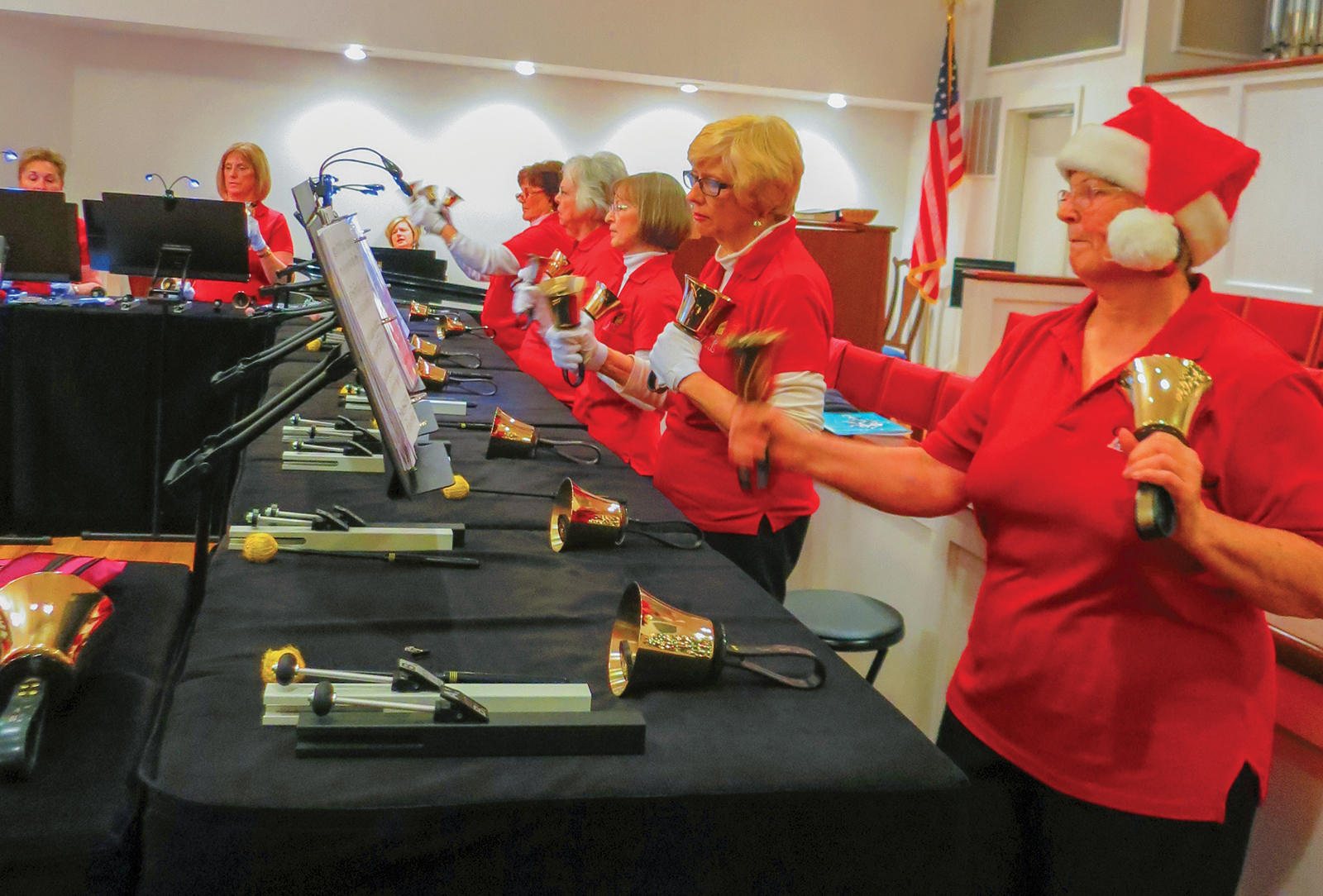 Written By: Wiley Sloan | Issue: 2017/11 - November
Traditional Christmas carols intertwined with new and innovative scores of well-known holiday tunes will fill the air as the Handbell Choir of Highlands United Methodist Church celebrate Christmas.
Known to many as The Mountain Top Ringers, these multi-talented musicians wow the crowd each season with their holiday repertoire.
The concert is planned for Sunday, December 10, during the morning worship service (which begins at 10:50 A.M.). If you miss this performance, join your friends for dinner at 5:15 P.M. and then stay for the concert afterward on Wednesday, December 13.
Enjoy singing along as your old-time favorites are played. You will be tapping your toes as the ringers break into "The Little Drummer Boy," or "Rudolph the Red-nosed Reindeer." The program is still being tweaked as this article goes to press, so we don't have a complete list of the songs that will be performed.
This talented group of ringers under the direction of Les Scott, Minister of Music, makes the music come alive. Come enjoy this celebration of the Christmas season.
The church is located at 315 Main Street. For more information, call the church office weekdays from 8:00 A.M. to 4:00 P.M. at (828)-526-3376 or visit highlandsmethodist.org.
---
---