It's Just How We Roll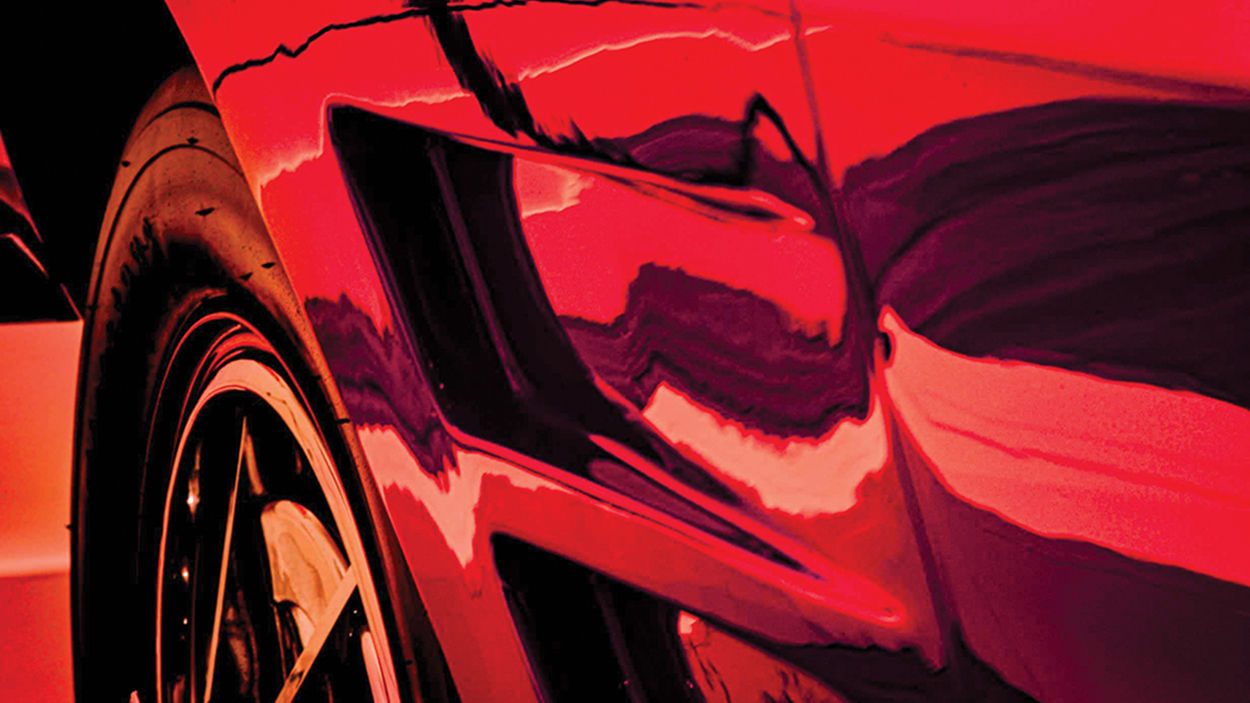 Written By: Billy Love | Issue: 2021/07 – July | Photograph By: Peter Ray
A dynamic new exhibit rolls into The Bascom, celebrating the fusion of art and engineering at the heart of the automotive world.
---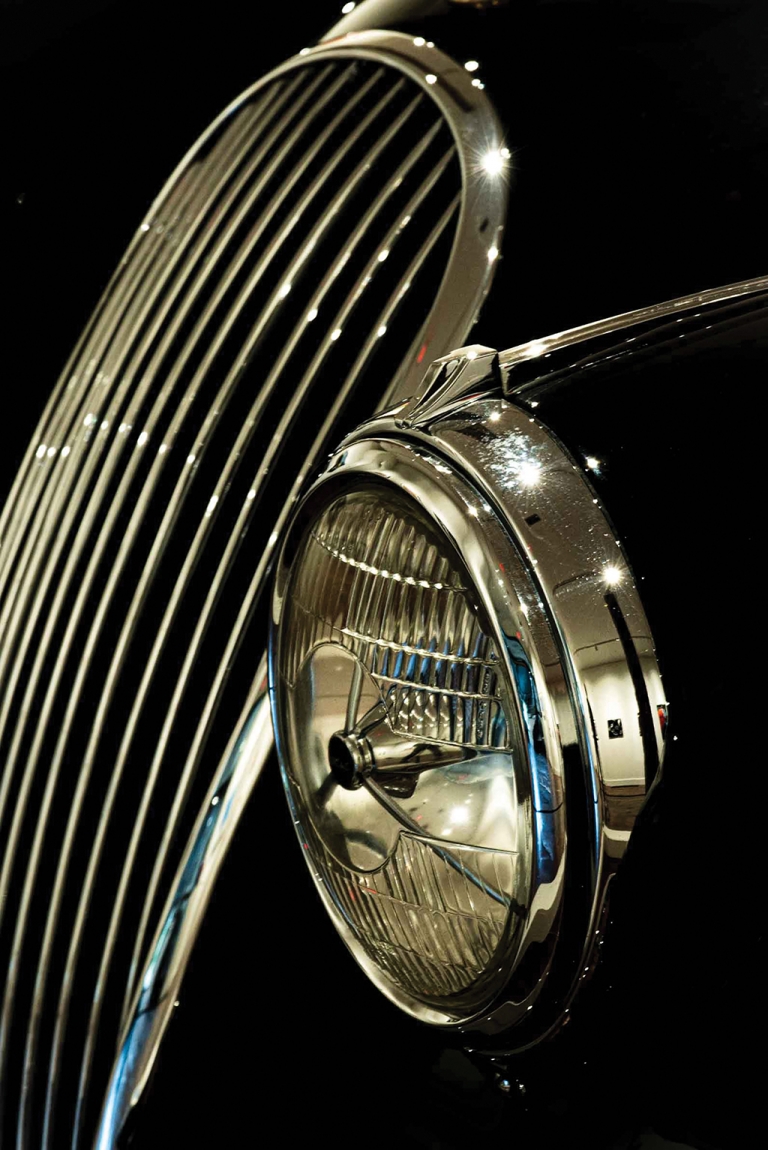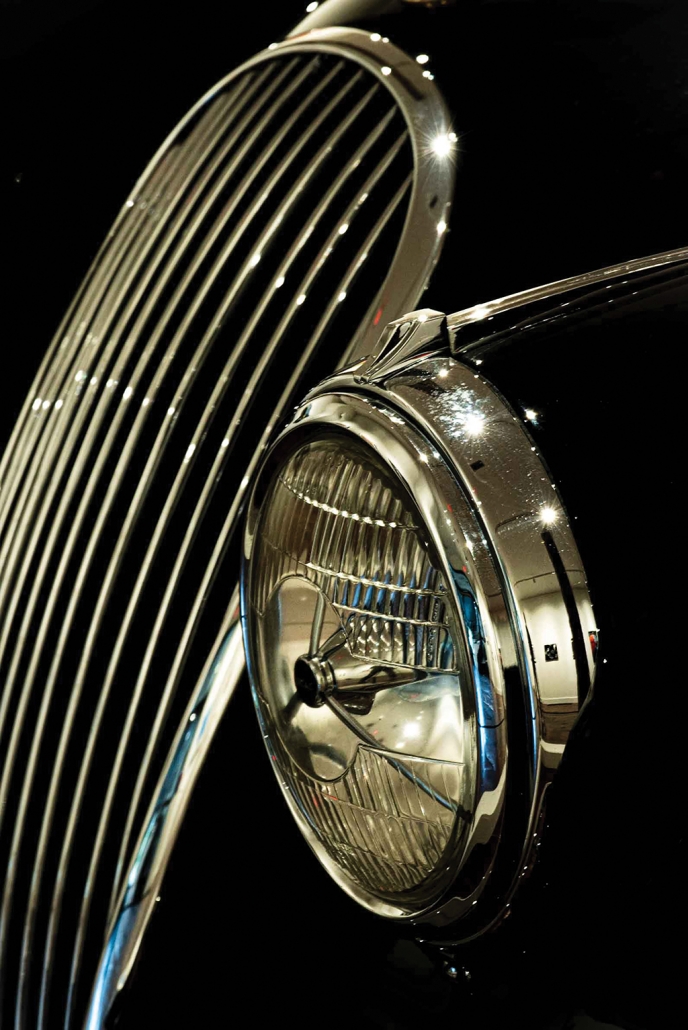 Already this summer, The Bascom has been alive with the sounds of excitement and eager footsteps of art lovers and car lovers alike. They've come to see the awe-inspiring cars and art of the Bunzl Gallery exhibit, FreeWheeling: The Allure of the Automobile in Contemporary Art, in the Bunzl Gallery.  
A question we hear frequently is "Where are the cars!?"
We also note that guests are quite interested to know how we managed to move these amazing automobiles into a gallery space. 
The short answer is: "Very carefully!" 
Not only were the special vehicles chosen to be presented in the exhibition selected for their unique heritage, and importance in the evolution of the automobile, but they were also measured to ensure they would fit through The Bascom's 72-inch doorways. The exterior doors, and interior gallery doors were removed to gain the proper clearance.
At the exhibition's opening, three vehicles were brought in, including Clark Gable's 1954 Jaguar XK120 OTS, an original 1965 Shelby Cobra 427, and a fuel injected 1963 Corvette split window coupe! 
These fantastic rolling works of art were just the beginning! The vehicles of the exhibition will be swapped out a total of three times, so the viewer has many reasons to revisit the exhibition. On June 15, 2021 three amazing new vehicles arrived including a 1967 Ferrari 275 GTB/4 Alloy, a 1965 Jaguar Series 1, and a fuel injected 1966 Porsche 906-158. On July 20, the last round of automobiles will be rolled into the Bunzl gallery to close the show. In the category of last, but certainly not least, a beautiful 1957 Mercedes 300SL roadster, and a unique Alfa Romeo Giulia Sprint Speciale will grace the FreeWheeling exhibit.
Few people leave the exhibit without being more interested in the names and makes of these automobiles, even if it was not a previous passion. The artworks also leave memorable impressions – from the narrative work of Brian Tull, who invites you to imagine the story of a female protagonist waiting in the car at a gas station, to the watercolors of Allan Gorman that are executed with incredible photo-realistic precision. 
Knight Martorell has curated a dynamic and mesmerizing show; we are grateful to the artists represented in the exhibition, and to the car owners that have generously shared their collections with us. And a big thank you to the Highlands Motoring Festival for their invaluable assistance in procuring the artists and automobiles for FreeWheeling: The Allure of the Automobile in Contemporary Art.
---
---