It's Brunch Time: Oak Steakhouse Highlands
Written By: Luke Osteen | Issue: April - 2022 | Photograph By: Molly Harris
The arrival of Brunch at Oak Steakhouse at Skyline Lodge is a cause for celebration. Reservations are a must – (828) 482-4720.
---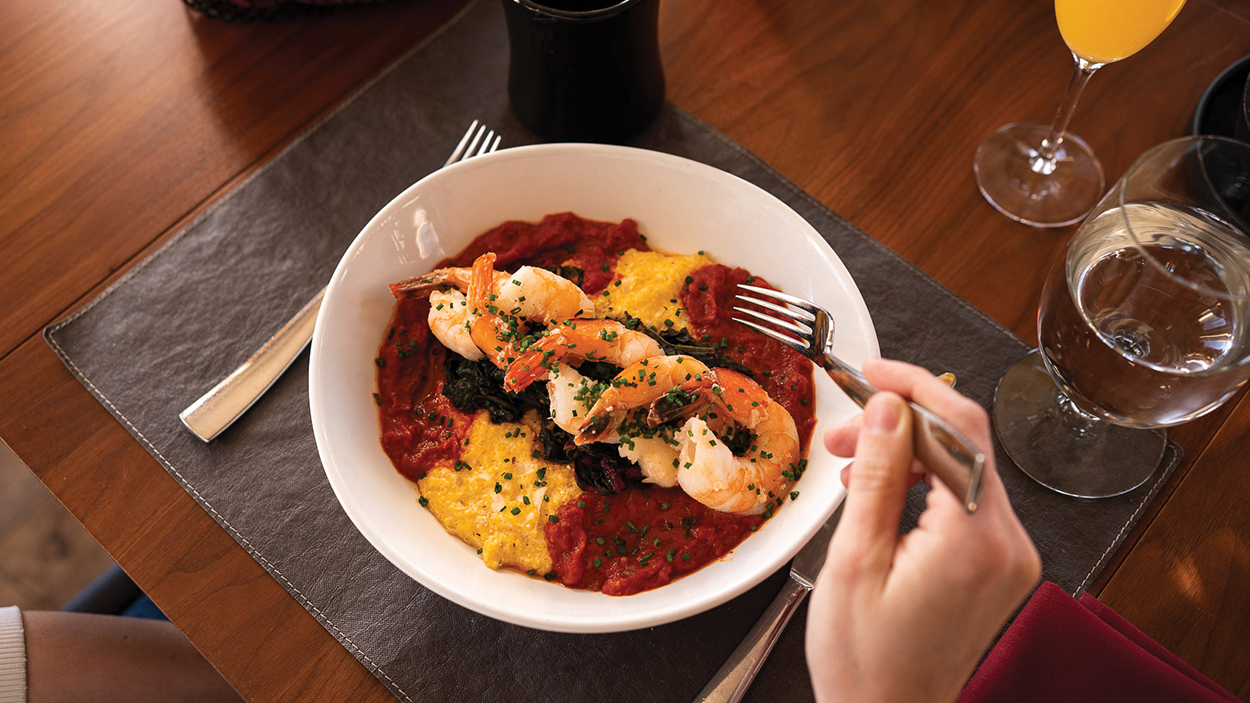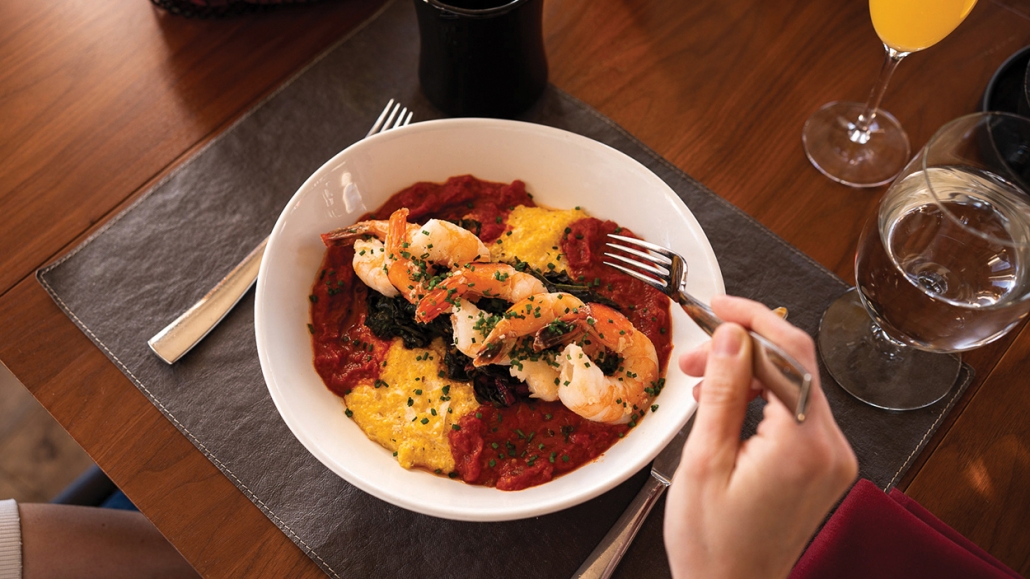 Over the years, I've told you about the virtues of starting your day with a good breakfast, echoing bromides by my sainted mother and the fifth grade science lessons of Mrs. Evelyn Delaney. 
But in all those reviews, all those imprecations to enjoy this all-too-rushed morning ritual, I never turned my attention to Brunch, breakfast's more civilized and elegant sister, until the April 2020 issue of The Laurel.
Here's what I said back then:
"Brunch is an invitation to savor the exquisite suite of palate provocateurs offered by the finest of breakfast and lunch choices. 
"It's a chance to share bites with someone you love; and a golden opportunity to kindle friendships at a large, loud table. 
"I can't recall a brunch crowd that didn't feature lively conversations punctuated with explosions of laughter. It seems to me that brunch is a meal that's an undeniable celebration."
But here's the thing – look at the date that those words appeared in print, April 2020. That means I wrote them back in mid-March 2020, approximately a week before the entire world slipped into a Covid-fever dream. 
Taken off the table immediately were those dishes meant to be enjoyed amidst a boisterous table of friends. Gone were the free-wheeling conversations and exchanges over Bloody Marys and Mimosas or, for a tea-totaler like me, a pot of English Breakfast Tea.  
That's why the news that Oak Steakhouse at Skyline Lodge was instituting Brunch on Saturdays and Sundays, 10:00 A.M. to 2:00 P.M,  galvanized Tricia and me and our circle of friends. 
Finally, finally, we could revel in the experience of languidly dining and sipping and mirroring the rich palaver of the Lost Generation. (Though there're no Steins or Fitzgeralds or Hemingways among us – we're closer to the Jim Gaffigan and David Mitchell and Sarah Milican school of expression.)
And fortunately for us and the rest of the Plateau, Oak Steakhouse's Brunch sets the table perfectly for this exquisite interlude.
Let's start with the dishes that kept appearing at our table over the course of two-hours: the singular Highlands Breakfast (Scrambled eggs, bacon or sausage, biscuit, and potatoes), Bubble and Squeak (an Anglophile's dream of seasonal vegetables, potatoes and bangers), Mountain High Chicken Fried Steak (a tower of biscuit, mashed potatoes, country sausage gravy, sunnyside eggs, bacon and chives), and, straight from Brooklyn, a Latkes Stack (salmon, whipped cream cheese, pickled red onion, arugula, bagel seasoning, and apple butter), Green Eggs & Ham Deviled Eggs (straight out of a storybook) and Breakfast Poutine (a hearty blend of scrambled eggs, cheese curds, bacon bits and sausage gravy).
Though there was nothing Small Plates about this tableptop composition, we embraced the tapas spirit and shared with one another. What a sweet blessing – a grace note that's somehow survived these last two years. 
The gears of all of this cheery conversation were lubricated by an extremely clever cocktail cart that was wheeled to our table. Bloody Marys were constructed with a concierge's attention, and Mimosas were built with fresh-squeezed orange juice and Perelada Cava. 
These creations put the "languid" in our brunch and sweetened what was already a celebration of friendships that wouldn't be stifled by two years of isolation and covid-cramped distancing.
Oak Steakhouse is located at Skyline Lodge, 470 Skyline Lodge Road in Highlands.
---
---