Icons of Flight & Beauty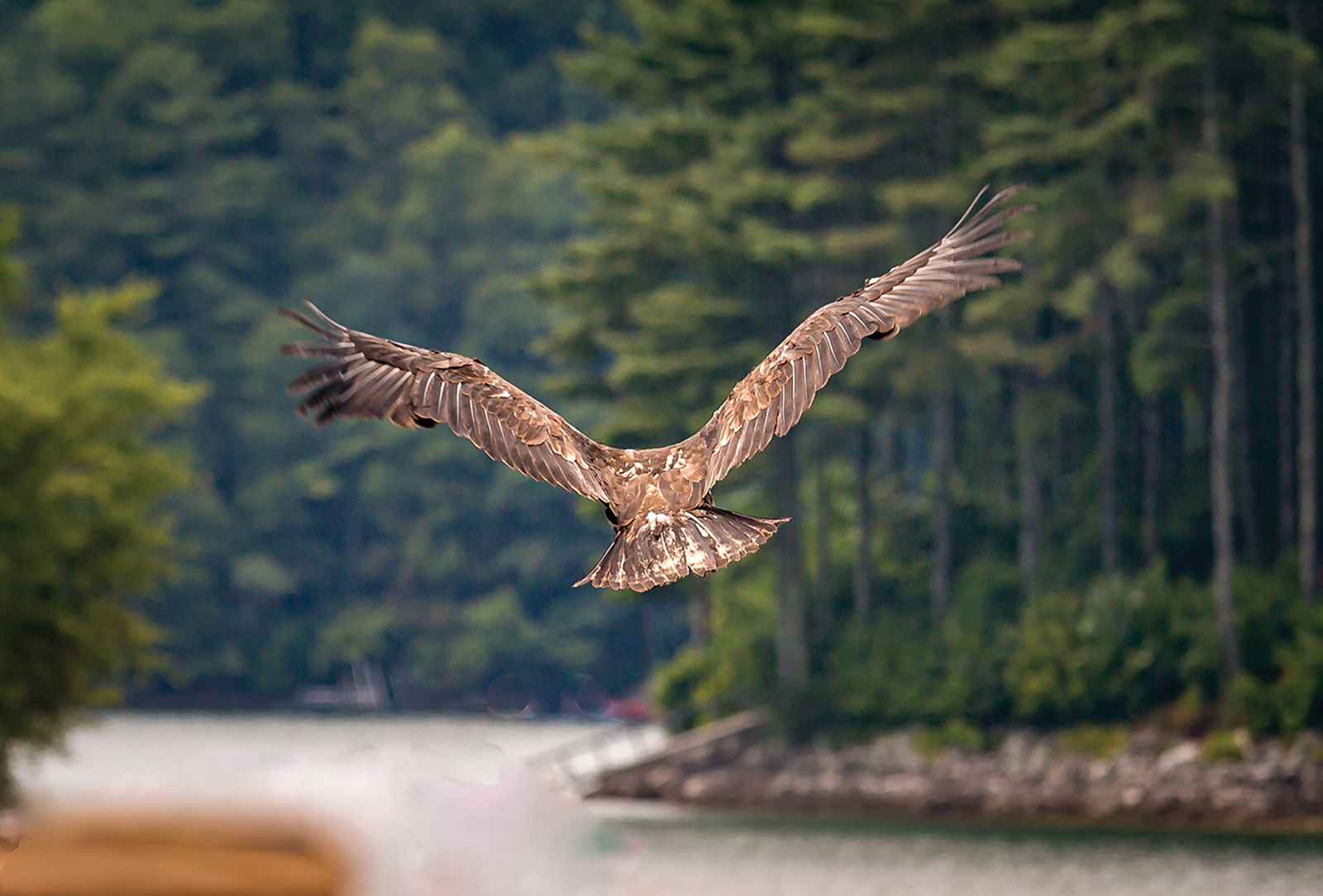 Written By: Ann Self - The Village Green | Issue: 2019/09 - September
Have you ever watched a bird make graceful circles high in the sky and thought, "If only I could do that?"
Chances are you were admiring the effortless flight of true masters of the sky, the group of agile and powerful avian hunters known as raptors. These magnificent birds will be featured during "Raptor Encounter: Getting to Know the Masters of the Sky" at 5:30 P.M. Tuesday, September 24, at The Village Green Commons as part of the Village Nature Series.
"Raptor" is not a scientific classification, but a catchall term used to refer to eagles, hawks, falcons, kites and owls.
Michael Skinner, of the Balsam Mountain Trust, will bring a group of these birds of prey to The Village Green. "Birds of prey have both fascinated and terrorized humankind for thousands of years," says Skinner, "This is why they are revered by kings and killed out of ignorance, greed and arrogance."
The feathered ambassadors from Balsam Mountain Trust can no longer effectively hunt and therefore cannot live in the wild. Their range of injuries are numerous, but usually are the result of accidents. The Trust rehabilitates them and once they're acclimated to their surroundings and handlers they are utilized for educational programs like the Village Nature Series.
Skinner observes, "I have a distinct honor and privilege to be able to work with these magnificent birds and provide opportunities for the public to get up close and personal with species most people only see from a distance."
The Village Nature Series is presented by the Cedar Creek Club and sponsored by the Highlands-Cashiers Land Trust and The Village Green as part of their shared mission to protect and preserve the land and natural resources. The monthly presentations provide educational opportunities to learn about distinctive features of the area as well as offer cultural enrichment for residents and visitors to the Highlands-Cashiers community.
The programs are the last Tuesday of each month from May through October at The Village Green Commons on Frank Allen Road near the Cashiers post office. For more information visit villagegreencashiersnc.com or contact The Village Green at (828) 743-3434 or [email protected].
---
---