Ice Skating in Highlands Returns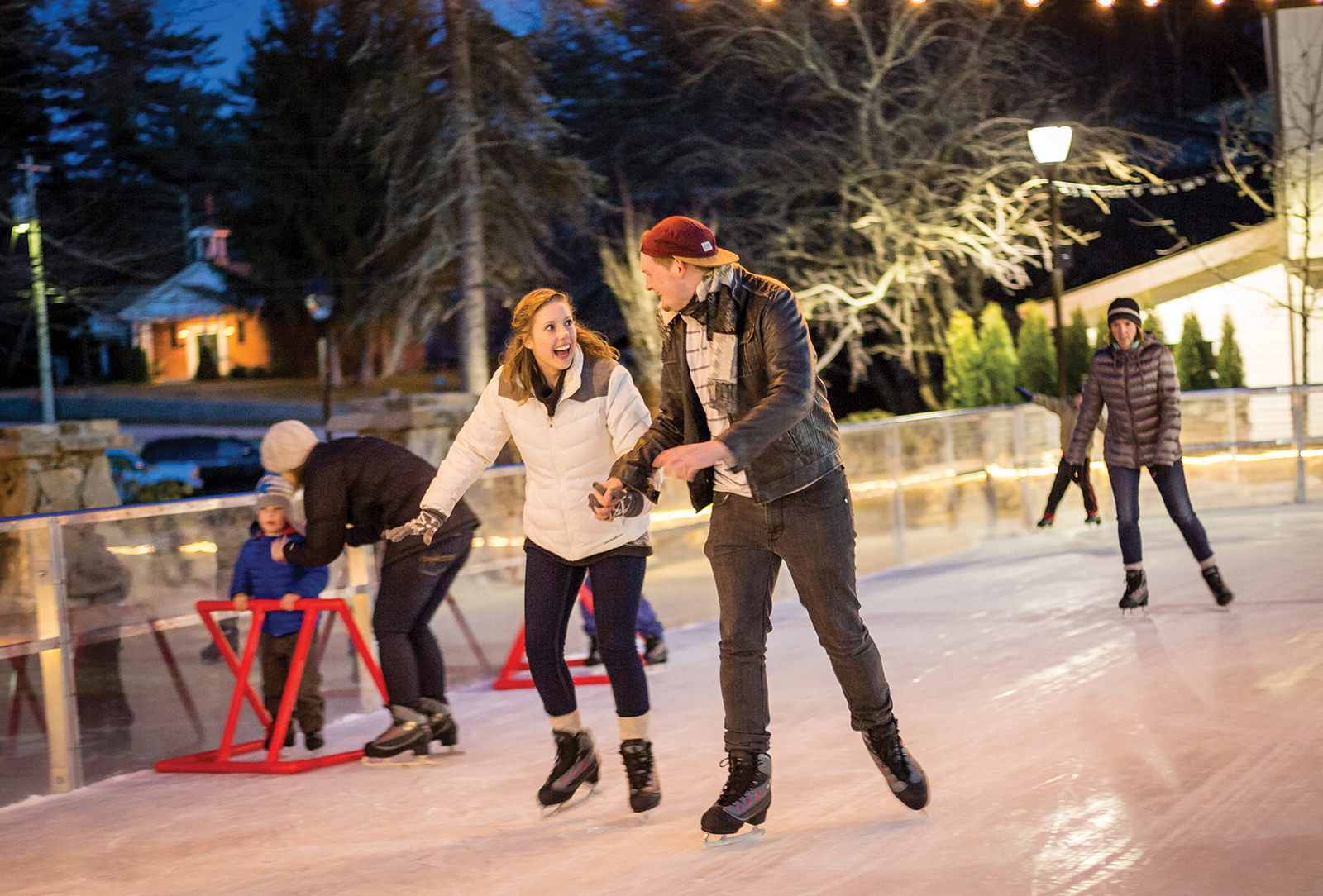 Written By: Jenny King | Issue: 2017/11 - November | Photograph By: Susan Renfro
Many locals can remember the days of skating on Harris Lake when the temperatures dropped. They would wrap up, grab their skates, and barrel across the ice, often having to first clear mounds of snow from the lake.
Recently, however, you can't count on the lake staying frozen long enough to make skating a safe activity. But thanks to the generosity of Art and Angela Williams, that's no longer a problem. The Ice Rink at the Kelsey-Hutchinson Founders Park is open November 9 through March 4.
Lester Norris, the Town of Highlands Parks and Recreation Director, said the couple is not only responsible for providing the funds necessary for the building of the skating rink, but they cover all expenses not met by the rink's operation, too. This is a welcomed gift and one that helps foster healthy outdoor activities for everyone.
This year's rink schedule is filled with special events and is open for group bookings and parties. It only costs $5 per person to skate, whether you bring your own skates or rent them and you may also purchase hot chocolate, coffee, and water. The newly constructed Founders' Monument fireplace will be lit, providing a cozy place to watch the activity on the ice or just to sit and contemplate the beauty of the park.
The rink will be open Thursdays through Sundays at 1:00 P.M. beginning November 9 and will have a special holiday schedule for Thanksgiving and Christmas. On Sunday, December 31, it'lll be open until 1:00 A.M. so you can hail the coming of the new year as you twirl on the ice. Mondays and Tuesdays are reserved for group bookings and parties.
For more information on the ice skating rink's schedule, check with the Highlands Recreation Department at (828) 526-3556.
---
---