Honoring the Fallen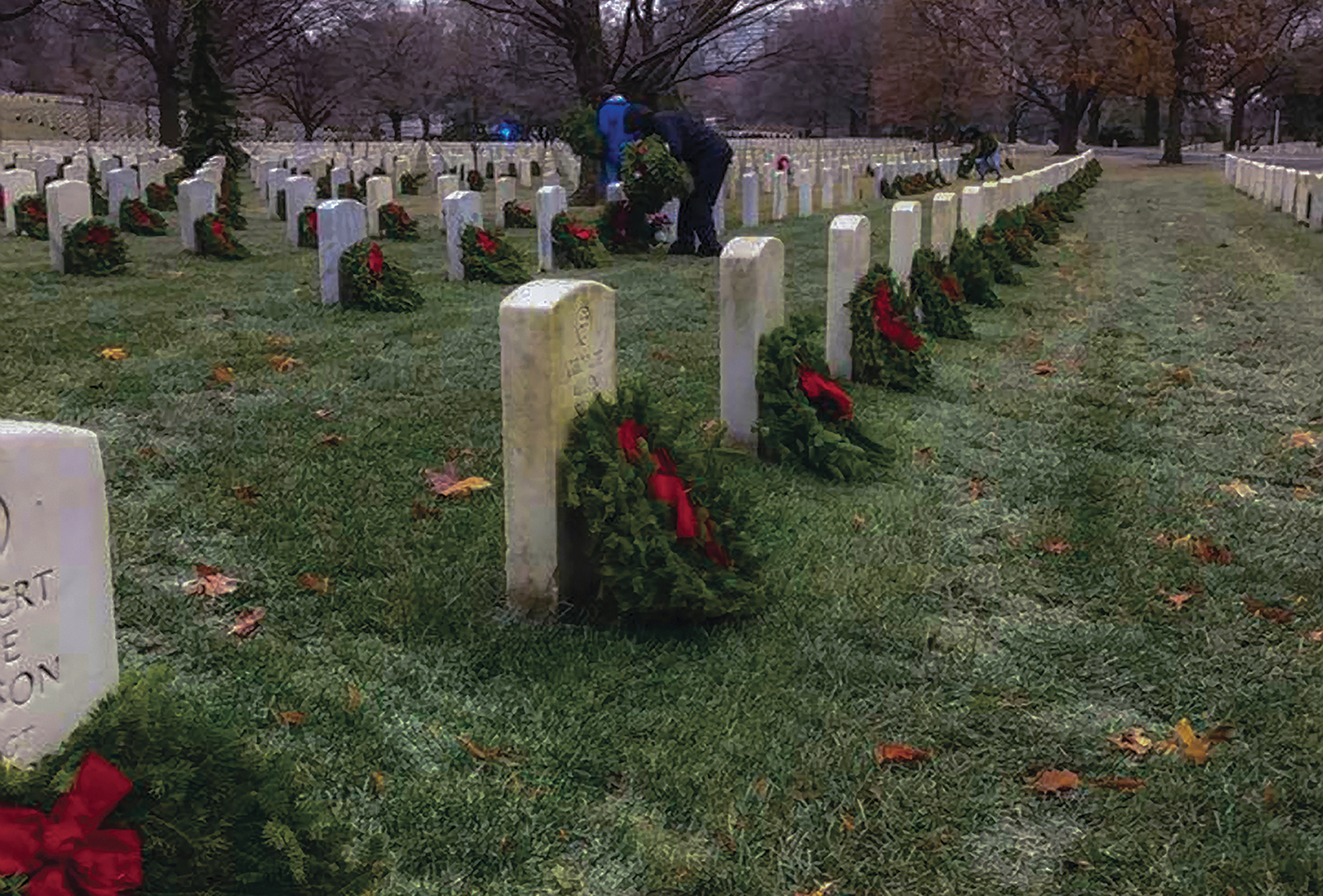 Written By: Jenny King | Issue: 2017/11 - November
Phil Potts, organizer of the local Wreaths Across America ceremony, encourages anyone with a loved one who was a veteran, and is interred at Highlands Memorial Park, to get involved in this nationwide memorial on December 16.
The ceremony begins at noon and shuttles will be running from the Highlands Community Building to the cemetery at regular intervals. There are many ways to participate, even if you're not able to be in attendance.
"We need to hear from friends and family members to make sure they are on our list of veterans," says Potts. "We don't want to miss anyone."
If you want to donate money toward wreath purchases, it only costs $15. Organizers will need to know if you wish to lay the wreath yourself, or if you'd like to have them do it.
The easiest way to donate is to contact Potts. You can also donate online at WreathsAcrossAmerica.org, but to guarantee your veteran is part of the ceremony, it's a good idea to speak with Phil personally.
As of 2016, Wreaths Across America has placed 1.2 million remembrance wreaths across the country and this is the first year Highlands Memorial Park will be part of the celebration. More than 400 truckloads of wreaths were delivered across the country by hundreds of volunteer professional truck drivers, last year. Wreaths will be delivered to Highlands on December 1st.
Each ceremony starts at noon on Saturday, December 16, which was unanimously voted by the U.S. Congress as National Wreaths Across America Day. It is a time of remembrance and honor.
There will be representatives from local government, American Legion Post 370, scouts, and fellow veterans participating, and the public is encouraged to take part.
"We understand we have Veterans Day in the fall and Memorial Day in the spring, but our service members sacrifice their time and safety every single day of the year to preserve our freedoms," says Potts.
Contact Phil Potts today to make your donation and to find out more. He can be reached at (828) 200-9753 or by email at [email protected].
---
---