Holy Week at The Village Green
Written By: Luke Osteen | Issue: Whats News
The heartbreak and joy of the Holy Week are celebrated at The Village Green of Cashiers, Good Friday, April 15, through Easter Sunday, April 17. To learn more about The Village Green and these events or make a donation, visit villagegreencashiersnc.com.
---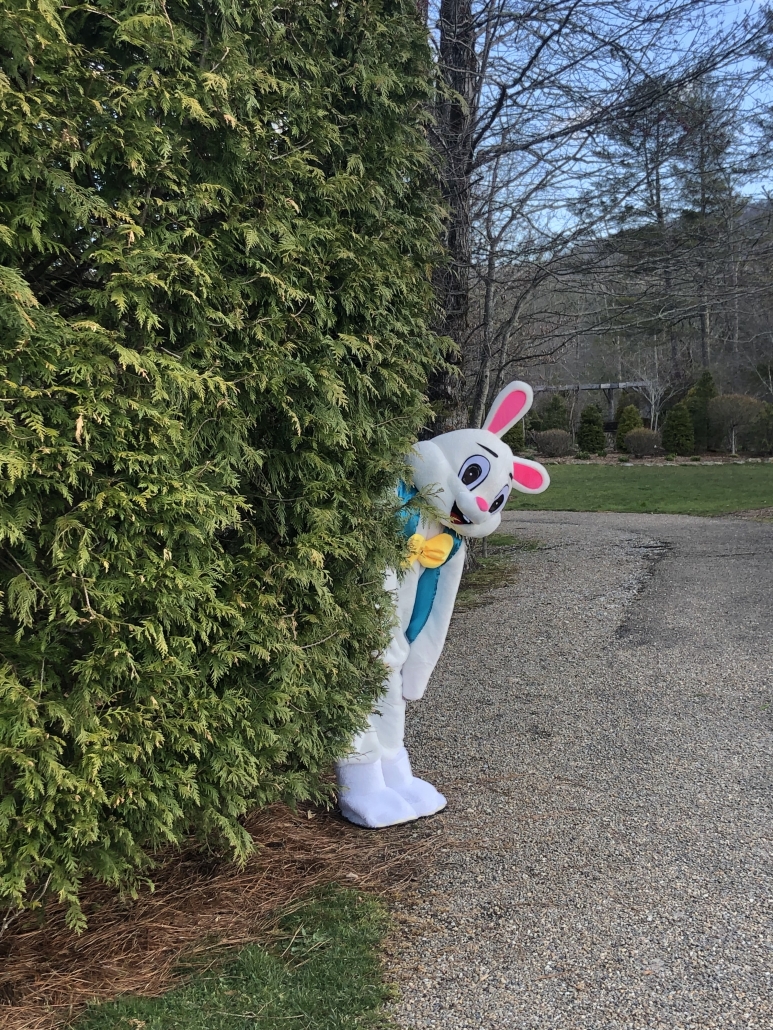 The Village Green truly is The Heart of Cashiers, and hosts over 100 free community events each year. With the mission to enhance the lifestyle of the Cashiers area for residents and visitors alike, this Easter Weekend brings our family, friends, and neighbors events that celebrate the hope, renewal and joy of the Spring holiday.
The first event of the weekend, conducted by a group of 10 Cashiers' churches: The Cashiers Area Clergy, is the observance of the Stations of the Cross at 4:00 P.M. Good Friday, April 15, beginning at The Village Green Commons. The ancient tradition of carrying the cross is a way of remembering how Jesus carried his cross to Golgotha. This walking devotional experience with 14 Stations of the Cross readings is open to residents and visitors in the area. It features scripture, prayer, and reflection to recall the events of Good Friday. 
The following day, The Village Green is hosting the 12th Annual Easter Egg Hunt for children 11 years and younger starting at 11:00 A.M. on Saturday, April 16. 
Village Green Executive Director Ashlie Mitchell-Lanning said, "Along with the traditional Easter Egg Hunt, we are also very pleased that The Literacy Council of Cashiers and The Albert Carlton-Cashiers Community Library will be working with the Easter Bunny to hand out books!" 
During the Easter Egg Hunt, children will be divided according to age in three separate areas near the Gazebo and Village Playground at our Highway 64 entrance. 
Please bring your own baskets. The Easter Bunny will be making a visit for photos and handing out books, so plan to bring a camera. 
The Cashiers Community Sunday Sunrise Service will be the following day at 7:00 A.M., Sunday, April 17, at the Village Green Commons. Celebrate the Resurrection with a service featuring live music by The Lost Chords, scripture and an uplifting message with the backdrop of a beautiful sunrise over the mountains. Those attending need to bring a lawn chair. 
In the event of inclement weather, the Cashiers Area Clergy will move the service inside Lewis Hall beside the Common's Lawn – please bring your own lawn chairs.   
For 30 years, The Village Green has enhanced the spiritual, educational, recreational and cultural lifestyle of the Cashiers community. 
---
---