Historic Homes of Satulah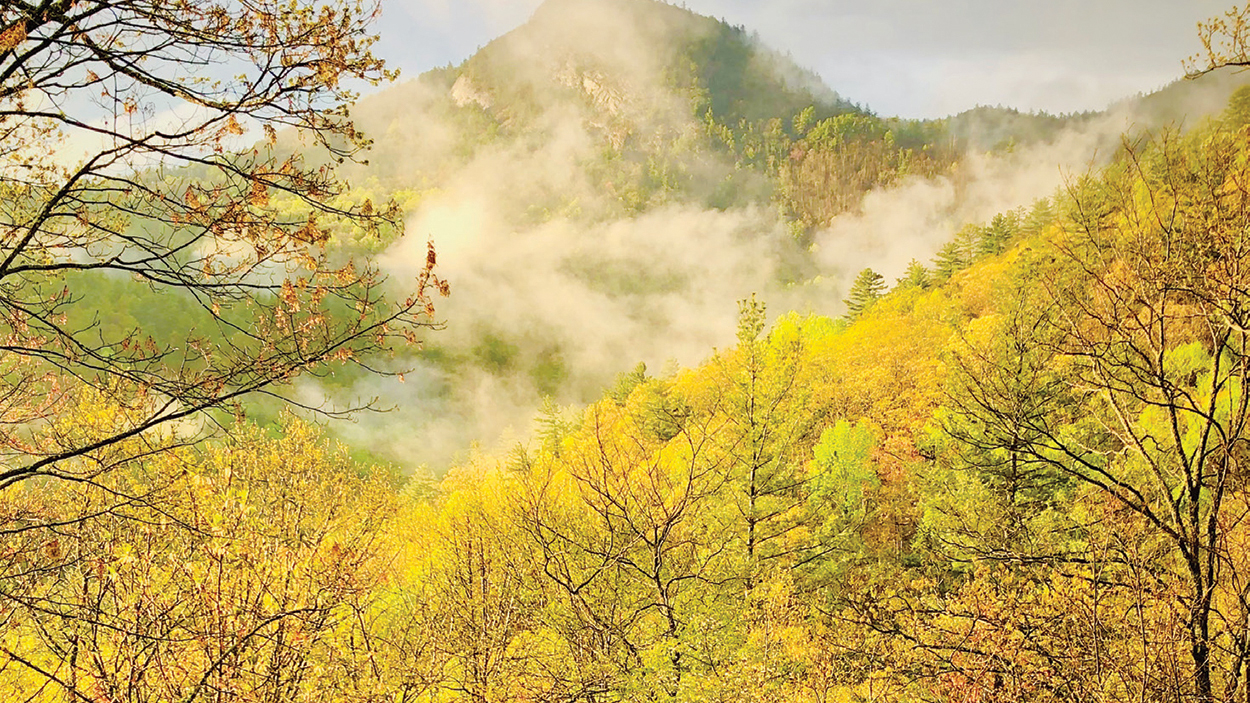 Written By: Luke Osteen | Issue: June 2023
Highlands Performing Arts Center is offering an exclusive tour of five stunning homes and gardens on historic Satulah Mountain, July 20-23. For tickets or more information, call (828) 526-9047.
---
When Highlands Performing Arts Center hosts its Satulah Mountain Home & Garden Tour, you can bet that it'll be one of the best you've seen.
The tour, set for 10:00 A.M. to 3:00 P.M. July 20-22, will spotlight five homes and gardens found on Historic Satulah Mountain; some never before opened to the public.
The homes represent a wide variety of architectural designs and interiors. The two gardens are considered among the finest in the region, with mature native and introduced plant species.
For instance, tour members will visit the home and gardens of Cathy Henson and Chris Carpenter. In 2005 they had the opportunity to purchase an adjacent parcel – the long-neglected gardens in the heart of the old historic district of Satulah Mountain, created by New Orleans cotton broker Henry Worrell Sloan. They lovingly restored the gardens to their original splendor.
Also included on the tour is "Chetolah," which is located on the western face of Satulah Mountain. It's the original home of Henry Martin Bascom, the second mayor of Highlands. Built in 1892, this American Foursquare style home was constructed on a three-acre lot purchased from his mother-in-law, Mrs. Amanda Davis. Between 1894 and 1916, Bascom purchased several adjoining lots, culminating in twenty acres of privacy and a near 360-degree view of the surrounding mountains. In 2018-2019, "Chetolah" was rescued by the skill and vision of Highlands designer Darren Whatley. He restored and updated the house, while respecting its original design integrity and by preserving its character and historical significance.
If you'd like to tour these charming gardens and homes, sign up for the tour by visiting highlandsperformingarts.com or calling (828) 526-9047. Tickets are $125. Highlands PAC will offer shuttle service from its 507 Chestnut Street location – private cars will not be allowed.
The event is sponsored by Bock Builders, MHK Architecture, and Berkshire Hathaway.
---
---