Highlands School Fall Festival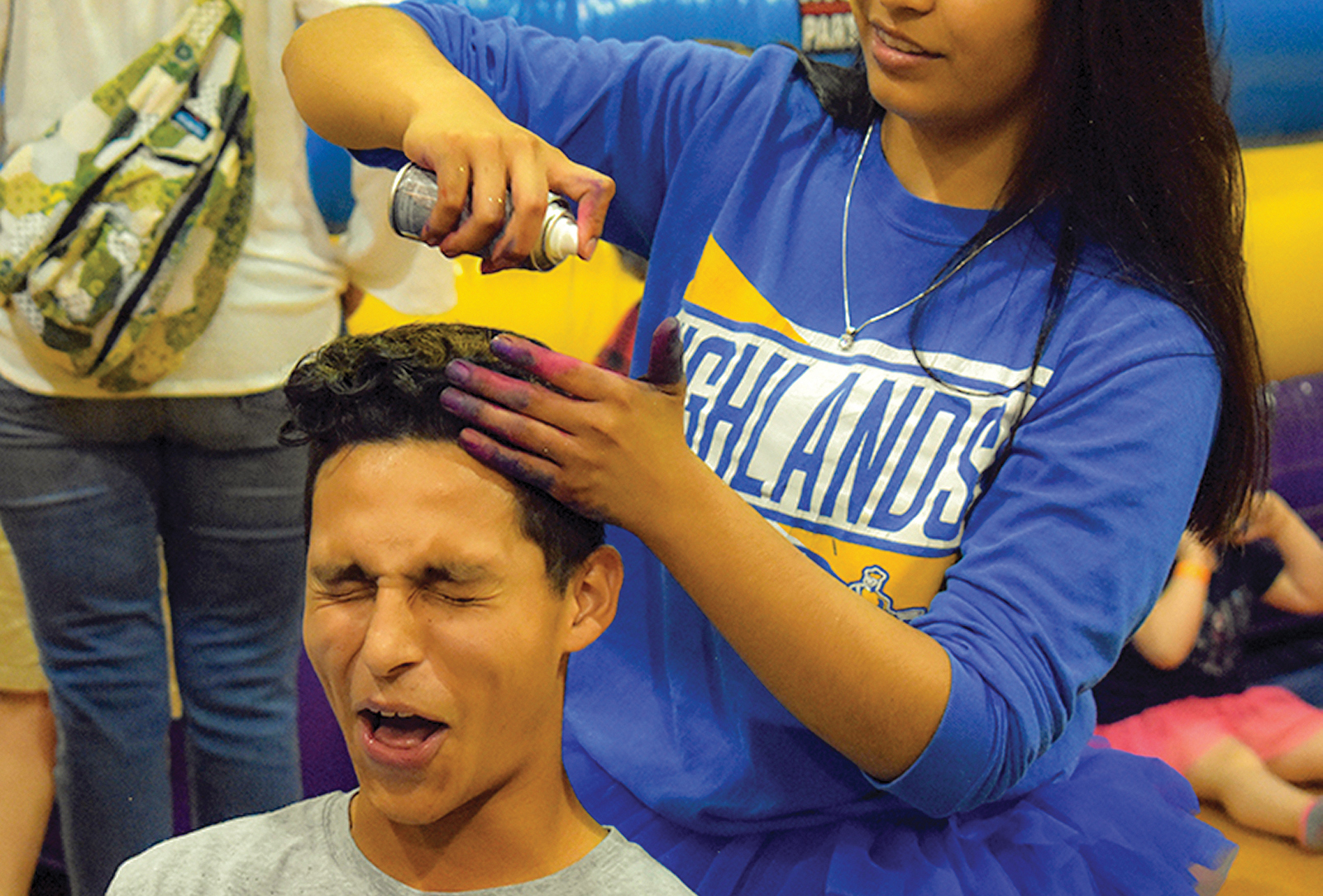 Written By: Jenny King | Issue: 2019/09 - September
So many families have traditions that are unique to them and when my children were young, one of ours was the Highlands School Fall Festival.
As soon as the weather started cooling, the kids' excitement grew exponentially and, as a parent, it was a delight to watch them join their friends for an evening of games, laughter, and the ubiquitous Haunted House.
Those children are now grown and with families of their own, but this tradition continues. It's a time to step away from technology and have some real hands-on fun, with a capital F.
This year's festival will be held Saturday, October 5, at the Highlands School gym, from 5 until 8 and has something for everyone. Officially it is a PTO fundraiser, but is organized and staffed by the Highlands School senior class to help pay for their graduation caps and gowns. It always warms my heart to see these older students encouraging and interacting with the "little bitties." Where did the time go?
You can count on great food for sale and there's one of my favorites: an old fashioned Cake walk. There are some mighty fine bakers in this town and I'm more than happy to take my chance to win one of their scrumptious creations. It's all for a good cause, right?
Bouncy Houses, games of chance, face painting and more are all yours for a 25 cent ticket and raffle tickets are one for $1 or six for $5. It's a great way to spend quality time with your family and it's all for an undeniably great cause, supporting Highlands School.
So grab your family and friends and head to the Highlands School Fall Festival, Saturday, October 5, at the Highlands School gym. It's never too late to start your own traditions.
---
---