Highlands NC: Wreathin' Season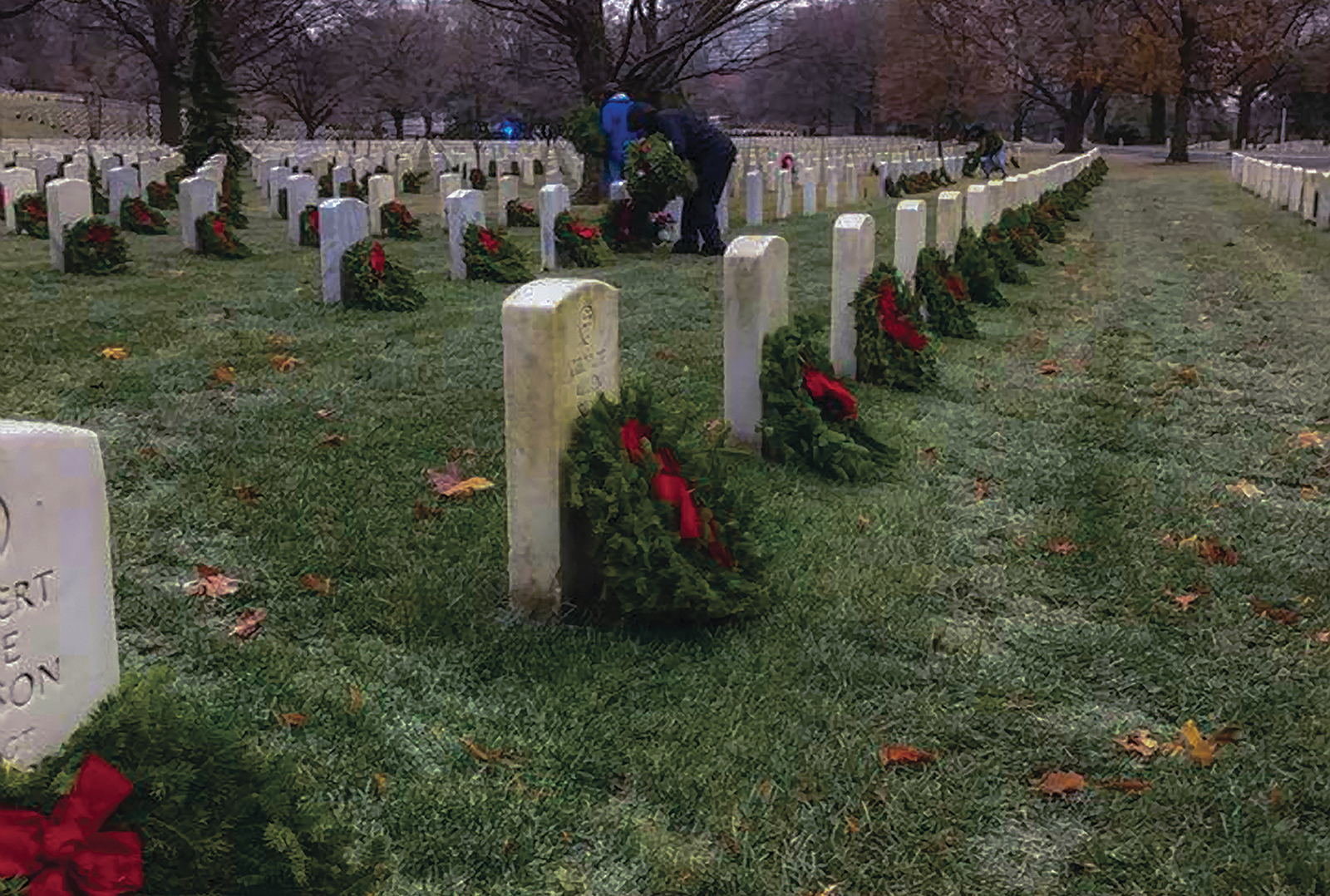 Written By: Jenny King | Issue: 2017/12 - December
Highlands Scoutmaster Phil Potts is raising the flag for a new way to memorialize local veterans, Wreaths Across America. This volunteer organization, which was started in 1992, lays Christmas wreaths on the graves of American service men and women.
While several local scouts and supporters have participated before by attending the ceremony at Arlington National Cemetery, this will be the first year local veterans will be honored at Highlands Memorial Park. On December 16 local dignitaries, members of the American Legion Post 370, scouts, and fellow veterans will take part in this nation-wide ceremony. Potts encourages everyone to attend.
"We need to hear from friends and family members to make sure they are on our list of veterans," Potts said.
If you want to sponsor a wreath, it only costs $15 and organizers will need to know if you wish to lay the wreath yourself, or if you'd like to have them do it.
As of last year, Wreaths Across America has placed 1.2 million remembrance wreaths across the country and this is the first year Highlands Memorial Park will be part of the celebration. More than 400 truckloads of wreaths were delivered across the country by hundreds of volunteer professional truck drivers last year.
The ceremony begins at noon on Saturday, December 16, and shuttles will be running at regular intervals from the Highlands Community Building (next to the Town Ballfield) to Highlands Memorial Park. The public is invited to attend and there are many ways to get involved locally, so contact Phil Potts at (828) 200-9753 or by email
at [email protected].
To learn more about Wreaths Across America visit WreathsAcrossAmerica.org.
---
---