Highlands Mountaintop Show
Issue: 2021/05 – May
Highlands Mountaintop Show will be staged at Kelsey-Hutchinson Founders Park, June 26 and 27.
---
Highlands Mountaintop Show, set for June 26 and 27 at Kelsey-Hutchinson Founders Park in downtown Highlands, marks the return of this cherished event on the Plateau social calendar and the flowering of the local artistic community, which struggled to get through the Covid-shuttered days of 2020.
Paintings, prints and photography will be accompanied by top quality crafts like turned wood, art glass, sculpture and home accessories. There is a great selection of rustic furniture, as well as pottery, jewelry, and other wonderful things. 
The 65-plus artisans come from all over the mountains of Western North Carolina, north Georgia, South Carolina, and eastern Tennessee. This is your chance to meet the talented people who pour their heart and soul into their amazing creations so that you can enjoy them for years to come.
The show is held in beautiful Kelsey-Hutchinson Founders Park on Pine Street downtown. It runs from 10:00 A.M. to 5:00 P.M. both days, rain or shine, and there is no admission charge.
For more information about the event, visit highlandsvillageartshow.com
---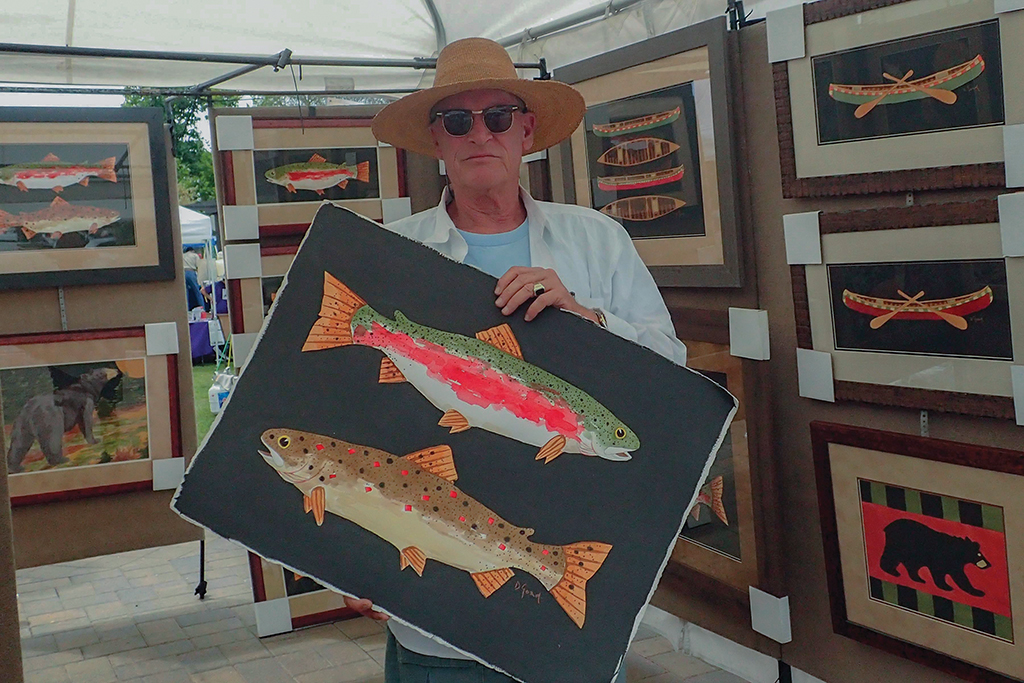 Mountaintop Art & Craft Show
Mountaintop Art & Craft Show (previously the Village Square Show) will be held in downtown Highlands at K-H Founders Park (Pine St.) from 10 to 5. The FREE event features...
---