HIghlands Ice Rink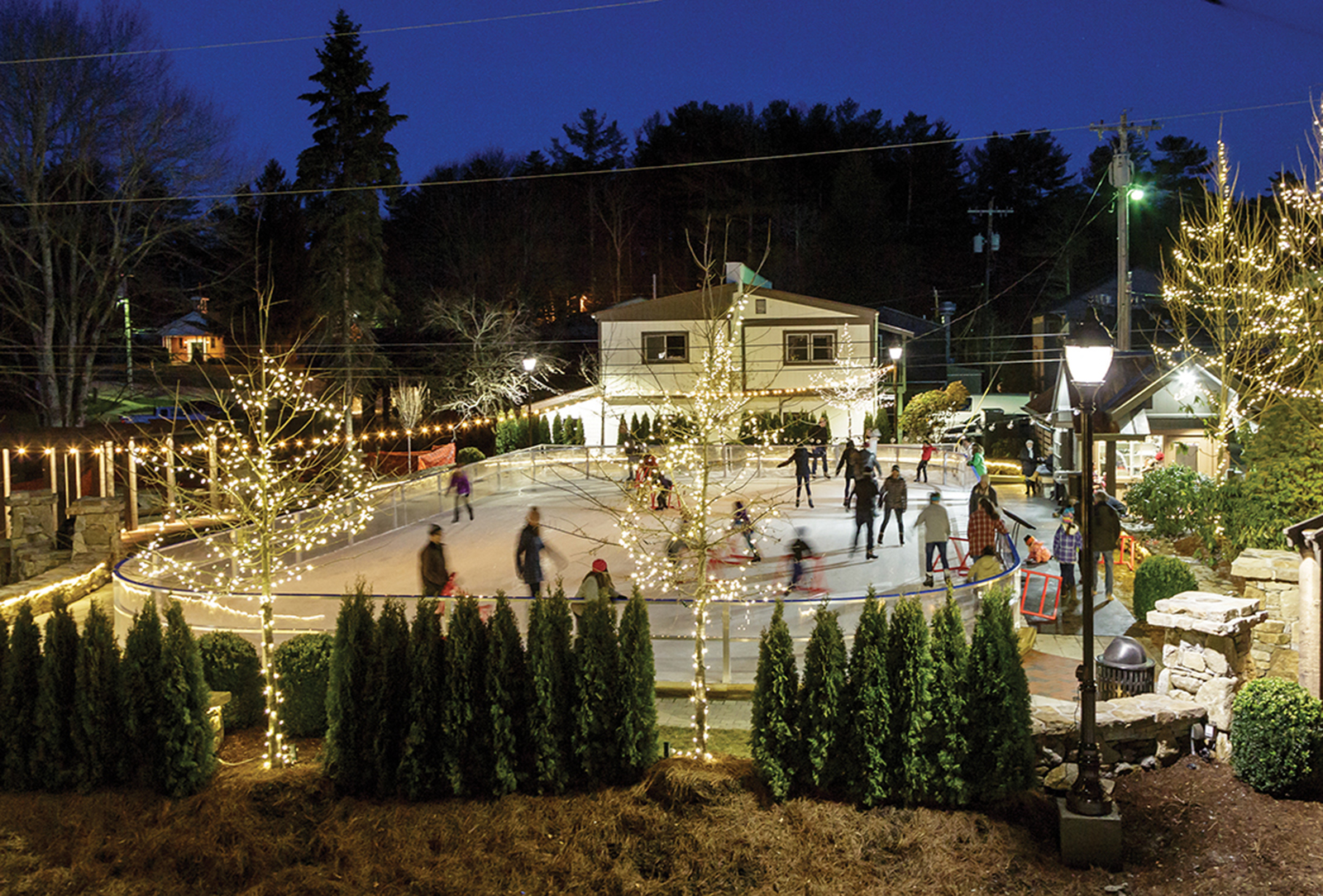 Written By: Jenny King | Issue: 2019/12 - December
Highlands is blessed to have many amenities not often seen in tiny mountain communities. Thanks to the generosity of a host of people, we have a year-round pool, a skate park, and an ice skating rink, among others.
If you've never before had the opportunity to fly around the ice, Highlands is the perfect place to try it. There are lots of reasons to give it a go, no matter your age; and with a few safety tips you might just be able to live out your dreams of gliding around the rink, scarf flying and nose red.
Let's assume you have no experience with the one piece of equipment you'll need: ice skates. That's not an issue, because they rent them at the rink. But make sure you lace them up tightly as you want your ankles as well supported as possible.
If you're on your own, without a confident skater to help, stick close to the walls of the rink and bend your knees. Think about it. The lower your center of gravity, the more easily you can balance. It's going to be tempting to watch your feet, but keep your head and body upright. It's important to see where you're going because yes, you will be moving, hopefully forward.
One of the best ways to start out is by keeping your feet in a V shape. This gives you a stable base and will stop your feet from slipping when you start to move. Take very slow steps in a marching fashion and don't forget to bend your knees. As you feel more confident you'll be able to lengthen your strides, and before you know it you'll be one of those graceful skaters you envision.
Cost is $5 (with or without skates). Rental skates are available, from youth size 8 through adult size 14.
Coffee and hot chocolate are available.
Highlands Skating Rink is open now through March 1. Hours are Thursdays 1:00 until 8:00 P.M.; Fridays and Saturdays 1:00 until 10:00 P.M.; and Sundays, 1:00 until 5:00 P.M.
During the holiday season, in addition to the hours listed above, the rink will be open Monday, December 23; and Monday, December 30, through Wednesday, January 1.
If you want to bring a party or group of friends, the Highlands Recreation Department has reserved Mondays and Tuesdays for group bookings from 6:00 until 8:00 P.M. Please make reservations two weeks in advance of your party. For more information, call the Rec Park at (828) 526-3556.
---
---