Highlands-Cashiers Land Trust Festival of the Stars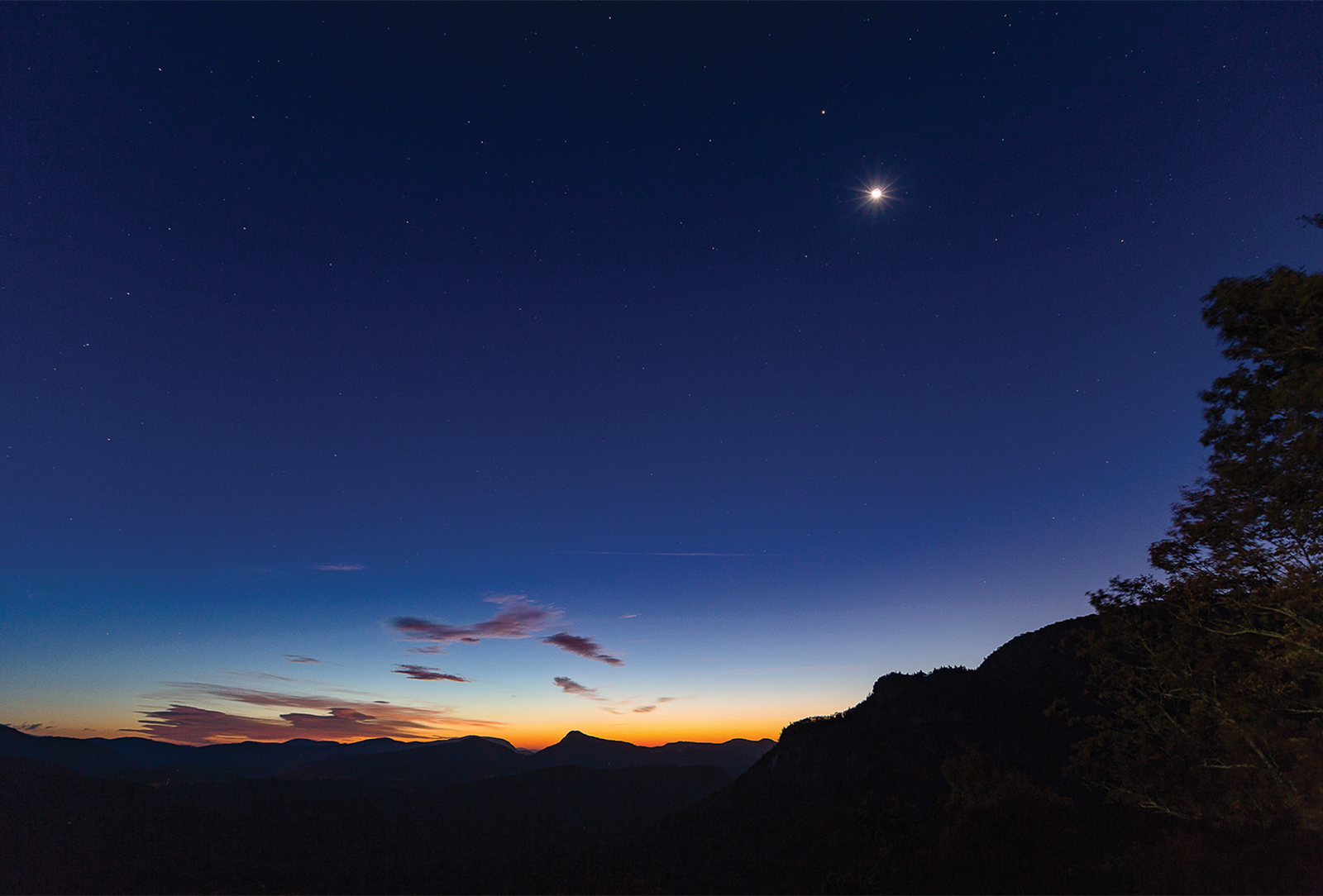 Written By: Julie Schott - Highlands-Cashiers Land Trust | Issue: 2018/03 - March | Photograph By: Richard Sandford Nature Photography
Highlands-Cashiers Land Trust, Albert Carlton-Cashiers Community Library, and The Village Green are teaming up to present the Festival of the Stars, an North Carolina Science Festival event.
The Festival of the Stars will take place on Saturday, April 21 from 5:00 to 11:00 P.M. at The Village Green in Cashiers. Everyone is welcome at this free family-friendly event.
From 5:00 P.M. to 8:00 P.M., come explore a journey through the "dark" and learn about the stars and the creatures that are awake at night while you are sleeping. You can meet and greet with an owl or hang with a bat. A passport can record your adventure and be turned in for a prize.
During your journey, you can walk among the galaxies and check out the stars in the mobile planetarium. Be prepared to look safely at the sun through solar glasses and a solar scope. From 8:00 to 9:00 P.M., enjoy Cherokee legends and myths as told by a Cherokee storyteller. From 9:00 to 11:00 P.M., come stargaze with local astronomers. Roast marshmallows, make s'mores and enjoy hot dogs with the family.
The Festival of the Stars event is being made possible thanks to the vision and hard work of Highlands-Cashiers Land Trust's 2017-18 AmeriCorps Member, Joy-Lynn Rhoton. AmeriCorps is essentially a domestic version of the Peace Corps. Another of her primary goals is to complete phase two of the Land Trust's newest hiking trail, the Brushy Face Trail located off Highway 28 in Highlands.
The first phase of the Brushy Face Trail was completed thanks to the hard work of HCLT's 2016-17 AmeriCorps Member, Paige Engelbrektsson, and HCLT's hardworking volunteer trail workers who built the entire trail by hand. This second phase will complete the loop on the initial trail, making it a round-trip hike. Brushy Face is one of several public hiking trails owned and maintained by Highlands-Cashiers Land Trust and more information can be found online at www.hicashlt.org.
If you'd like to learn more about the work Highlands-Cashiers does to preserve the places we all love, the Festival of the Stars, HCLT's hiking trails, volunteer trail days, or how you might become a member or protect your family lands, please contact your land trust at [email protected], (828) 526-1111, or visit them online at www.hicashlt.org. Together we are saving mountains!
---
---