Helping Hands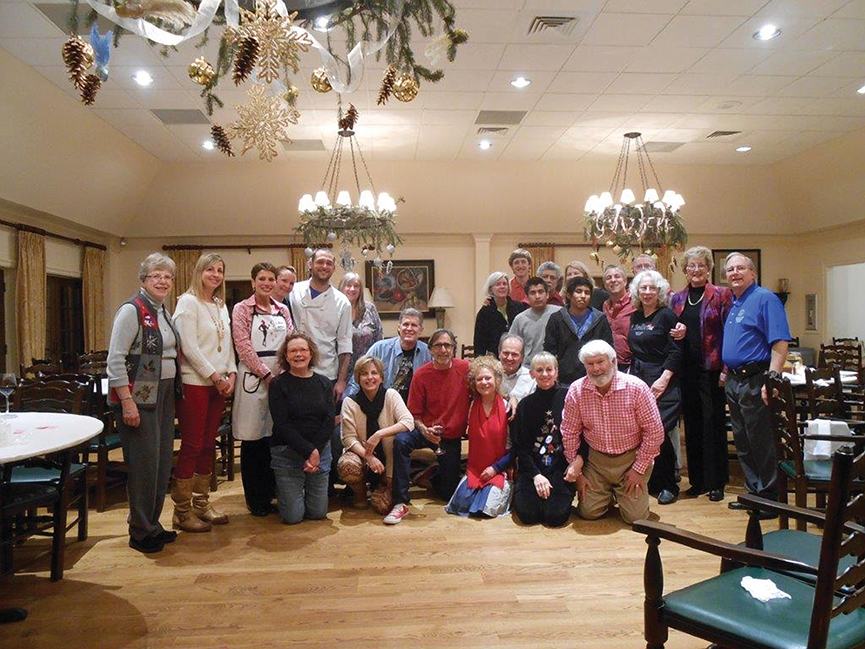 Written By: Jenny King | Issue: 2015/12 - December
Highlands has long been known for its Spirit of Giving.
HANDS, Highlands Area Non-Profit Donation Sharing, was created to keep this spirit alive. Once again, HANDS is sponsoring the annual Christmas Day Dinner and all proceeds will be donated to local non-profit organizations. The event, created in 2001 because there were no places in Highlands for locals or visitors to have a Christmas Day meal, has also become a source of funding for essential nonprofits in the Highlands area whose goal is to better the community through educational help, child mentoring, dental and medical care, and a host of other essential services.
The dinner has helped the Highlands School library purchase additional books. It was also fundamental in establishing the Hospice House of Macon County and supports REACH of Macon County, an organization providing a safe place and shelter for victims of sexual violence and abuse. Over the years the dinner, through its sponsorships and donations, has been able to gift over $200,000 to this community.
From 11:00 A.M. to 5:00 P.M. Christmas Day, volunteers will serve a traditional buffet meal of ham, turkey, tenderloin, and all the fixings. Prepared by local chefs who also volunteer their time, this has become a meal to anticipate.
The HANDS Annual Christmas Dinner will be held at the Highlands Country Club. Cost is $40 for adults, $15 for children under 12 and, kids under five eat free. For more information and to make reservations, contact organizer Laura Huerta at (828) 526-9419. Seating is by reservation only.
---
---