Handmade Holiday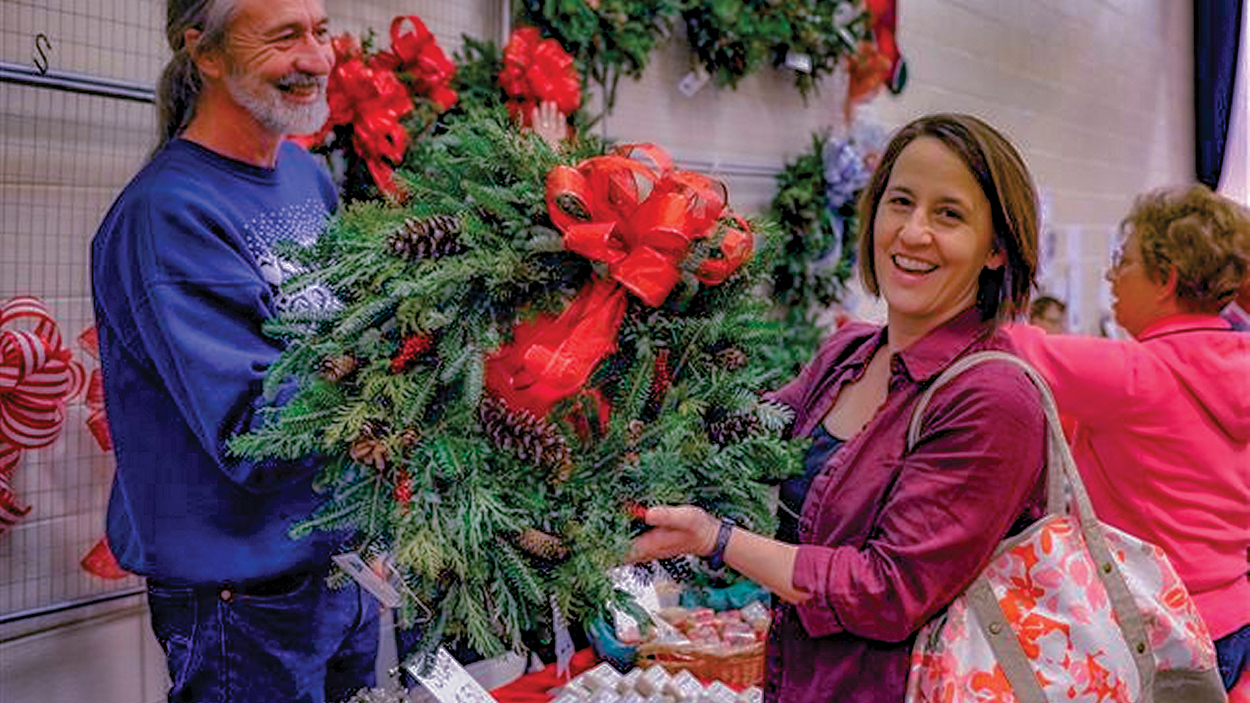 Issue: 2021/11 – November
The Hard Candy Christmas Arts and Crafts Show, set for November 26-27, is an occasion to get your heart and home ready for the joyful Christmas Season.
---
The 34th annual Hard Candy Christmas Arts and Crafts Show is coming the Friday and Saturday after Thanksgiving, November 26-27, to Western Carolina University's Ramsey Center. Hours are 10:00 A.M. to 5:00 P.M. each day.
This favorite event has become a Mountain Christmas Tradition for shoppers who are looking for original art and crafts  at great prices.
One of the most popular vendors is Larry Haskett, a local Christmas Tree grower who provides unique wreaths and swags from his mountain farm in Tuckasegee to your  door.
"We start cutting and trimming Fraser Fir branches  the first week of November," says Evelyn Sanborn, Larry's helpmate. "Every wreath is tastefully enhanced with a variety of wild cones, contrasting evergreens and native plants. Every wreath is stored in the shade by the creek to stay fresh and hydrated until  decoration the week before the show. A handmade bow is the finishing touch."
Customers come long distances to have a Larry Wreath for their holiday.
Over 100 other local and regional artisans will be selling their handiwork in categories including clay, glass,  rustic woodcraft, holiday quilts, and collectable ornaments. 
Local guitarist Ronnie Evans will be playing a complete repertoire of old-time and holiday favorites.
There'll be concessions and free parking. Admission is $5 for adults; children under 12 are free.
For more information, visit mountainArtisans.net or email Doris Hunter at [email protected]
---
---