Go Green. Be Seen.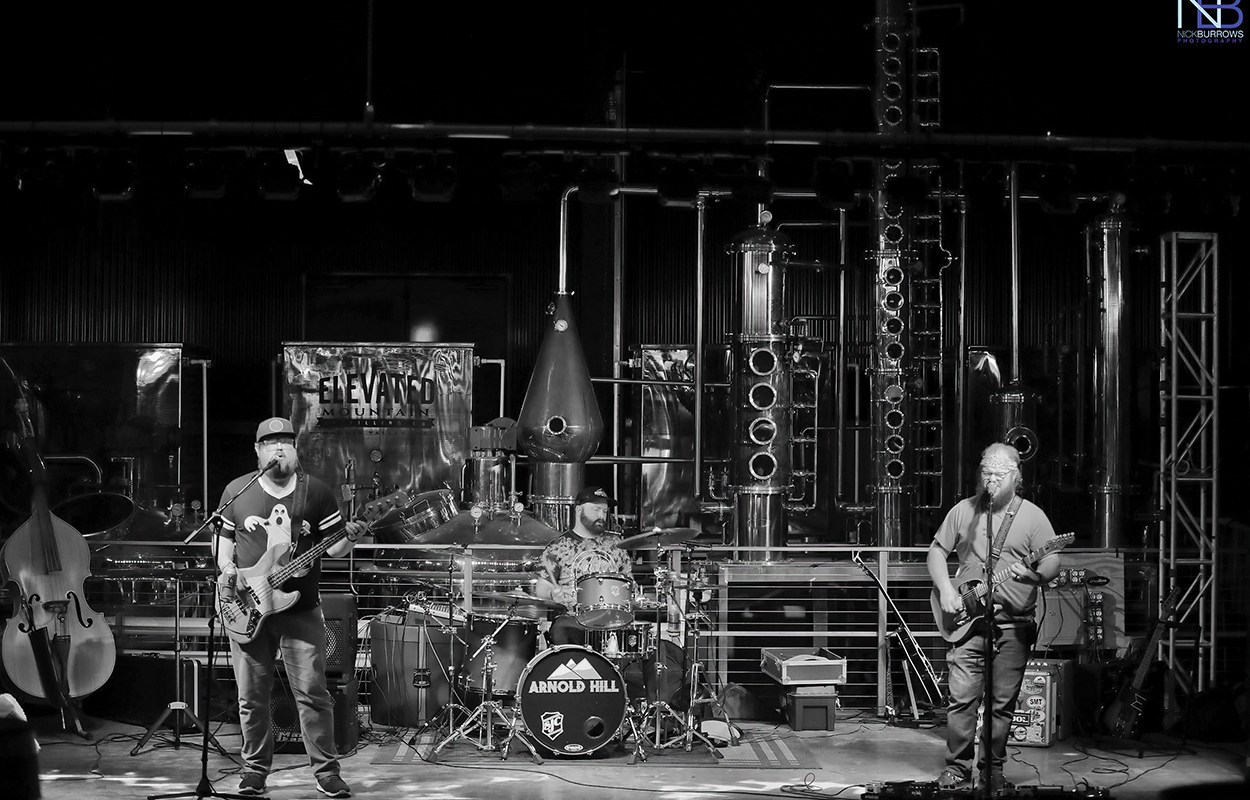 Written By: Marlene Osteen | Issue: August - 2022
A trio of musical sensations will keep the beat going through the heart of the season. For information, visit villagegreencashiersnc.com/concerts.
---
Ican't imagine anything more fun than a laid-back, outdoormusical gathering in the summertime. One of the area'sbest is Groovin' on the Green – the free concert series atthe Village Green in Cashiers. Held rain or shine, the bangin'summer-long jam has visitors and locals groovin' all seasonlong to performances by some of the area's most entertainingbands.On the schedule for August are three musical groupsguaranteed to provide mountain music fans an opportunity tocommune, sing, and dance with kindred fans.Attendees are encouraged to bring blankets, lawn chairs,beverages, snacks, and your boogie shoes – though there arevendors there as well.A new addition to Groovin' this year is the "Rent a Tent"program that offers ten 10 x 10 tent rentals at $100 per tent perevent. Contact[email protected]for more information.Here a rundown of featured bands and what to look forward tothis month (All events start at 6:30 P.M..)Friday, August 12: Zorki w/ Jeff Sipe (Sponsored by JacksonCounty Parks and Recreation):Cashiers' hometown favorite– Zorki! Playing as a duo, Zorkiis known for his unique style of complex guitar and soothingvocals which hooks audiences of all ages as he makes oneguitar sound like a full band. Specializing in acoustic guitar,Zorki performs the music of Stephen Stills, Neil Young, TheBand, The Grateful Dead, and Bob Dylan. This is a show youwill not want to miss!Friday, August 19–The Wobblers:Going into their 10th year in 2022, The Wobblers are aneight-piece, genre-defying, jazz roots band in the Upstate ofSouth Carolina. The band takes you on a genre trip around thespectrum while always delivering a high-energy professionalshow. With music mainly born in New Orleans, it's a soundthat brings us back to the brassy horns and second-line rhythmscombined with edgy, jazz elements that evoke the likes of SunRa and Thelonious Monk.Friday, August 26– Arnold Hill Band:Arnold Hill is an alternative rock trio based out of NC's GreatSmoky Mountains. Identified by their lyrical storytelling, richthree-part harmonies, and dynamic instrumentation, ArnoldHill brings presence and energy to every stage they play. Theirinfectious guitars and catchy drumbeats can be heard on theirjust released album,"How to Run"Visit villagegreencashiersnc.com/concerts for more information about Groovin'.
by Marlene Osteen
photo by Nick Burrows Photography
---
---