Get Your Paint On at Gray Lighting and Woodwork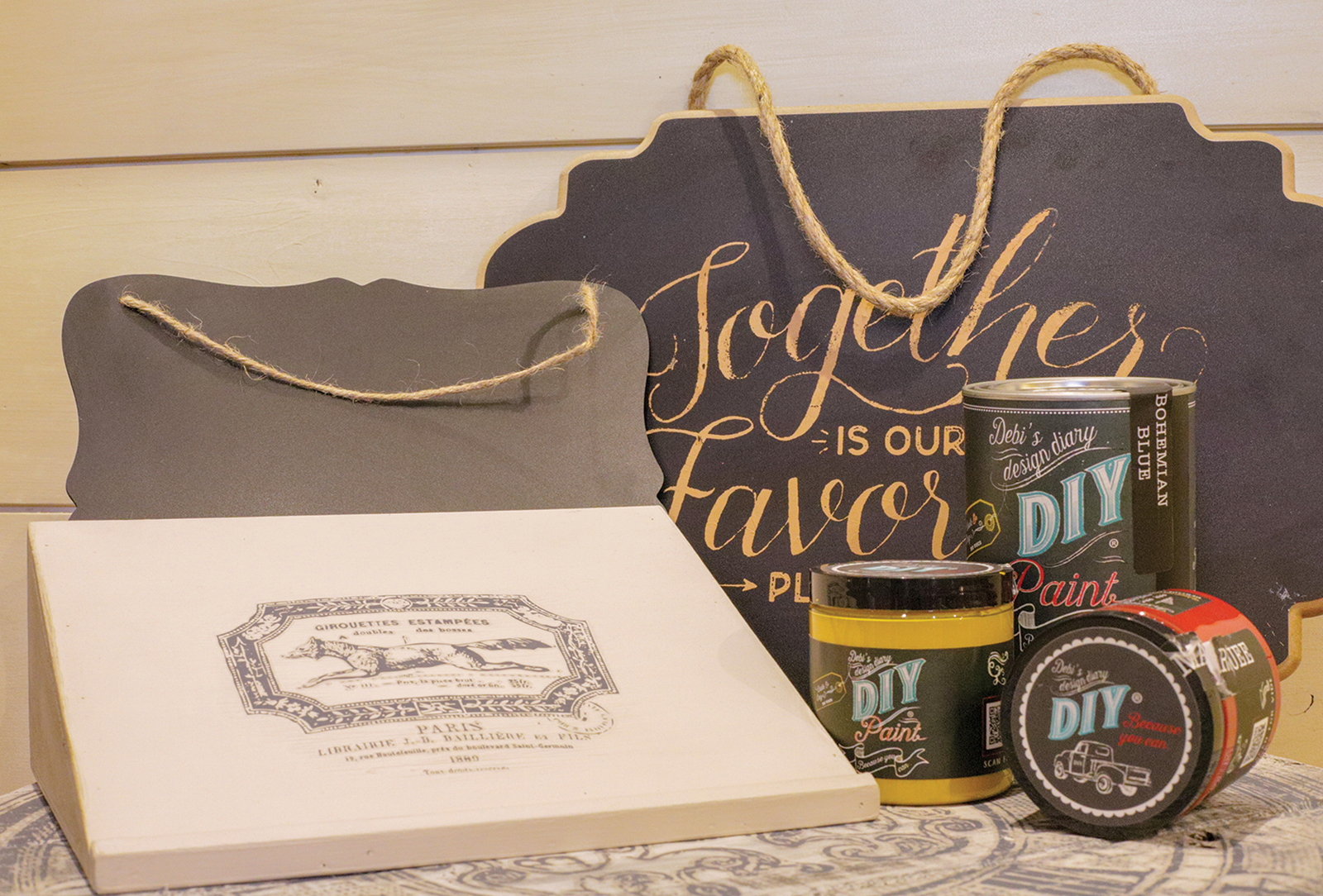 Written By: Donna Rhodes | Issue: 2017/06 - June
If you thought Gray Lighting and Woodwork was just a cool place to find one-of-a-kind lighting, furnishings with character, and illuminating concepts, then you are in for a wonderful surprise. The Grays are offering classes in the same striking surface treatments you see on display in their store.
Some artists guard their secrets. Judy and Gordon Gray can't wait to share theirs in this summer's surface design classes geared for rank beginner to the most advanced DIY-er.
What's in store?
Judy says, "We'll be using paint called DIY paint. It has no Volatile Organic Compounds and is mineral based with minimal ingredients. Students will explore techniques in class and then go home with a finished piece and ideas for so much more. Everyone is welcome."
Classes will be limited so that each participant gets plenty of personal instruction. There's a minimal charge, which covers instruction, products, item to be painted, and other materials. Your kit can be purchased in advance or at class time (so come early). No stress about locating supplies. Just come to class hands-free and go home with a beautiful home art-cessory, a ton of knowledge, and materials to create more out of the ordinary items at home.
Judy and Gordon have an array of handcrafted pieces to paint/re-surface lined up for these classes. The first in the series is Gordon's handmade wooden iPad and/or bookstand holder. Class date and time is set Saturday, May 19 from 11:00 A.M. to 1:00 P.M. Light lunch is included in all classes.
On May 26, from 11:00 A.M. to 1:00 P.M., learn how to make Gordon's handcrafted (elongated) wooden planter. On Saturday, June 2, from 11:00 A.M. to 1:00 P.M., you can learn how to make Gordon's handmade wooden farmhouse/mountain sign (with your choice of inscriptions). Stay tuned. More classes will follow.
For further information, class availability, and cost, call Judy or Gordon. Gray Lighting & Woodwork is at 37 Commons Drive, 107 North, Cashiers. You can call (828) 743-3313, email [email protected]; or visit them on Facebook at graylightingcashiers. Hours are 10:00 A.M. to 5:00 P.M., Monday through Saturday.
---
---