Garden Club Kitchen Tour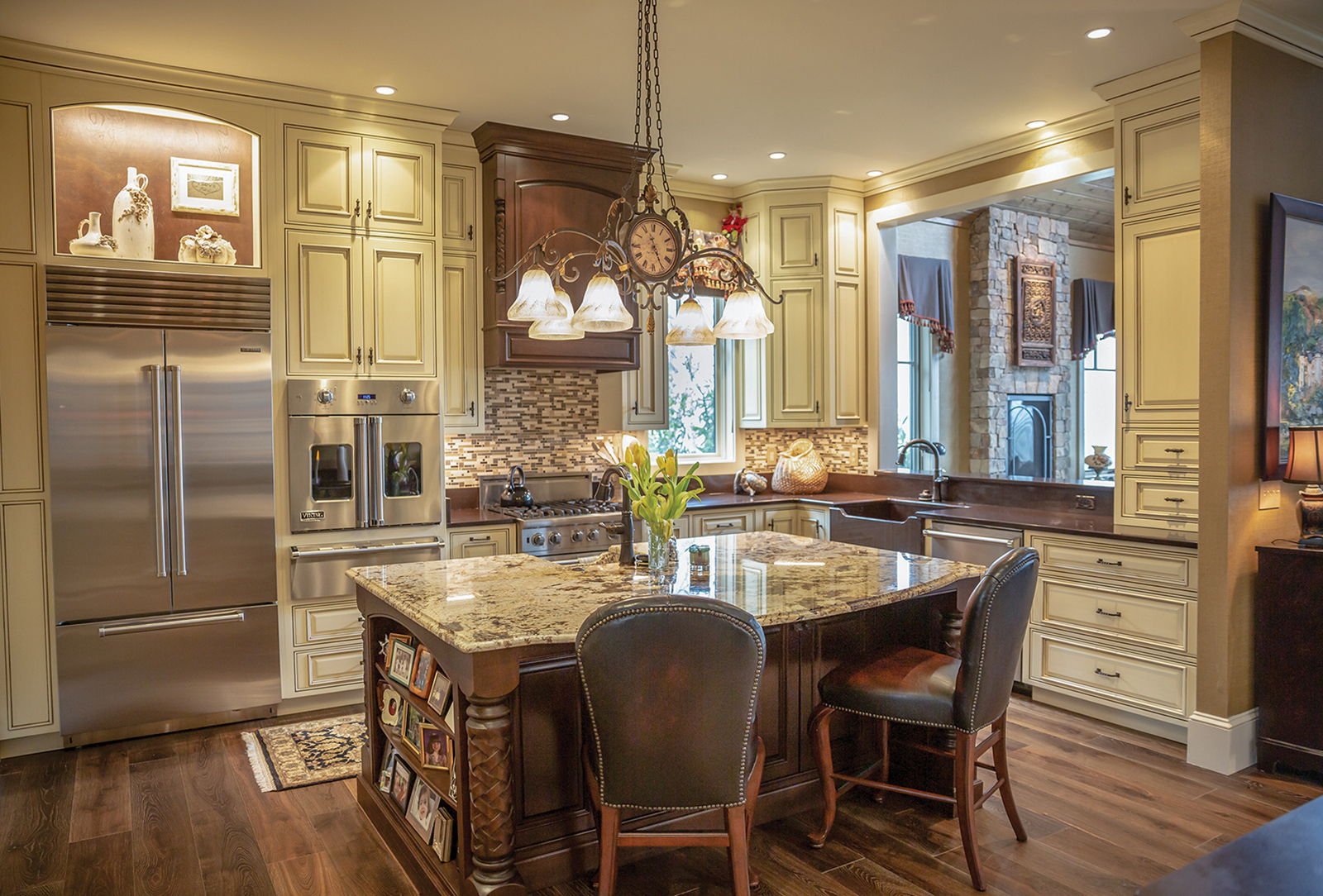 Written By: Ashley Stewart | Issue: 2019/07 - July
Highlands' Laurel Garden Club presents its biennial Kitchen Tour on Saturday, August 17.
Tour five elegant kitchens in Highlands Falls Country Club. The kitchens feature state-of-the-art appliances, beautiful architecture and intuitive design. Laurel Garden Club members will greet you and be available to give you a history of the homes and noteworthy aspects of each kitchen on tour. Meet celebrity chefs Bobby Lee Carey and Martha Porter with tasty offerings and see demonstrations by the Cashiers Kitchen Co., Chocolate Heaven Co., and J.Q. Dickinson Salt-Works.
Shop at Highlands Falls Country Club with Matt Tommey, internationally-known woven sculpture artist from Asheville. Matt's unique, one-of-a-kind sculpture art baskets and woven creations inspired from nature will be sold exclusively for the Kitchen Tour!
The purpose of the Laurel Garden Club is to "aid in the protection and conservation of our natural resources, encourage civic beauty and roadside beautification, stimulate the fine art of gardening and enable cooperation with other organizations furthering the interest of horticulture and conservation."
Proceeds from the Kitchen Tour are reinvested in the Highlands community with grants to non-profit organizations, including the Highlands Biological Foundation, Highlands Historical Society, and the Peggy Crosby Center. Grants, totaling $172,865, have been made each year since 2002.
Thank you to our homeowners who are graciously opening their homes and to our generous sponsors – Country Club Properties, The Dry Sink, Highlands Falls Country Club, Inman Park Marble and Granite, J. Elliott Style, Kilwins Highlands, Laurel Magazine, Oakleaf Flower & Garden, Wilson Gas Service, and Wind River Construction.
Tickets are $100 and include a chef-prepared lunch at Highlands Falls Country Club. Local transportation will be provided to the homes. Timed tickets can be purchased at The Dry Sink, 450 Main Street in Highlands and at laurelgardenclubhighlands.com.
Can't wait to see you at the Kitchen Tour!
---
---