From Artists' Hands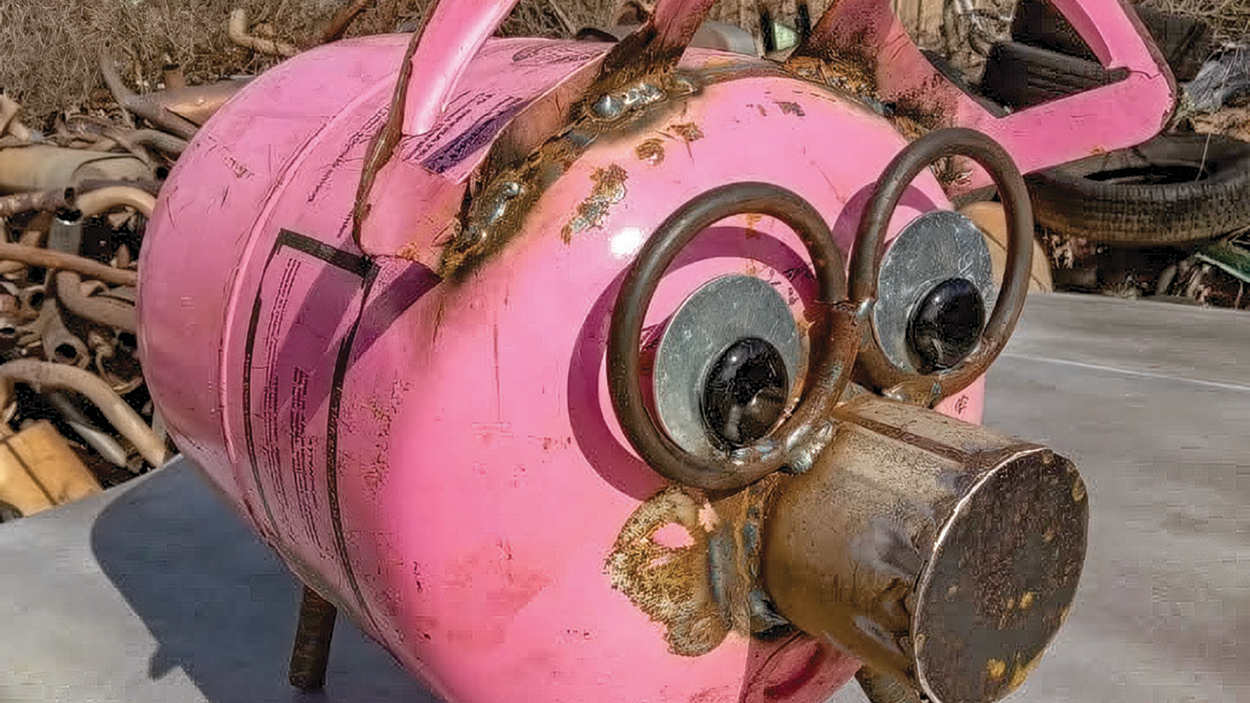 Issue: June 2023
The Summer time Art & Craft Show at Western Carolina University is set for June 30 and July 1.
---
When the Mountain Artisans open their Summertime Art & Craft Show at Western Carolina University in Cullowhee, they know they'll be drawing art collectors and connoisseurs from across Western North Carolina, and Upstate South Carolina and North Georgia.
That devotion will be on full display when they raise the curtain on the 34th Annual Summertime Art & Craft Show, Friday, June 30, and Saturday, July 1, at WCU's Ramsey Center.
Patrons will discover original art and crafts from the hands of 60 local and regional artists.
That includes the Pink Pig pictured here – the creation of this year's featured artist Bobby Bearden of Blue Ridge, Georgia. Bearden has transformed a used gas can into this adorable barnyard denizen.
There'll also be pottery, paintings, quilts, rustic furniture, and exquisite jewelry creations. Look for demonstrations of creating Pine Needle Baskets by Heather Seaman, who's preserved this vanishing art that was developed by the Cherokee.
Hours are 10:00 A.M. to 5:00 P.M. each day, and admission is $5 for adults, with children under 12 admitted for free. Concessions will be available, and free parking is part of the deal.
For more information, contact Doris Hunter at (828) 524-3405 or visit Mountainartisans.net.
---
---