For the Sheer Joy of It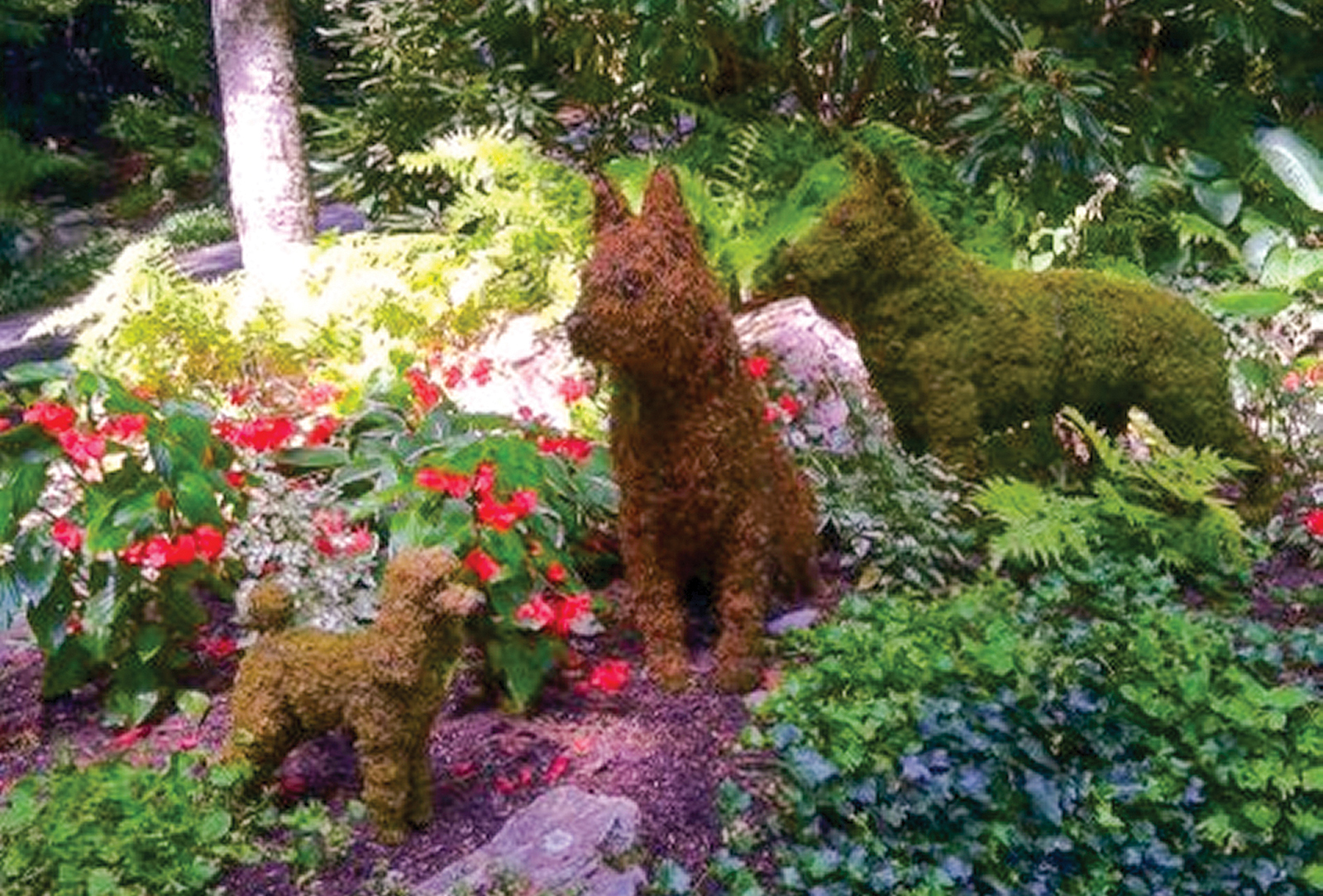 Written By: Ann Self - The Village Green | Issue: 2019/07 - July
One of the highlights of this summer in Cashiers is the Joy Garden Tour benefiting The Village Green, July 17-21.
Tour Chair Bev Seinsheimer selected the theme "Garden and 'Bee' Happy."
"Our hope is to make you aware of how important bee preservation has become, how fragile their environment is, the flowers that attract them, and how all of this could change the world," she says.
Each of the gardens are spectacular, offering a vast variety of unique vistas, design and plant material. The tour includes a delicious box lunch at The
Village Green.
Be sure to save plenty of time to shop. The Garden Shops are open to everyone from 10:00 A.M. until 5:00 P.M. Friday, July 19, and from 10:00 A.M. until 4:00 P.M. on Saturday, July 20, at The Village Green Commons on Frank Allen Road. Shoppers can browse the selections from more than 35 vendors. A boutique experience of choice items appeals to garden and floral enthusiasts, but the shops also include a discriminating collection of antiques, personalized items, gourmet food, distinctive home furnishings, clothing, jewelry and more.
On Saturday, attend the free programs featuring flower arranging, bee conservation, beekeeping, and a special sommelier-guided honey tasting.
Tickets for some events must be purchased in advance. Benefactors and Patrons to the Joy Garden Tour will also enjoy the Gala Patron Party, a summer garden soiree at The Village Green. Other ticketed events include a Garden Talk Luncheon and the New Orleans Jazz Brunch. A schedule of Joy Garden Tour events can be viewed at VillageGreenCashiersNC.com
For additional information, including how to purchase tickets, call (828) 743-3434 or email [email protected]
cashiersnc.com.
---
---