Fireworks Extravaganza On the Green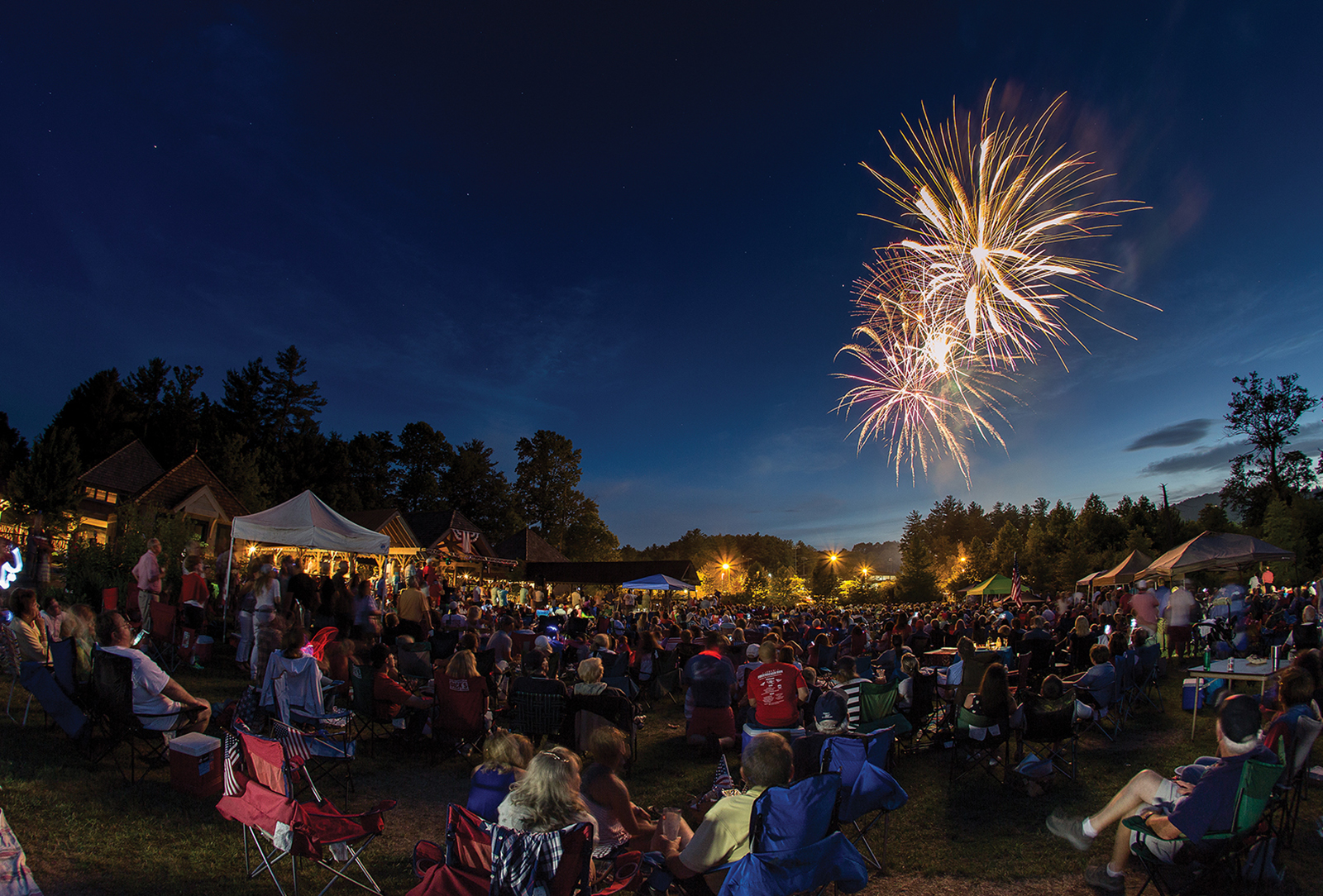 Written By: Ann Self - The Village Green | Issue: 2019/07 - July
Fireworks are a quintessential American celebration of Independence Day. In Cashiers, The Village Green presents the annual "Fireworks Extravaganza on the Green" beginning at 6:30 P.M. Friday, July 5, at The Village Green Commons. Residents and visitors to the area are invited to dine, play and dance the
night away.
The spectacular evening entertainment features a concert by the rhythm and blues band Continental Divide. The band plays all the classics from a wide variety of artists that will make you want to sing and get up out of your chair for Cashiers' largest dance party! Bring a lawn chair or blanket to sit on. Local food and beverages will be available for purchase, but picnics and coolers are welcome.
The main event, of course, is the breathtaking fireworks display that will begin shortly after dark. More than 1,000 brilliant and colorful bursts will light up Cashiers' night sky. The show lasts about 30 minutes and is accompanied by a soundtrack that pays tribute to America with
patriotic music.
Admission is free, however donations to a community fireworks fund will be collected to help with the cost of the event. Many small towns have been forced to eliminate fireworks because of the expense of putting on a pyrotechnic display. The Village Green believes it's important to celebrate America's birthday and works to preserve this important tradition for the Cashiers community.
Join us and wear your red, white
and blue!
The Village Green is a nonprofit organization that ensures year-round enjoyment of this Cashiers area community park. The Village Green conserves and operates this public green space to enhance the lifestyle of the Cashiers area. The Village Green depends upon individual donations to support this mission. Your tax-deductible contribution makes events like the fireworks extravaganza possible. To learn how to help visit VillageGreenCashiersNC.com, call (828) 743-3434 or email [email protected]
---
---