Fireworks At Lake Glenville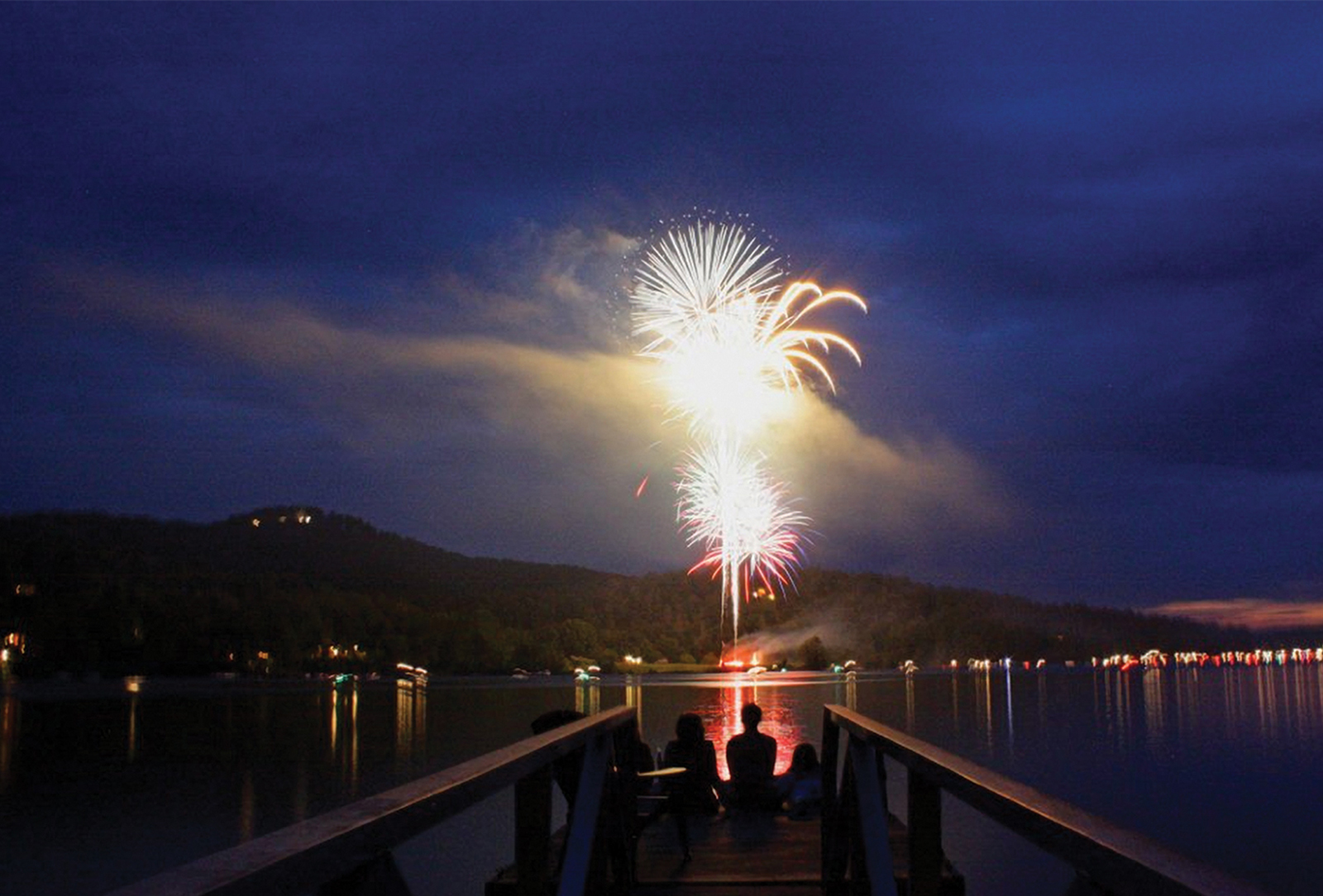 Written By: Ashley Stewart | Issue: 2018/06 - June
There is nothing more quintessentially American than fireworks on the Fourth of July, especially here in the South where we seem to have an innate interest in blowing stuff up.
Glittering explosions illuminate the sweeping lawns and baseball fields filled with shoulder-to-shoulder crowds of people that have flocked to their nearest park to watch the display. Wouldn't it be nice to be able to watch the show from the privacy of your own yard, or even better, your dock or boat?
On Sunday, July 1, you'll be able to do just that at the annual Fireworks on Lake Glenville. The majestic mountains that hold Lake Glenville in its valleys frame the skies above and act as an amplifier for the reverberating booms; the water reflects the colorful display in a way that no park can equal, creating an even grander stage for a magnificent show.
Started by Stuart Hall nearly 10 years ago, this annual tradition is carried on today at the The Point at Lake Glenville. During his past presidency of The Point, Juan Milciunas was approached by Stuart when Stuart and his crew realized that firing explosives off of a barge in the middle of the lake probably wasn't the safest idea.
Today, the show is produced by Hale Artificier Fireworks, a professional pyrotechnic company. Hundreds of boats will vie for a spot on the lake to watch the show. Lakeside watchers are limited to private docks and the few pull offs around the Lake on Highway 107.
Currently, the show is sponsored by The Friends of Lake Glenville, Trillium, Hattler Realty, Signal Ridge Marina, and private contributors.
"The show is entirely funded by donations and sponsors. We would love to have more contributors," Juan says, "The more contributors we have, the longer the show can be. I would love for the show to be 30 minutes or more."
If you'd like to contribute to funding the show, contact the FLG at [email protected]
The show starts around 9:30 P.M., just when it gets dark enough for the first flare to shine in the night sky, and lasts about 15 minutes.
---
---