Fall Leaves 101
Written By: Deena Bouknight | Issue: October 2023 | Photograph By: Ryan Karcher
Science lies at the heart of the Leaf Spectacle, but we're betting there's a touch of magic involved as well.
---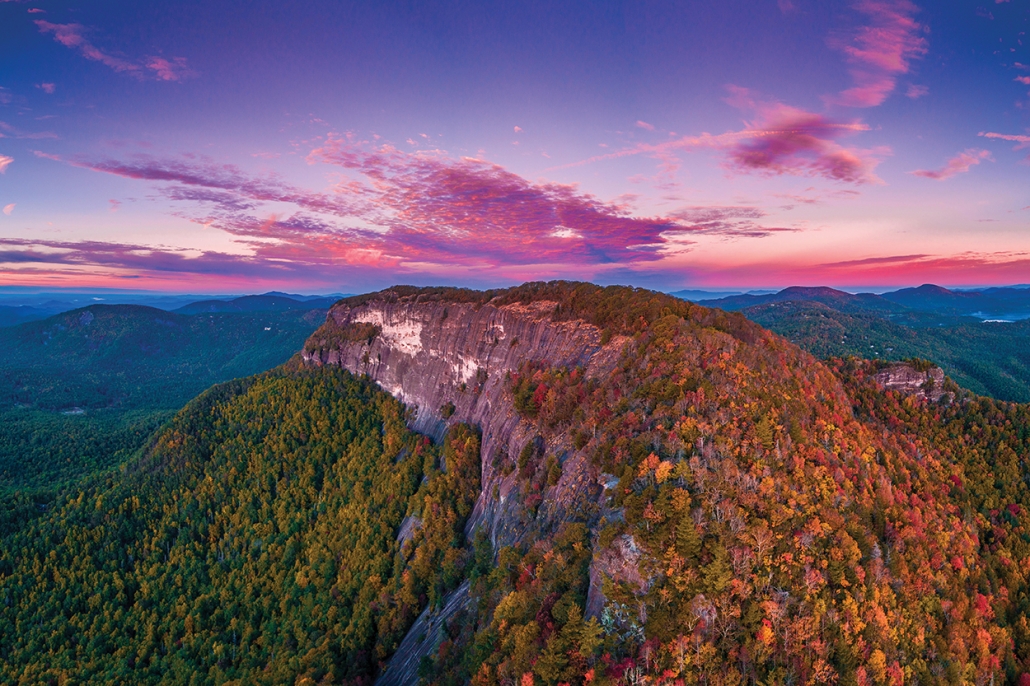 While we may only see and experience jewel-tone splendor during the autumn season, with leaf-lookers in abundance on the Plateau, how the leaves obtain their brilliant hues is a fascination offered by Highlands Biological Station experts and others. On the Station's Facebook page are periodic educational audio and visual tours and presentations to bring our nature knowledge up a notch. One focuses on some of the main regional trees displaying their glory for all to enjoy. 
For example, the Eastern Red Maple is one of the first to show off its fall colors. Two other local trees contributing red leaves are the Silky Dogwood and Northern Wild Raisin. Yellow is offered by Downy Serviceberry, Yellow Birch, and many more trees. 
Education regarding why and how trees' leaves show off various colors is provided by an entity equally as important to our Cashiers-Highlands areas: the U.S. Forest Service, which shares that the timing of colorful leaves involves nights becoming longer. In fact, as our wonderful summer days grow shorter and the nights are not only longer but cooler, biochemical processes in leaves take place and the tree begins to withdraw the leaves' chlorophyll to preserve the tree for the winter. Thus, what occurs is a change in leaf pigment. 
The Forest Service notes that the two main types of pigments that are involved in autumn colors are: 
 – Carotenoid which produce yellow, orange, and
brown colors;  
 –  and Anthocyanin, which produce red hues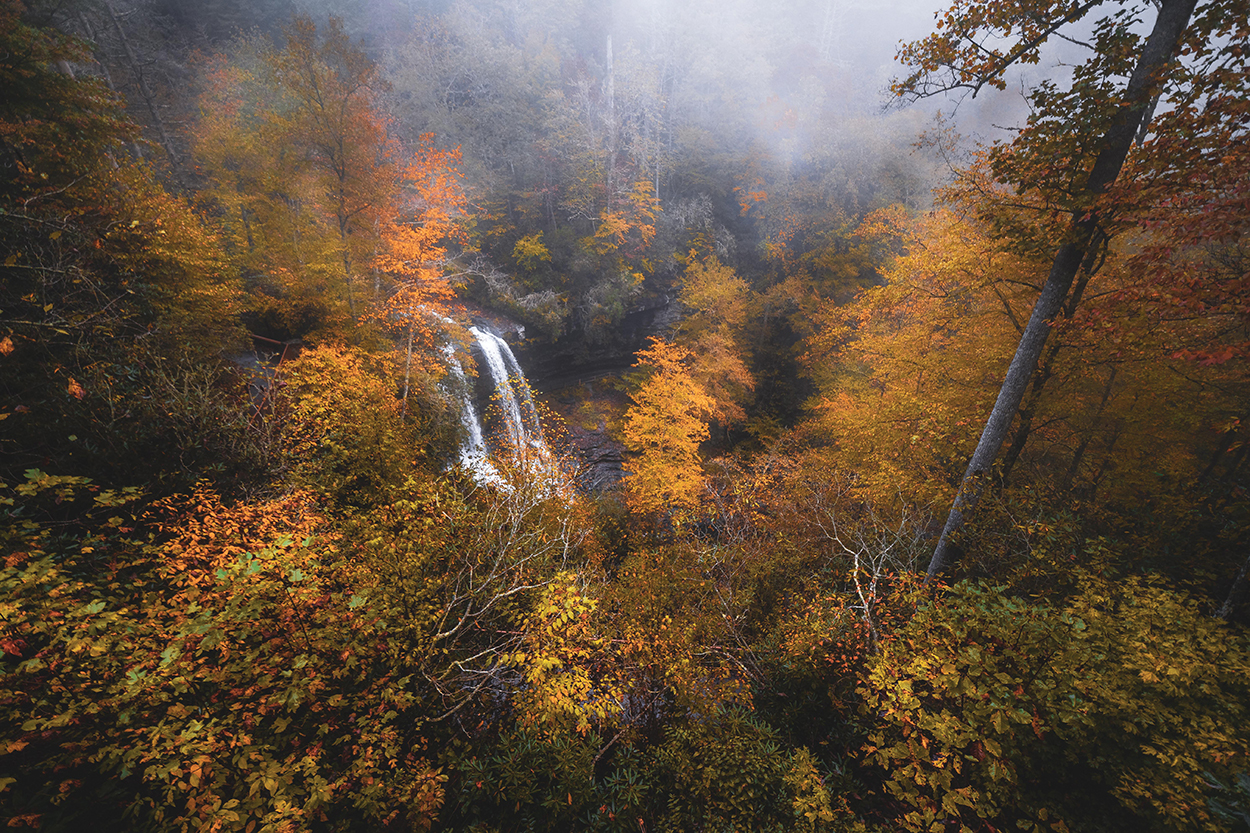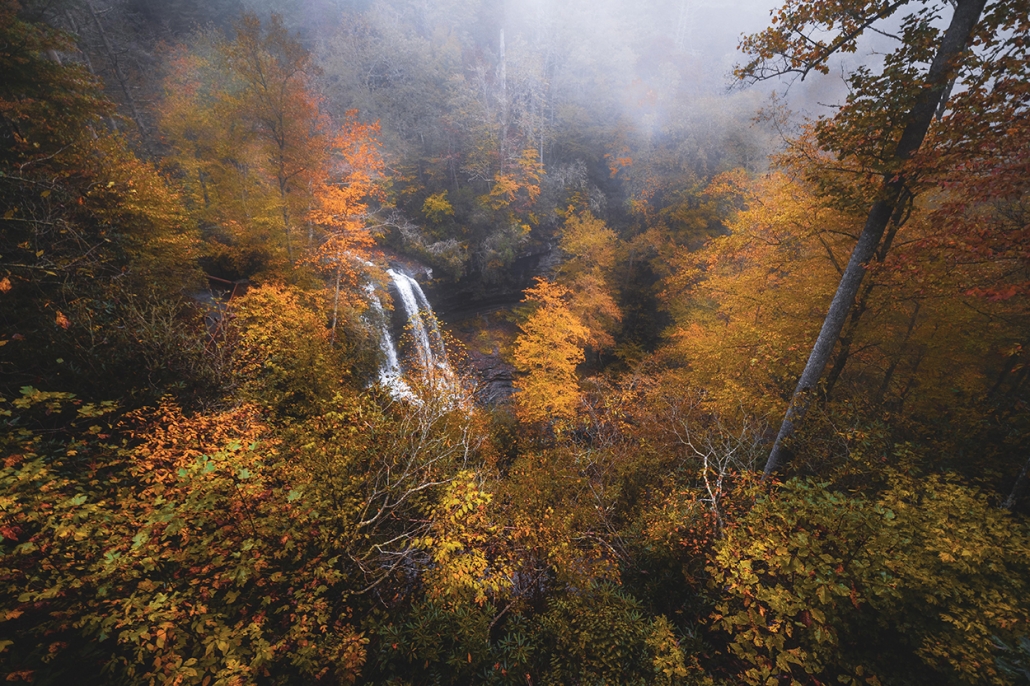 Highlands Biological Station's grounds and trails are one way to immerse oneself in the sensory experience of autumn leaves; yet, the AllTrails listed routes, the Highlands Greenway, the Kelsey Trail in Highlands, the Cashiers Greenway Ramble, Panthertown Valley hikes, the Bartram Trail – and so many other local spots are ideal in that there is a route appropriate for every age and fitness level. And, if walking does not suit, the Western North Carolina leaf show is available out the window of cars – everywhere you look – all during October, and sometimes into November. 
---
---