Empty Bowls Project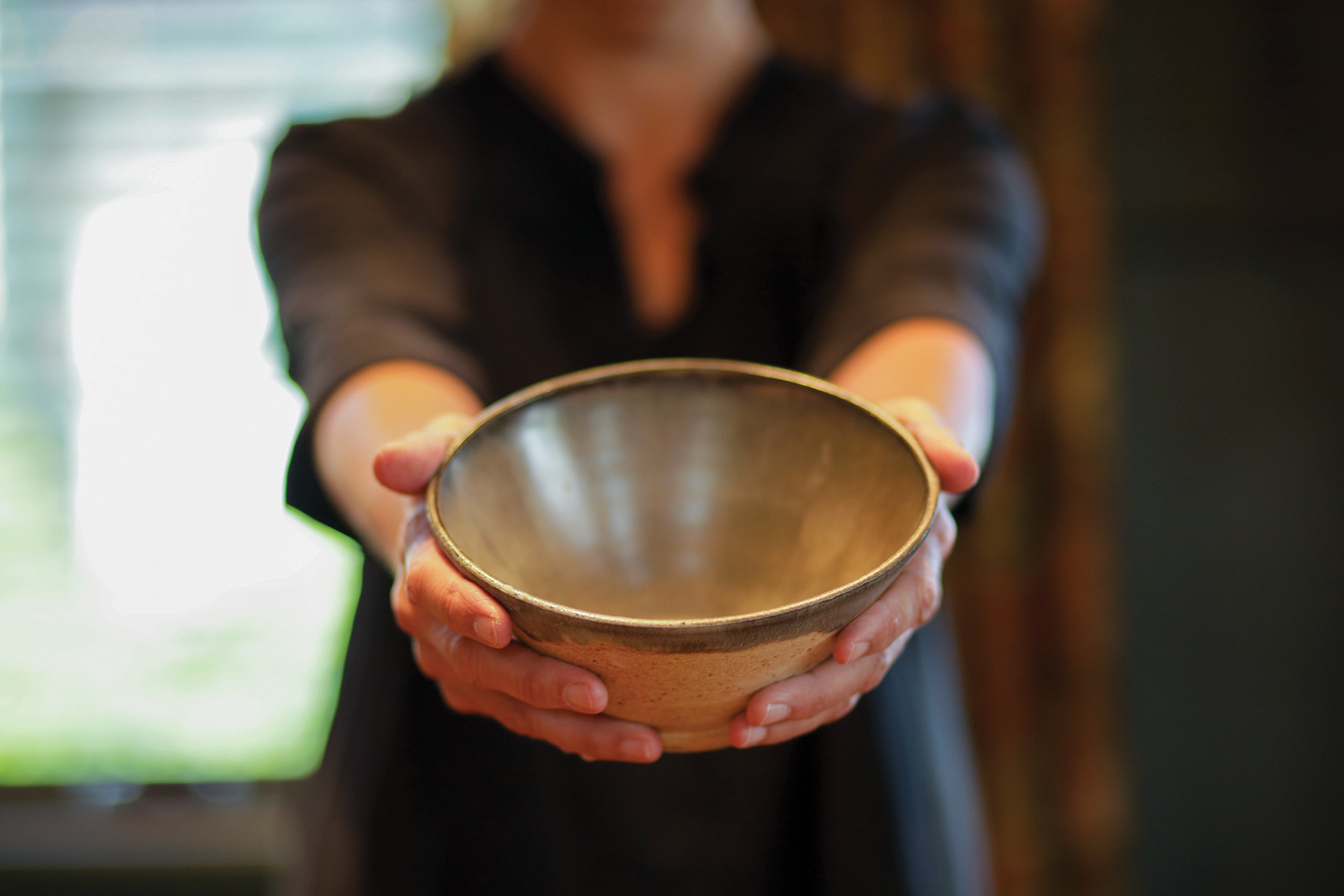 Written By: Deena Bouknight | Issue: 2020/10 - October
On October 4, a special event takes place in Highlands: Empty Bowls. 
 Hosted by International Friendship Center's Highlands Food Pantry as well as First Presbyterian Church of Highlands, Empty Bowls is an international grassroots effort to fight hunger and food insecurity. 
The 10th annual event pairs potters and other craftspeople with concerned citizens. Typically, after sharing a simple meal of soup and bread, served in handmade bowls, guests who donate to support Empty Bowls are asked to keep a bowl as a reminder of all the empty bowls in the world. 
Due to Covid precautions, there'll be a drive-thru set up at First Presbyterian Church where, for a donation of $25 patrons will be given a soup or dessert created by local chefs and restaurants, and a handmade bowl crafted by potters at The Bascom, Highlands' Center for the Visual Arts. Participating restaurants and chefs include Old Edwards Inn & Madison's Restaurant, Marty Rosenfield, Lakeside Restaurant, Kristy Lewis and Highlands United Methodist Church, and Four65 Woodfire Bistro & Bar.
The silent auction portion of the Empty Bowls event will still take place. A variety of art and handcrafted items will be on display at Smitten, located at 468 Main Street in downtown Highlands. Interested individuals can stop by and write in their bids and they will be contacted after the silent auction if their bid is the highest. 
For more information or to help, visit internationalfriendshipcenter.org.
---
---