DIY Holiday Gifts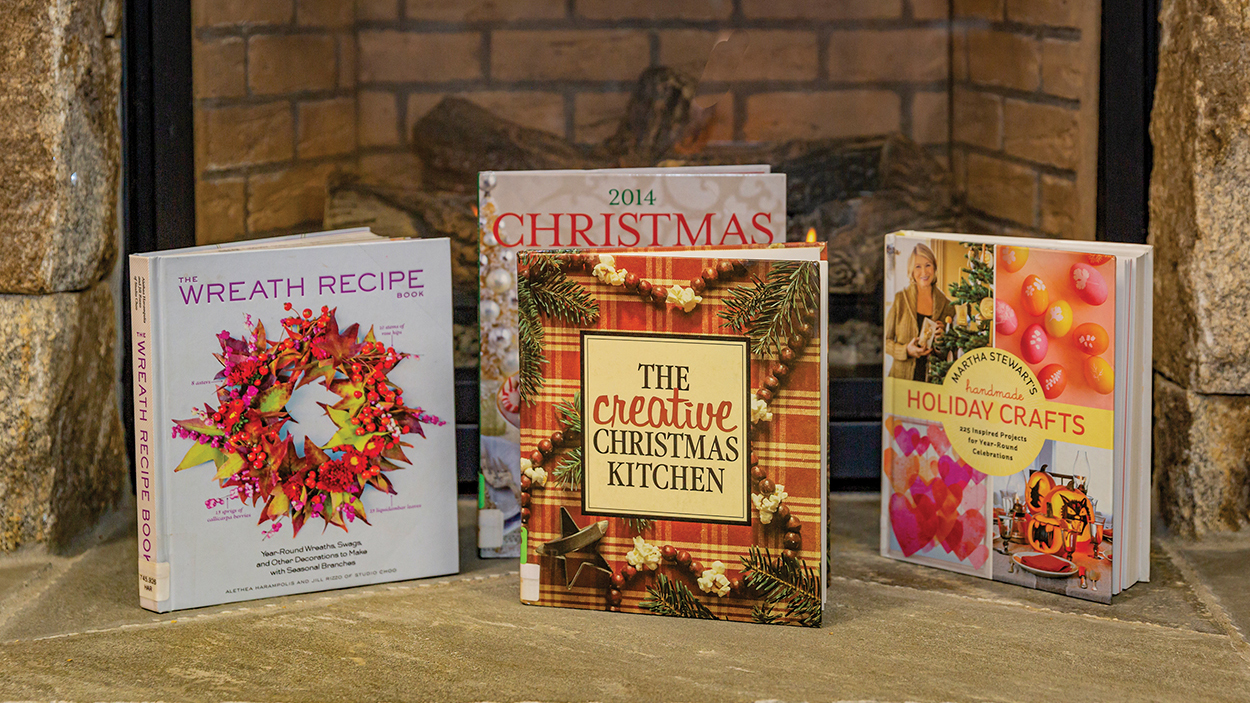 Written By: Deena Bouknight | Issue: 2020/12 - December | Photograph By: Susan Renfro
If you're stumped for Christmas gifts for the people (and pets) on your Shopping List, consider a visit to Albert Carlton-Cashiers Community Library and Hudson Library. They have some ideas.
---
'Tis the season for gift giving, and with more time spent at home, 2020 has become the year of DIY gifts. 
Good cheer and decreasing holiday stress often comes in the form of items made with love and care. The Hudson Library and the Albert-Carlton Cashiers Library are replete with instructional books and free online, step-by-step tutorials. The only item required is a library card. 
Universal Class has such offerings as candle and soap making, Aromatherapy 101, cookie baking, knitting, calligraphy, and more. There is even a How to Write Short Stories for Children – a treasure for grandparents and great-grandparents to leave to little ones.
Search the libraries' collections of DIY books to learn how to make such items as hand warmers, coffee/cocoa stirrers, jewelry, spa items (bath bombs and sugar scrubs), bookmarks, hand-bound books, etc. Give the gift of distinct origami greeting cards: Origami Fold-by-Fold: Building Skills One Step at a Time from Beginner to Advanced, by John Montroll. Repurpose materials and items into a creative gift: DIY Rustic Modern Metal Crafts: 35 Creative Upcycling Ideas for Galvanized Metal, by Laura Putnam Dunkle. For wine lovers: DIY Wine Corks: thirty-five cute and clever cork crafts, by Melissa Averinos.
There are even perfect gift ideas for dogs and cat lovers: DIY for Dog Lovers: 36 Paw-Some Canine Crafts, by Kat Roberts; and, Cattastic Crafts: DIY Projects for Cats and Cat People, by Mariko Ishikawa.
A myriad of how-to books and online resources exist to put a personal spin on gift wrapping those homemade gifts; one such books is Pretty Packages: 45 Creative Giftwrapping Projects, by Sally J. Shim. 
Besides tangible gifts, there is the gift of time. Family members and friends can gather for toddies and treats and enjoy 30,000 movies and documentaries through the free Kanopy Streaming Video Library, which has everything from must-see indie films to classics. Library card users are issued 10 play-credits a month. 
Visit fontanalib.org to access both the Hudson Library and the Albert-Carlton Cashiers Community Library.  
---
---