Dive In Movies Makes Another Splash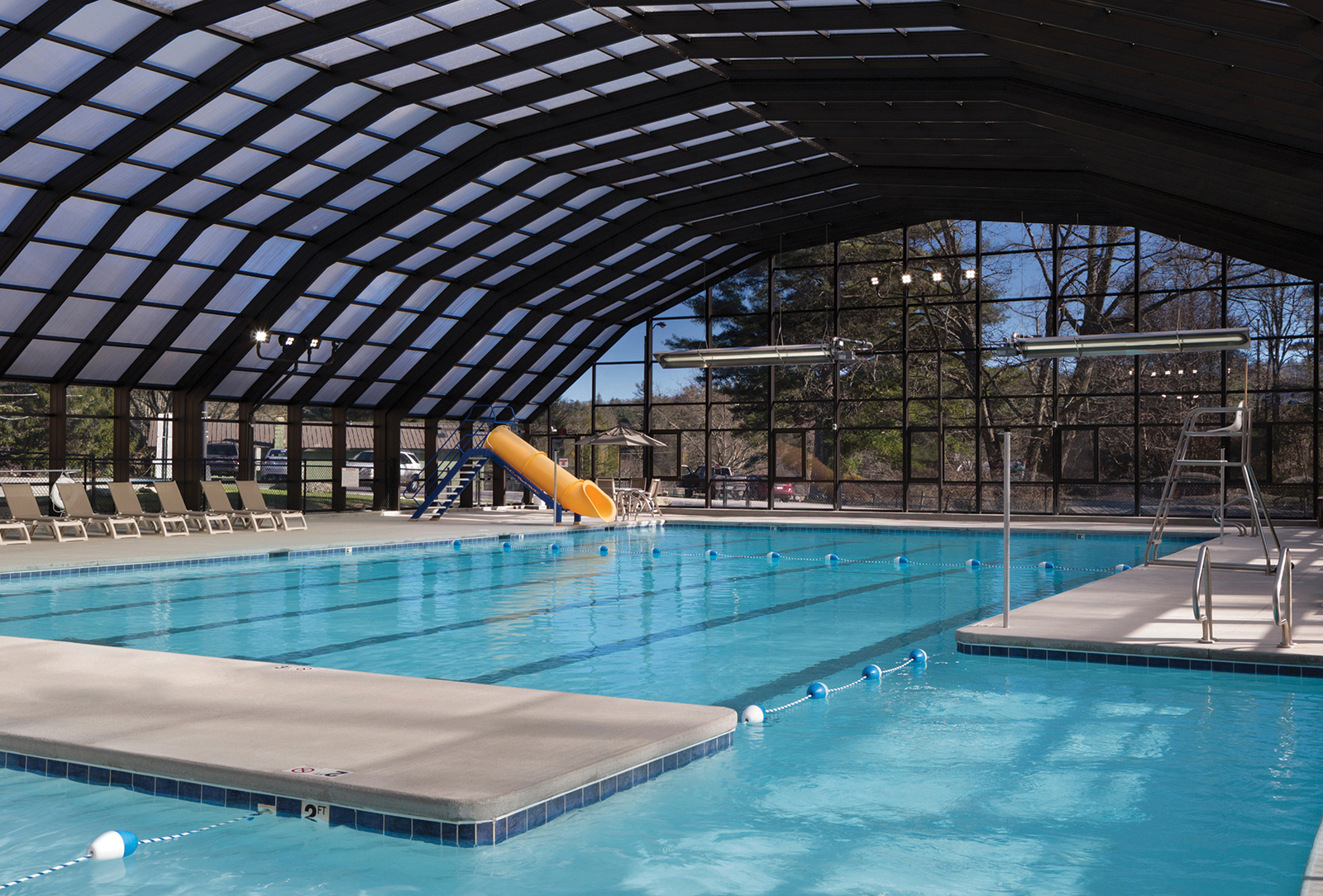 Written By: Luke Osteen | Issue: 2019/09 - September
The Highlands Swimming Pool wisely screens its Dive In Movies on the first Friday of every month. That's important, because who among us, little one or grown up, can't use a refreshing splash at the end of a hectic week?
"Hotel Transylvania" is a sly animated comedy with safe scares and lots of comedy blended into a whirlwind plot:
As her 118th birthday approaches, Mavis – the vampire daughter of Dracula – begs her father to honor his word to her and let her leave their monster sanctuary hotel as he promised her she could at that age. To her surprise, Dracula does let her go – starting with a visit to a nearby village.
There, Mavis is horrified to find villagers with torches who want to eat her toes, exactly like her father warned her about. As Mavis flees back to the hotel sanctuary, Dracula has the zombie bellhops from the hotel – who were disguised as humans for the show – strike the village set he created to freak Mavis out. The ruse has the desired effect and Mavis expresses no further desire to leave the monsters-only hotel.
Unfortunately, the show Dracula puts on for his ignorant daughter has an unexpected consequence; a human hiker follows the zombies back to the monster's hotel. Jonathan meets Mavis and the two have an instant connection. Dracula struggles to keep Jonathan and Mavis from getting closer while keeping Jonathan's human identity from the guests and staff.
The pool opens at 6:30 P.M. on movie nights and the movie starts at 7:00 P.M. Admission is $5 and includes a bag of popcorn. The water is kept between 82 and 83 degrees, so it's always comfortable. If you'd rather sit on the side, there are lounge chairs available and heaters to keep you warm in the cooler months. For more information, call (828) 526-1595.
---
---