Croquet for Cause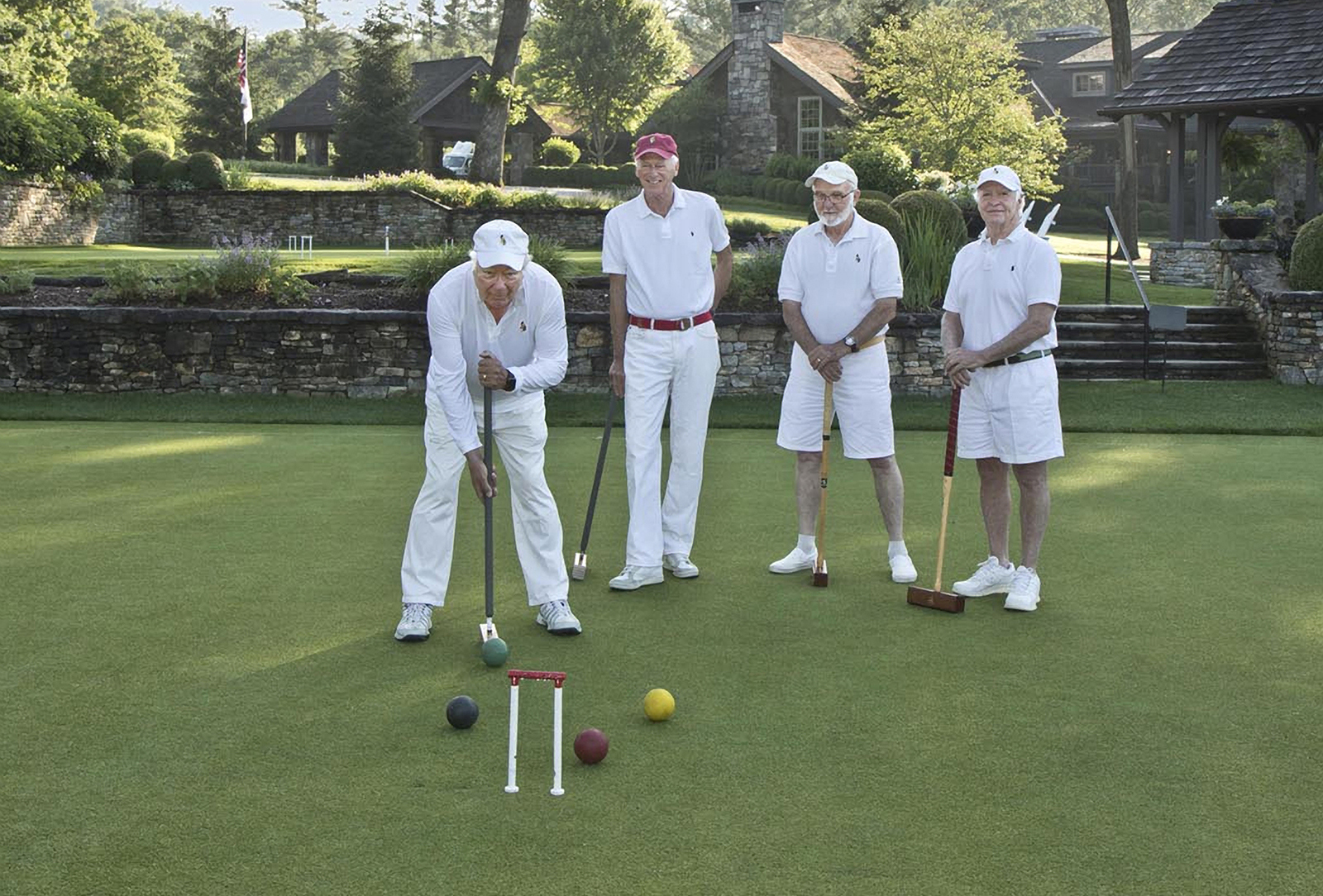 Written By: Elizabeth Spaulding - Big Brothers Big Sisters | Issue: 2018/09 - September
Big Brothers Big Sisters of Cashiers hosted its Fourth Annual Croquet Tournament fundraiser this summer. There were 48 players from a variety of clubs on the Plateau. We'd like to thank Country Club of Sapphire Valley for providing courts and hosting the luncheon for our tournament.
In addition to playing on these beautiful courts, the players also enjoyed competing for different titles, such as Best Dressed, Best Shot of the Day, and many more. Restaurants and local businesses were generous in donations for the prizes we awarded. Table 64, Ugly Dog, The Orchard, Madison's, Micah's, and The Zookeeper donated gift certificates for these prizes. The overall winners, Pat Cunningham and Peter Carlin, received the Grand Prize, which was donated by Old Edwards Inn for an overnight stay at OEI and dinner for two at Madison's. This event proved to be both fun and beneficial to the program's growing needs.
BBBS of Cashiers and Highlands are responsible for annual fundraising in order to keep their programs thriving. This year, Highlands' branch will be hosting a croquet championship on September 12 at Highlands Falls Country Club. Players of all skill levels are invited to take part in this fun event for a great cause.
We are always looking for additional mentors of all ages who would like to commit to being a part of a child's life. Cashiers and Highlands' branches offer both school-based and community-based programs that allow our volunteers flexibility and fun.
If you would like more information about mentoring through Big Brothers Big Sisters of Cashiers, please contact Elizabeth Spaulding at (904) 206-3525 or email [email protected].
---
---