Community Porchfest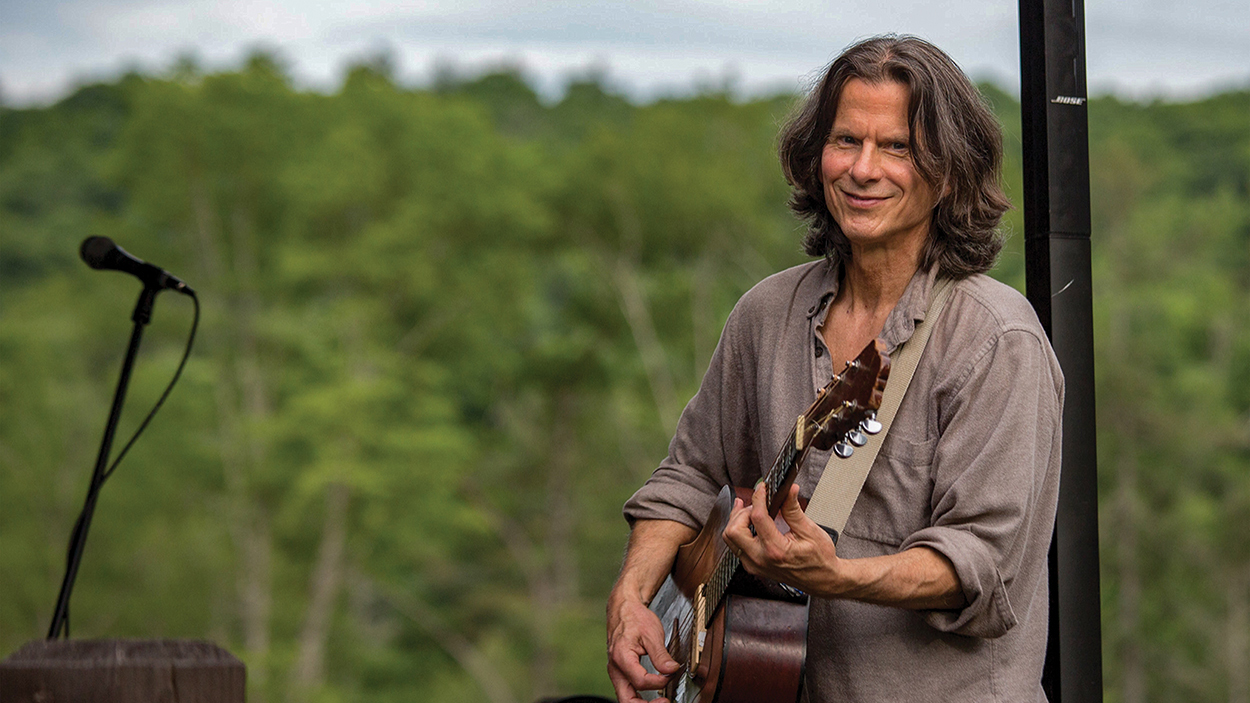 Issue: 2021/08 – August
Local musicians Jay Drummonds and Zorki are among the 16 artists headlining the ambitious Highlands Porchfest, set for Sunday, September 19. For more information, visit highlandsporchfest.com.
---
The Center for Life Enrichment (with support from Visit Highlands NC/The Highlands Chamber of Commerce) is putting together Highlands Porchfest 2021, a one-day, family-friendly musical event that'll see musical acts performing across the town. Because of wide community support, these performances are free.
With over 26 acts already committed, Highlands Porchfest will be held from 1:00 to 6:00 P.M. Sunday, September 19. Bands, singers, and instrumentalists are participating at no charge to showcase their talents and engage the community (though of course tipping is highly encouraged).
Residents of the Cashiers area might think of Jay Drummonds as a primo family man or the concrete guy (he operates a thriving concrete business, Highlands Foundations Inc.) or a church musician (one of his treasured pastimes) or performer at The Ugly Dog Pub and other local venues.
But did you know he's one of Nashville's best yarn-spinning, story-tellin' singer/songwriters?  He can wind a universal theme around a captivating rhyme.  His sweet baritone voice, steeped in Southern with a touch of twang, weaves lyric and melody together, knitting them indelibly into the listener's memory.
And Zorki Nastasic (though around here, he's always been simply Zorki) has been a sought-after performer here for decades.
He says, "I'm very lucky and amazed that I'm still able to make a living doing this without having to go on the road."  
He does that by playing steady gigs at country clubs, restaurants, bars, and lots of private parties. Home and family are more important to him than touring. 
"After spending these last 16 years here raising our kids, I wouldn't trade this life for anything in the world," he says.
While he's played with other musicians, these days he performs solo, specializing in acoustic guitar. 
"Because Highlands Porchfest will be primarily held downtown, attendees will be able to walk or bike as they move from location to location," says Center for Life Enrichment Board Member Karen Hunt, who brought the idea for Highlands Porchfest to the board.
"Beyond monetary donations, CLE is looking for additional musicians and steadfast music loving volunteers to assist us the day of the event.  Please email us at [email protected] or call the CLE office at (828) 526-8811, if you can help," says Lee Garrett, President of Center For Life Enrichment.
---
---