Chime In The Bell Choir Highlands NC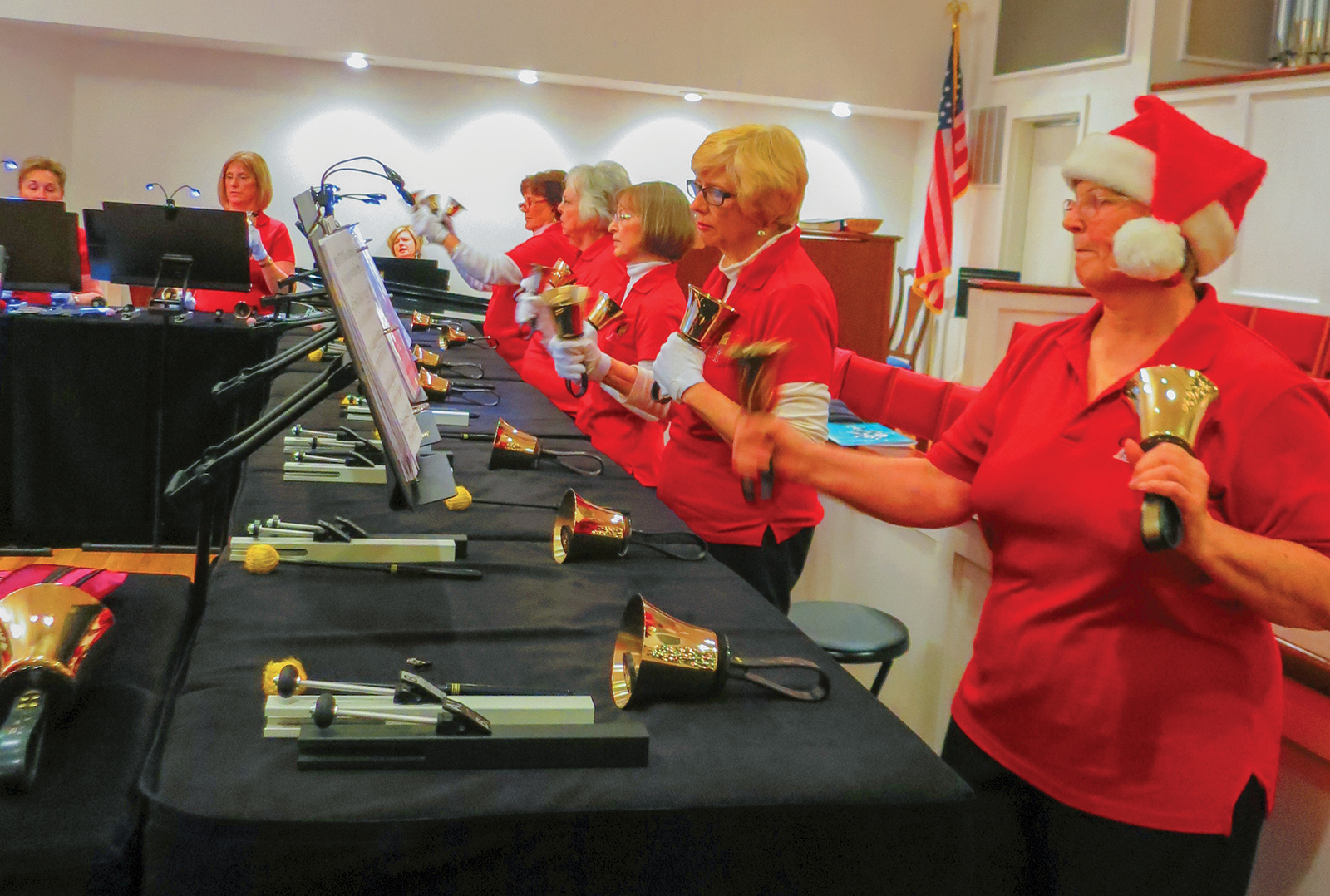 Written By: Wiley Sloan | Issue: 2017/12 - December
The Hand Bell Choir at Highlands United Methodist Church (a.k.a. The Mountain Top Ringers) will be featured during the church's traditional worship service on Sunday, December 10. The worship begins at 10:50 A.M. when the ringers will play key selections of their holiday concert. The full concert will take place on Wednesday, December 13, at 6:00 P.M. in the church's sanctuary.
The audience will enjoy familiar and beloved Christmas songs both sacred and secular. There'll also be a special set of Christmas pop songs especially for children. This popular set includes "White Christmas," two songs from Victor Herbert's classic "Babes in Toyland," and two songs about well-loved Christmas toys (hint: toy soldiers and
music boxes).
Enjoy the performance of the HUMC Chancel Choir as they perform Joseph Martin's "Tapestry of Light," a cantata for choir and chamber ensemble of piano, violin, cello, flute, and percussion. This performance will take place on Sunday, December 17, during the traditional service at 10:50 A.M. in the church sanctuary.
Les Scott, Director of Music says, "This is an extremely joyful piece with a decidedly Celtic feel, combining familiar carols, original music, and Celtic tunes."
---
---