Chef Julia Jaksic and Musician Jessie Baylin To Showcase Talents In Highlands, NC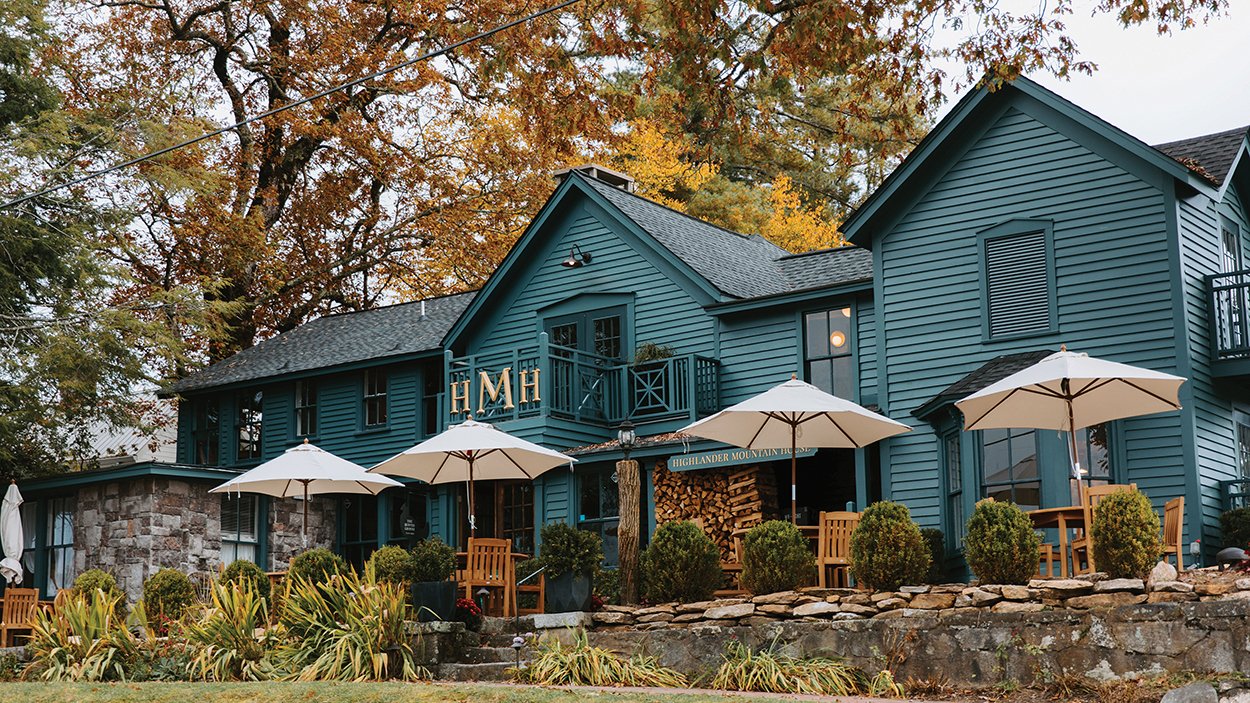 Written By: Luke Osteen | Issue: Whats News
The intimate setting of The Ruffed Grouse Tavern at Highlander Mountain House makes it the perfect venue for a family-style dinner experience featuring the talents of musician Jessie Baylin and Chef Julia Jaksic, 6:30 P.M. Saturday, February 25.
The friendship between Baylin and Jaksic runs deep, as Jessie is a frequent patron of Julia's Nashville restaurants – Roze Pony and Cafe Roze ("Roze" is Croatian for pink, the signature color of both restaurants and a tribute to Julia's Croatian father). Before the two met, Jessie was a long-time fan of Julia's New York City mainstays — Jack's Wife Freda and Employees Only. 
Julia is a huge fan of Jessie's music and devoted attendee at her shows, making the two the perfect dynamic for this unique collaboration. Late last year, Jessie released her first album in seven years, Jersey Girl. The LP marks her return to music since releasing Dark Place in 2015 and comes as she continues to remind herself that it's simply time to "practice letting go of my expectations." (She also released the children's album Strawberry Wind in 2018.)
Dinner will be served family style, including a Wonderbird Spirits welcome cocktail and wine pairings. The menu highlights include
Radicchio Rosso, Fennel, Savoie Mushroom Toast, Buttermilk Fried Rabbit Legs and Cheesy Spaetzle with Paprika Shallots; finishing with  a Ricola Panna Cotta, with Crushed Biscoff, and Mountain Berry Jam.
Cost of the evening is $185. For information and reservations, visit highlandermountainhouse.com. Highlander Mountain House is located at 270 Mountain House in Highlands.
Purchase tickets at www.eventbrite.com/e/dinner-and-a-show-tickets-520874879787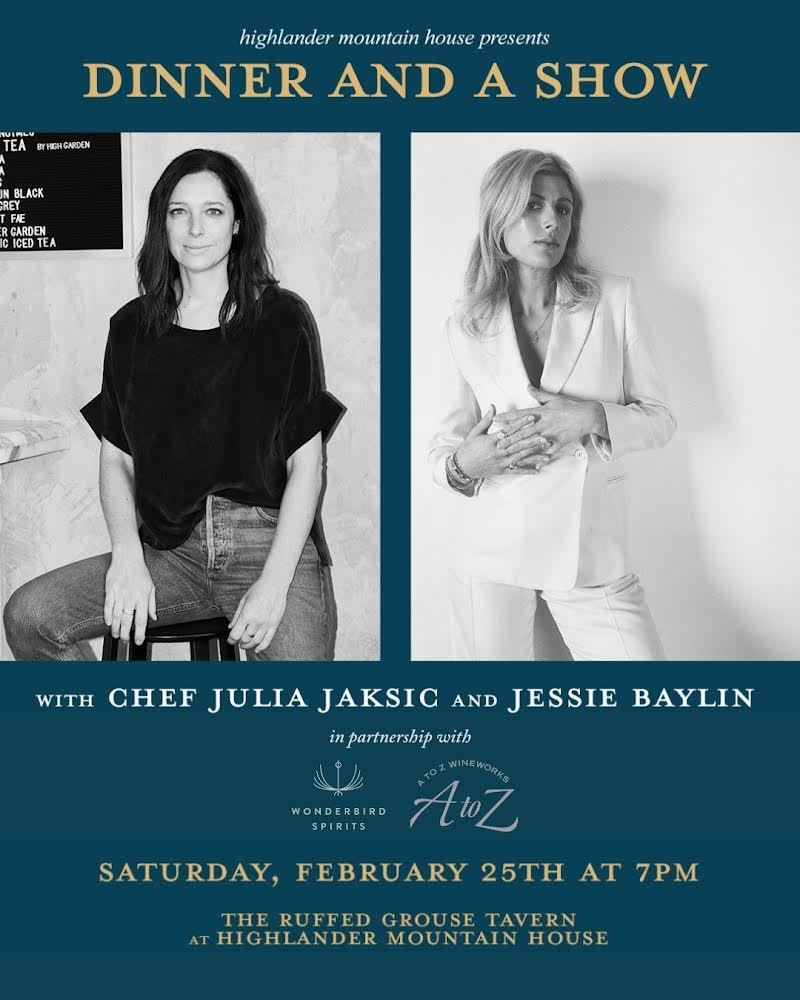 ---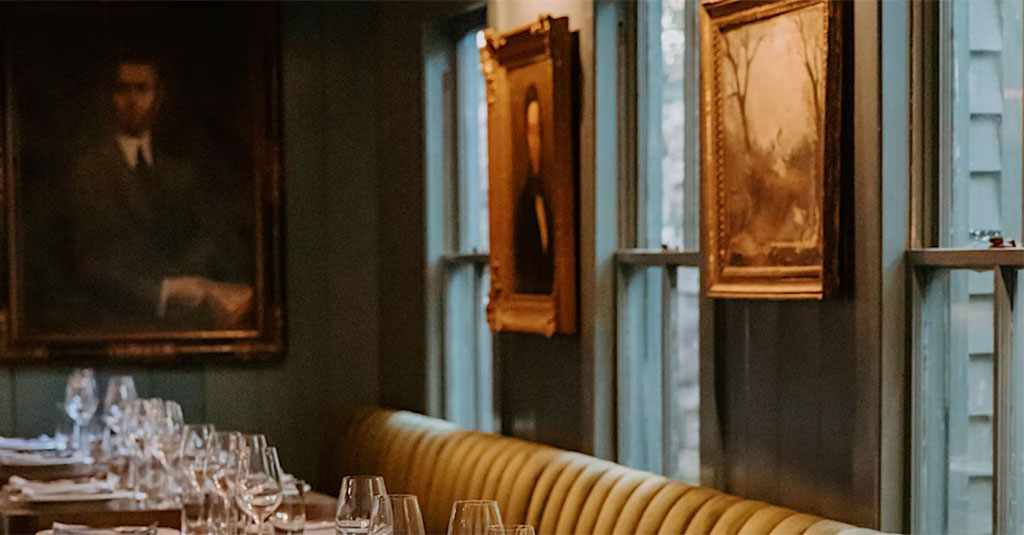 Dinner And A Show at Highlander Mountain House & The Ruffed Grouse Tavern
A family style dinner experience by notable Chef, Julia Jaksic, followed by an intimate music performance by songstress, Jessie Baylin.
---