Celebrate the Savings at Rusticks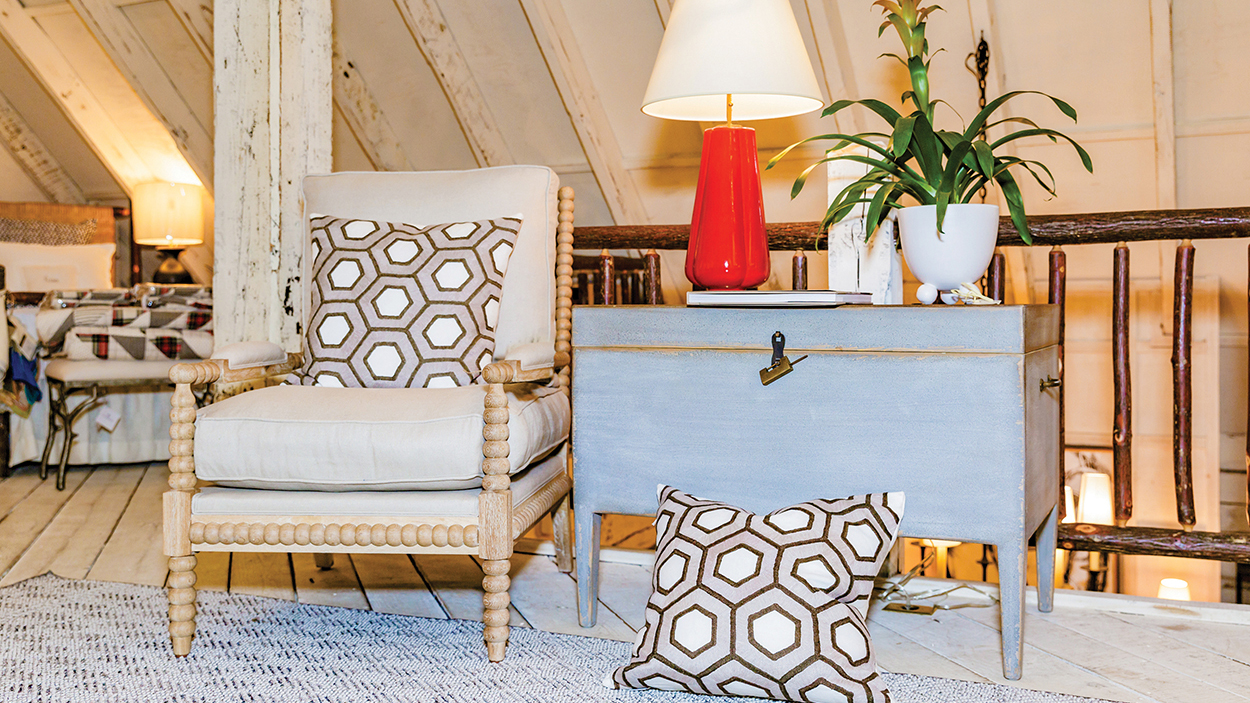 Written By: Luke Osteen | Issue: 2021/11 – November | Photograph By: Susan Renfro
Rusticks Furnishing's 30-year history is built upon an endlessly-surprising inventory and a concierge level of customer service. It's made even more irresistible when the entire store stages an After-Thanksgiving Sale. Find out for yourself at 32 Canoe Point in Cashiers.
---
Rusticks Furnishings, which has become a Cashiers landmark patronized by everyone from weekenders to seasonal and full-time residents, is offering a storewide After-Thanksgiving Sale. 
It's the sort of wise marketing that's captured generations of loyal customers over its 30 year history. 
Rusticks has made a name for itself through the decades by assembling a collection of unique furnishings and accessories. There are exclusives with vendors as well as local artisans, a vast selection of furniture, lighting solutions, and in-house design services.
And it's all built upon an unshakeable commitment to customer service. 
At its core, Rusticks is really a destination place for a very diverse group of people. And when "guests" come into the store, they might purchase a lamp or a candle or the staff might work with them to furnish a whole room or an entire house. Because Rusticks caters to a wide variety of needs and tastes and interests, nothing is cookie cutter or matchy-matchy.
With its diverse array of products – from transitional furniture staples to hand-crafted home goods – Rusticks epitomizes timeless mountain living.
Ann and Rody Sherrill established Rusticks in 1992. Over three decades, the couple nurtured the business, witnessing its growth from a 1,200-square-foot space to its current 7,600-square- foot location. 
In January, the Sherrills sold the business to Pam and Don Gottwald. 
Don explains that he'd worked many years ago in a small family-owned, high-end furniture retail store, so there was an emotional tug to own this store.
Though the Gottwald's have ties to the Cashiers community, they insisted that Ann Sherrill stay on to provide her talents for design, merchandising and ordering. 
Plus, her presence maintains that friendly, local flavor that Rusticks has been cultivating over the decades.
Rusticks is located at 32 Canoe Point in Cashiers. For more information, call (828) 743-3172 or visit rusticks.com. 
But really, you should stop in, especially during the After-Thanksgiving Sale. 
---
---