Carols, Cookies & Tree Lighting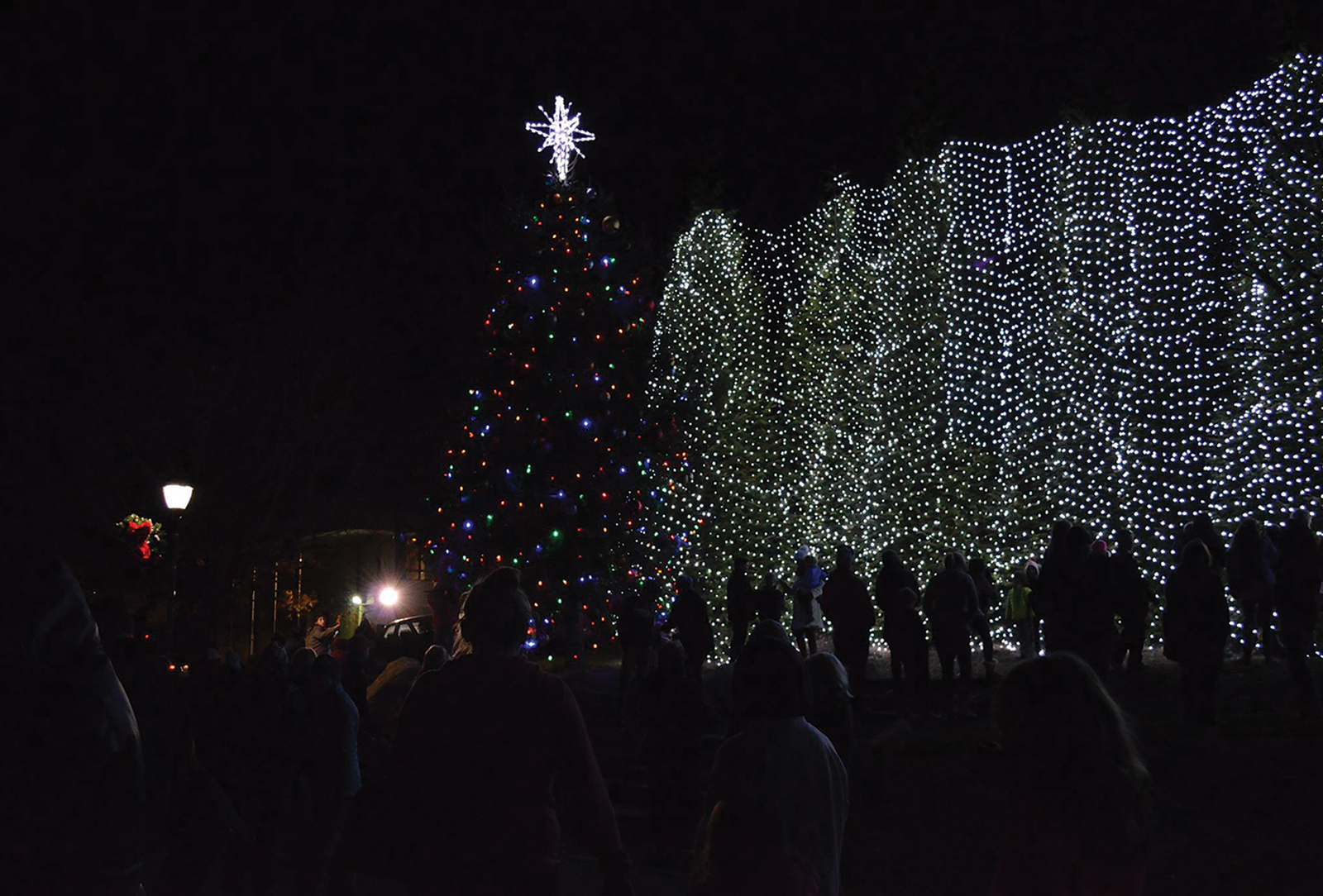 Written By: Mary Jane McCall | Issue: 2017/11 - November
Thanksgiving is all about family time, and the four-day weekend offers families a chance to gather together for a bountiful meal and enjoy a delicious turkey dinner and some pumpkin pie, followed by a rousing game or two of football on TV.
On Friday, most folks awaken with plans to do a little Black Friday shopping in downtown Highlands. Saturday, November 25, is the highlight of the weekend for many who eagerly await the annual Christmas Tree Lighting in Highlands.
The festivities this year will begin at the Kelsey-Hutchinson Founders Park at 6:30 P.M.
The park is transformed into a winter wonderland with brightly decorated trees, a photo booth for Mrs. And Mrs. Santa, who traditionally make their first holiday appearance on this evening, and a picturesque ice skating rink (with or without ice, depending on the weather).
Bring your family and join your neighbors for this festive evening. The fun starts with caroling and everyone is invited to join in. The Highlander Newspaper prints songbooks so you can sing along and take a copy home as a memento to remember the evening. The annual reading of the Christmas story follows. Cookies and hot chocolate are offered throughout the evening and are a perfect complement for the frosty celebration. At evening's end the Town Christmas Tree is lit and the Christmas season is officially ushered in.
To the delight of children in attendance, Mr. and Mrs. Santa are always on hand for a quick visit and the chance to get your Wish List heard early, or gather for a family photo.
The Highlands Downtown Tree Lighting is sponsored by the Highlands Chamber of Commerce. For more information, call the Highlands Visitor Center at (828) 526-2112.
---
---