Book Havens in Winter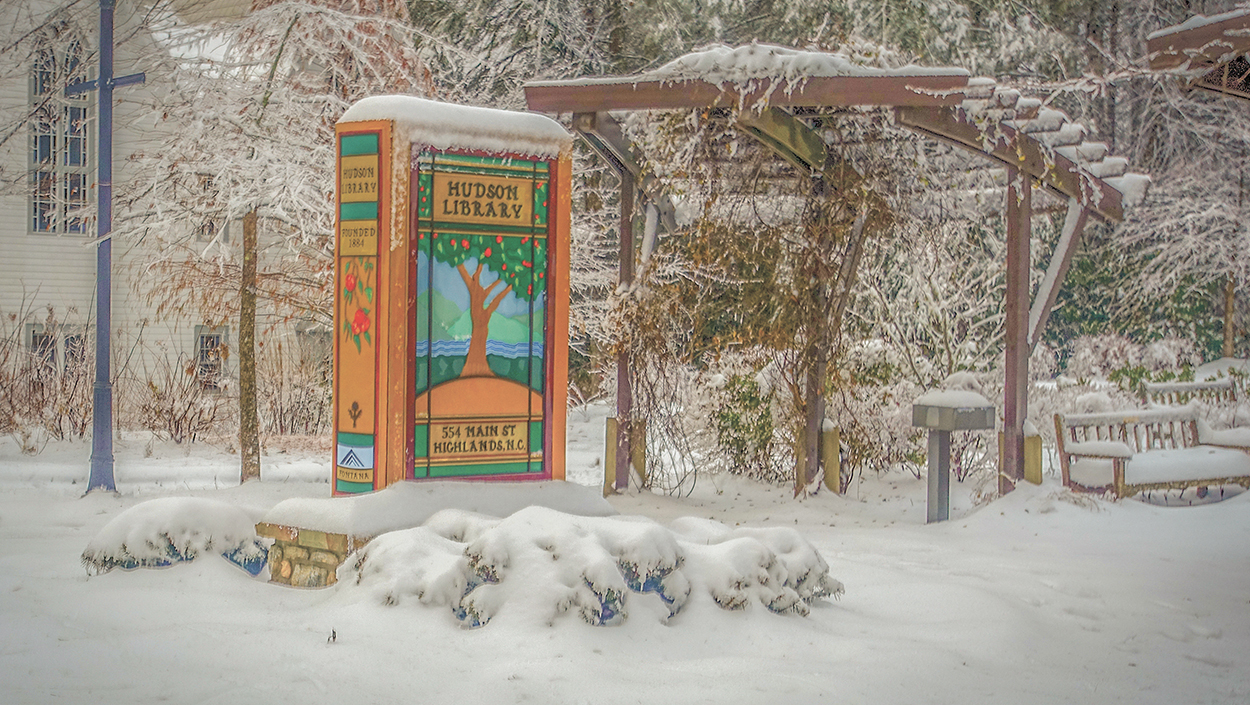 Written By: Deena Bouknight | Issue: Winter - 2023
The Plateau's twin libraries are natural havens from the Winter Blahs.
---
Come in From the Cold!
Most days of the week, the local library is open and welcoming while winter weather looms. They are the ideal places to take a break from home hibernation and learn, interact, and glean information. 
Carlyn Morenus, branch librarian at Hudson Library in Highlands, reminds residents and visitors of several opportunities.
"In 2023, they will be held on the first Wednesday of each month at 11:00 A.M. There are always topics of interest to adults, especially seniors," she said. For these programs, registration is required. 
Morenus added, "Continuing services include notaries public at our libraries, MakerTools for check-out or in-library use, comfortable spaces for reading, study, remote work, and meetings. Cozy up by the fireplace at Hudson Library, or reserve a Study Room. Online offerings include streaming services, e-books and e-audiobooks, research tools, Universal Class, and much more."
In addition, Kids Zone afterschool programs are on Thursdays at 3:30 P.M.
"There's always something fun to do, ranging from STEAM programs like robotics, 3D pens, and Lego Club, to crafts and art projects," said Morenus. "Billy Love from The Bascom partners once a month to do a book-into-art project. And, Paisley the READing therapy dog is here on the fourth Thursday during Kids Zone; she loves to have kids read to her!"
Family Storytime is every Thursday at 10:40 A.M; Youth Theater programs continue on Saturdays.
Finally, starting in February, libraries in the Fontana system are joining libraries across North Carolina for the second year of North Carolina Reads, a program of North Carolina Humanities. Copies of each month's book will be available to check out. February's book is Carolina Built by Kianna Alexander, a story based on the life and legacy of Josephine N. Leary, an African American entrepreneur and businesswoman who built a real estate empire in Edenton, North Carolina, during the Reconstruction era.
Storytimes, STEAM programming, and much more is also available at Albert Carlton-Cashiers Community Library.
"And, we'll be continuing our youth performing arts classes," said Branch Library Serenity Richards, noting that opportunities to play Mah Jongg continue through the winter months, from Mondays at 1:00 P.M. "These are friendly games for players of all skill levels. Plus, one-on-one tech help is a good reminder for all the gadgets and devices people may have received over the holidays."
---
---