Bear Shadow Music Festival: Highlands NC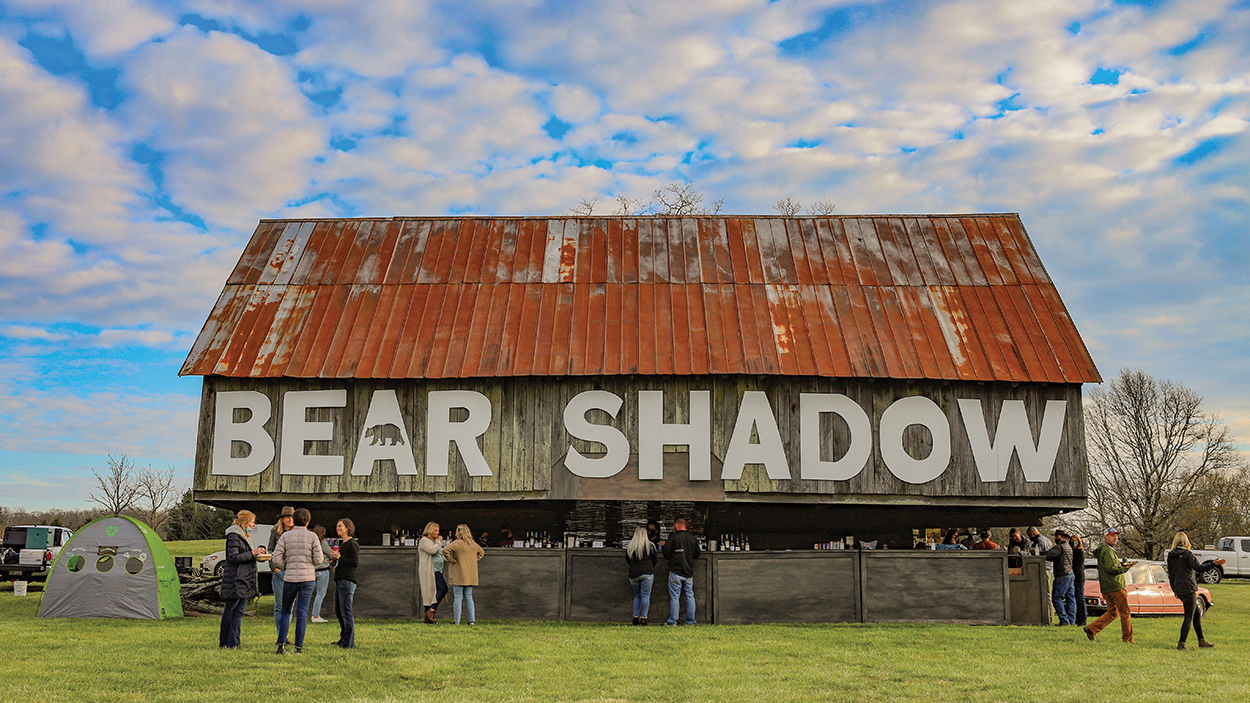 Written By: Marlene Osteen | Issue: April - 2022 | Photograph By: Marjorie Christiansen Photography
Bear Shadow brings its wide-open sounds and euphoric spirit to the Plateau at the end of the month. For more information and tickets, visit bearshadownc.com.
---
At last – it's finally and nearly here!
The Bear Shadow Music Festival, that is – a weekend that knits together a wealth of musical talent into a joyous whole. 
The festival takes place outdoors beginning on Friday, April 29, and concluding on Sunday, May 1. 
Now in its second year, the festival returns with a celebration of events that provide a big rolling jubilee of sweet sounds.  
Friday, April 29
Band of Horses – known for a signature sound that combines atmospheric guitars with lived-in Southern storytelling;
Curtis Harding – though primarily a soul artist, his "slop 'n' soul" style is influenced by blues, gospel, R&B and rock; 
Susto – an American Indie rock band from Charleston, South Carolina, with Cuban roots;
Saturday, April 30
Lukas Nelson & The Promise of the Real – the son of country music star Willie Nelson, known for alternating between "rowdy rock and roller" and "sensitive troubadour;"
Wild Rivers – this Canadian Indie pop trio composes and performs melodies deeply reflective and undeniably relatable;
49 Winchester – an Alt-country group that delivers "poetically straightforward songs;"
Sunday, May 1
Trampled by Turtles – a Progressive Bluegrass band famous for its fast-paced songs and plaintive ballads;
Jamestown  Revival – Western-accented folk songs from a Texas based duo;
Kitchen Dwellers – Progressive Bluegrass quartet melds bluegrass and folk genres to create homegrown stories.
Also on the agenda, a feast of events with some particular delights, including daily in-town programming that focuses both on live music and enjoying the great outdoors:
Bearfoot in the Park – a chance for yoga fans to indulge in one-hour flow in downtown Highlands;
Hike & Mic – guided tours that begin with hikes through Highlands forests and trails led by experts from Highlands-Cashiers Land Trust and Highlands Biological Station, and end with musical performance by Wild Rivers on Friday and Jamestown Revival on Saturday;
Wine, Women and Song – three female music virtuosi on stage at the Skyline Lodge will raise a glass of wine and their voices in song and conversation.
by Marlene Osteen
---
---