Barn Dance & Bar-B-Cue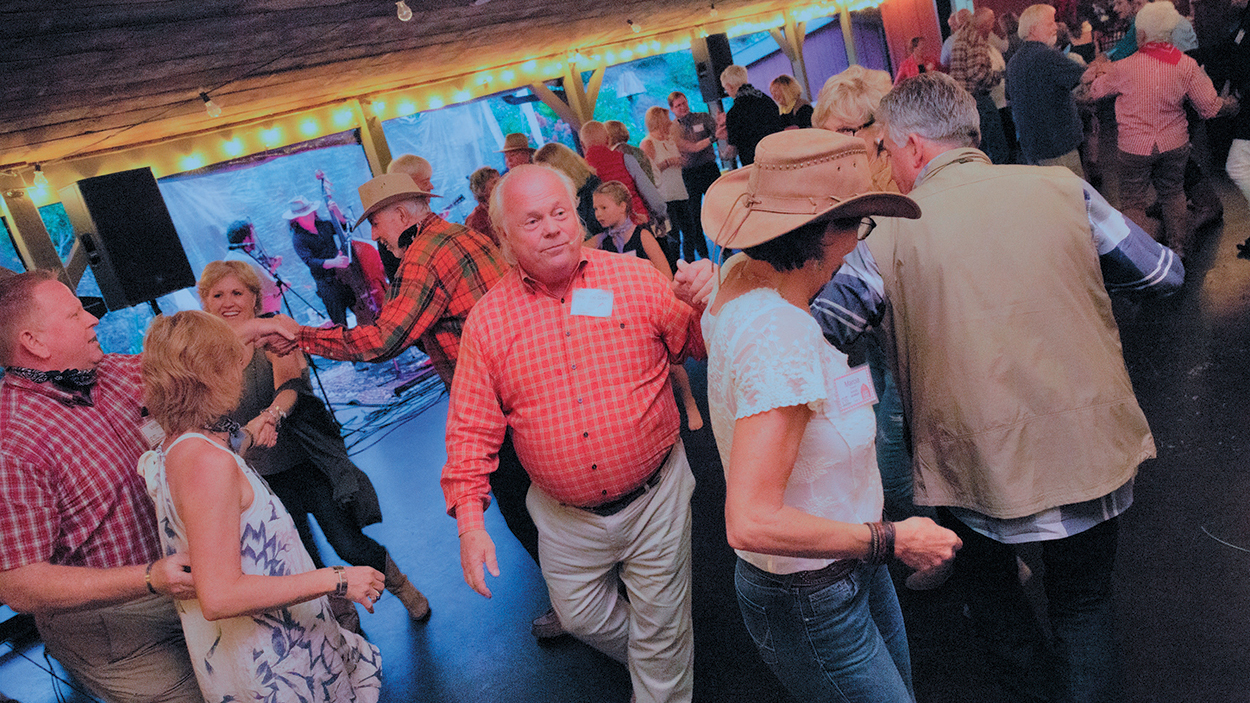 Written By: Luke Osteen | Issue: June 2023
Mountain Youth Charities amps up the music and fun at its 4th Annual Barn Dance & Bar-B-Cue, June 23, at The Chimney Pond Farm in Glenville.
---
Mountain Youth Charities, which has proved to be a reliable supporter of youth-oriented nonprofits in Southern Jackson County, has finalized plans for its 4th Annual Barn Dance & Bar-B-Cue, set for 6:00 P.M. Friday, June 23, at The Chimney Pond Farm in Glenville.
Attendees will be treated to a rafter-shaking performance by Songs From the Road Band. They're regarded for their high-energy performances, tight three-part harmonies, and masterful improvisational jams. Its members – all veteran acoustic musicians – have collectively received top accolades in the bluegrass, Americana, and jam genres.
Revelers will also be treated to a performance by Junior Appalachian Musicians, a group of local young people learning the intricacies of bluegrass music.
There'll also be square dancing, line dancing, and the dance calling talents of Joe Sam Queen. A native of Waynesville, he has an extensive record of community service that includes work with Folkmoot USA, the Appalachian Music and Dance Preservation Society, and the Friends of Mountain History. For more than 30 years, he directed the Smoky Mountain Folk Festival. He organizes and calls the Summer Street Dances on Waynesville's Main Street and is generous with his time and talent in teaching mountain dance traditions to a rising generation.
Rounding out the Barbecue Portion of the 4th Annual Barn Dance & Bar-B-Cue is an entire feast provided by On the Side BBQ.
On the Side BBQ is part of the Farmer's Market at the Crossroads in Cashiers. It's owned and operated by Tom and Robin Crawford and their children Josh and Miranda. They'll be providing barbecue and all the trimmings for the Barn Dance.
This year's party will benefit Blue Ridge School Education Foundation, supporting Blue Ridge School Athletic Booster Club and Parent Teacher Organization, JAM, and other local youth charities.
Funds are raised through donor sponsorships, patron tables, ticket sales, a live auction, a raffle, and other generous donations.
Visit mountainyouthcharities.org for tickets, sponsorships or more information.
---
---