Along Came a Spider | Village Nature Series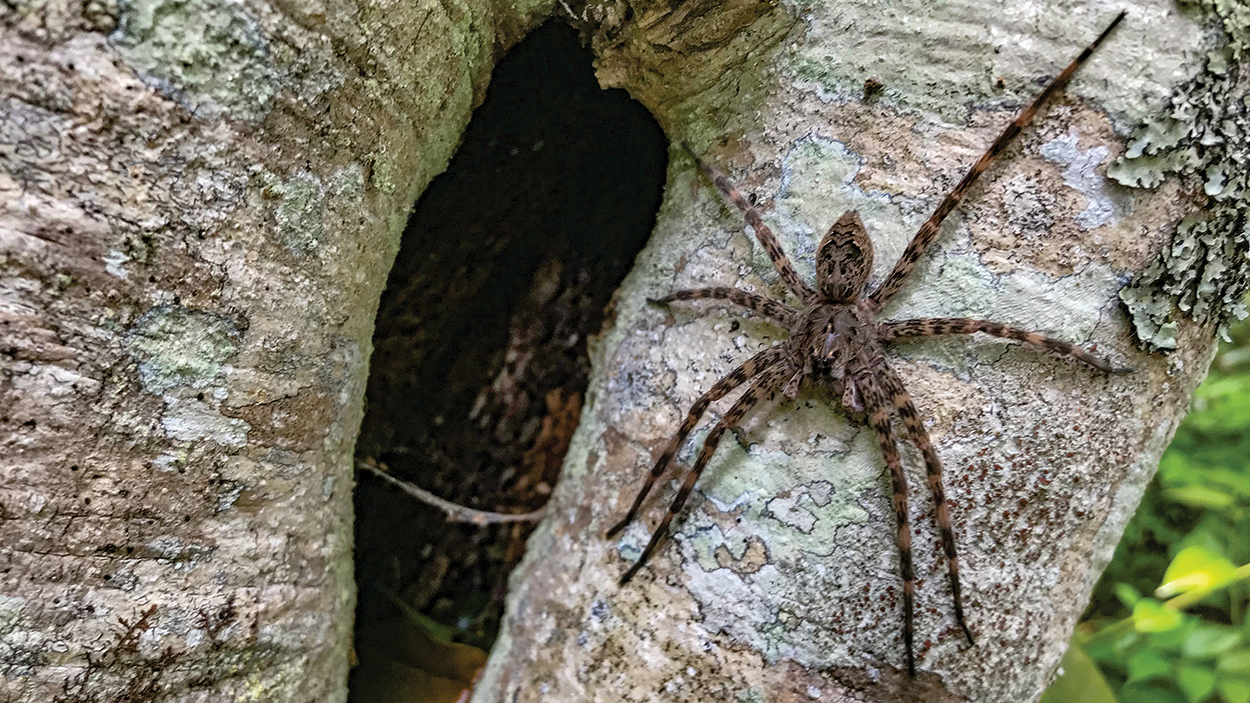 Written By: Julie Schott - Highlands-Cashiers Land Trust | Issue: 2021/08 – August
Alyssa Fuller will spin a fascinating account about our most mysterious neighbors on the Plateau when the Village Nature Series presents Along Came a Spider at 5:00 P.M. August 31 at the Village Green Commons.
---
Spiders are some of the most misunderstood and feared animals on the planet, but they are also fascinating and familiar creatures that we share our surroundings with every day. Join the Highlands-Cashiers Land Trust and the Village Green on August 31, at 5:00 P.M. for a live presentation at the Village Green Commons in Cashiers as local spider expert Alyssa Fuller demystifies the spiders and their closest kin. 
This Village Nature Series presentation, Along Came a Spider, will explore the natural history, diversity, and the important ecological roles that spiders play and peer into their often-unseen lives as top predators in the world of arthropods. 
Learn to appreciate and live alongside spiders as allies around our homes and gardens. We'll also discuss their medical significance, their promising potential as models for a variety of valuable biological research projects, and observe live specimens from the Highlands-Cashiers Plateau and around the world. This program is free and is open to all ages, Kids welcome!
The Village Nature Series is co-hosted by The Village Green and Highlands-Cashiers Land Trust and features experts in their field presenting on wildlife, habitats, conservation, and local cultural heritage. These events are held on the last Tuesday of every month during the summer season.  
Thank you to Cedar Creek Club for sponsoring these programs!
The Village Green is a 13.2 acre public park located in the heart of Cashiers, North Carolina, at the crossroads of Highway 64 and Highway 107, providing a place for community members and visitors to gather for events and to enjoy nature. 
The Highlands-Cashiers Land Trust is a non-profit organization that protects more than 3,500 acres of biologically diverse mountain landscapes, rare habitats, wildlife corridors, and headwater streams in the Highlands-Cashiers Plateau (Learn more at hicashlt.org).
---
---