Actor Andrew Prine honored at Highlands PAC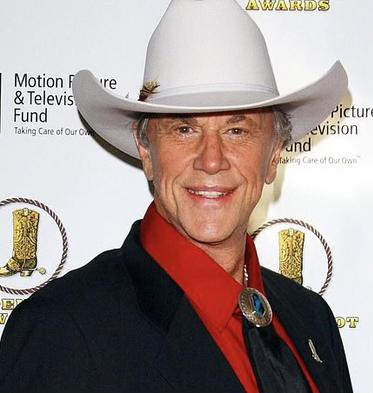 Written By: Luke Osteen | Issue: Whats News
The storied life and career of actor Andrew Prine will be celebrated with a special service at Highlands Performing Arts Center at 3:00 P.M. Saturday, June 17.
---
Highlander Andrew Prine, who died of natural causes while on vacation in Paris on October 31, 2022, at the age of 86, will be honored by Highlands Performing Arts Center with a Celebration of Life at 3:00 P.M. Saturday, June 17.
"We are not coming together to mourn his loss, but rather to celebrate his life," says Highlands PAC Executive Director Mary Adair Trumbly. "Join his wife, Heather Lowe Prine, his colleagues, and friends as we salute Andrew's life and work."
"Appearing on Broadway, Andrew Prine soared to recognition in the leading performance as Thomas Wolfe in the Pulitzer Prize-winning play Look Homeward Angel.
His next major role was as James Keller, brother of Helen Keller, in the Academy Award-winning film The Miracle Worker with Patty Duke and Anne Bancroft.  
Prine has worked with Hollywood legends John Wayne, Jimmy Stewart, William Holden, Glenn Ford, Dean Martin, Ben Johnson, Carl Reiner, Raquel Welch, Richard Boone, and Kim Hunter. When Westerns were king on television, he guest-starred almost every week on all the shows, including Gunsmoke, and Bonanza. 
 His appearance in Western feature films includes Chisum, Bandolero!, and Texas Across the River. He also enjoyed roles in war dramas, science fiction spectaculars, and comedies. 
A member of the prestigious Actor's Studio, Andrew's work includes Long Day's Journey in Night with Charlton Heston and Deborah Kerr, The Caine Mutiny directed by Henry Fonda, and received two Dramalogue Critics Awards for Best Actor for the leading role in Sam Shepard's Buried Child.
He also received the Golden Boot for his extensive work in Westerns.
Highlands PAC's Celebration of Life for Prine will feature cocktails, music, and video presentation of his most memorable roles, and testimonials from his many friends and colleagues. For (free) tickets, visit Prine (highlandsperformingarts.com).
But that's not the only way that Highlands PAC is honoring this celebrated actor. 
"We wish to honor our famous Highlands Cowboy by placing his name on the lobby donation wall of the Performing Arts Center," says Trumbly. "We hope that the community will donate to this so that his name will always be a part of the arts in Highlands.
If you'd like to contribute, visit the same PAC webpage. All donations are tax-deductible. 
---
---