A Run-derful Experience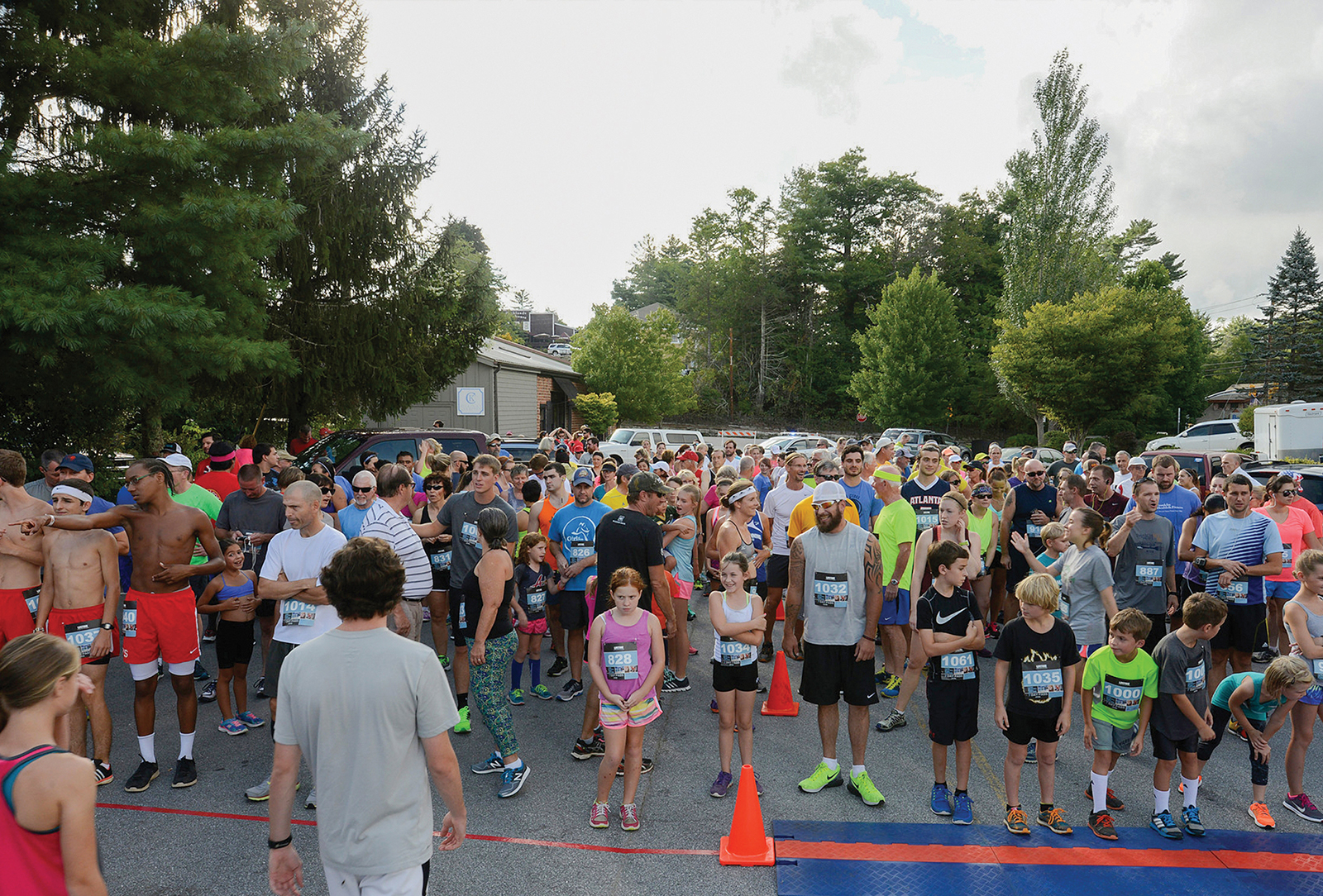 Written By: Jenny King | Issue: 2017/07 - July
Saturday, August 19, will see a record number of people participating in the Twilight 5K in downtown Highlands. What began as a small race back in 2013 has continued to grow and 2017 looks to be even bigger.
According to organizer Derek Taylor, they have already seen a 700 percent increase in pre-registrations over last year and he foresees having to cap race participants at 500. The word has spread that, not only is this a beautiful and challenging course, the entire event is an energetic evening of fun.
With the excitement of the total solar eclipse only two days afterwards, organizers of the Twilight 5K are offering special eclipse edition race tee shirts; and if you register prior to July 19 you'll get a free pair of eclipse glasses. Registration will begin at 4:00 P.M. at Kelsey-Hutchinson Park on Pine Street in Highlands. Tea 4 Three will provide live music and a beer from the Ugly Dog Pub will be served to everyone of legal age finishing the race.
It's a family oriented event and all are encouraged to join in whether you're walking, running, or pushing a stroller. The course starts at Kelsey Hutchison Founders Park and is the flattest 5K course on The Plateau. It's an undulating course and has one short steeper uphill section which allows walkers of all ages to be able to complete the 5K course with ease but is challenging for faster runners.
The Rotary Club of Highlands initiated this event and has raised over $49,000 toward youth activities in Highlands over the past five years. Proceeds from 2016 helped complete the skating area at Kelsey-Hutchinson Park and they hope to continue their tradition of giving back to the community in an even bigger way.
Online registration and more information is available at HighlandsTwilight5k.com You may also pick up race forms locally at the Highlands Rec Park, Highlands Decorating Center and Entegra Bank.
---
---